Friday, June 9, 2023
Venice Will Be Consumed by Water, After the Corpses of the Priests and Laity Perish Due to an Invasion of the Vatican…
Important Message for Italy from Saint Michael Archangel to Latin-American Mystic, Lorena on June 4, 2023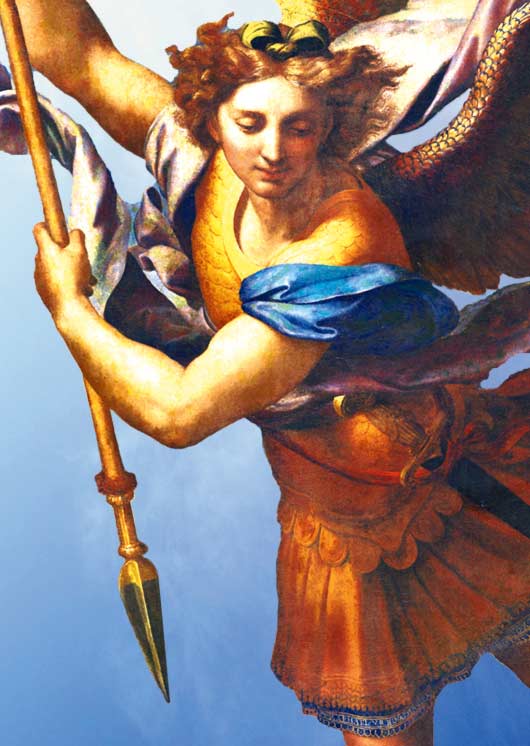 For the sin of the ABOMINATION that exists in the Vatican by worshiping false gods and distorting the Doctrine of the Catholic Church, I SAINT MICHAEL THE ARCHANGEL WHO COMMANDS THE JUSTICE ANGELS WILL DRAW MY SWORD AGAINST ITALY.
Because of its Sacrilegious sin, offenses against Heaven and Heresies, will suffer under the Righteous Hand of God, it will be flooded by waters and the inhabitants will suffer under the turbulent waters of the Sea.
Italy will be submerged in it and with a rate of mortality never seen before. Venice will be consumed by water, after the corpses of the Priests and Laity perish due to an invasion of the Vatican, where the Third Secret of Fatima will be fulfilled, therefore PRAY MUCH, for this Nation that will suffer under the waters of the Sea and of sin, since the Vatican is the Headquarters of the Antichrist and from there the Evil, Sacrilege and Heresies that prevail today in the Church flourish, PRAY FOR ITALY AND FOR THE SALVATION OF THE SOULS OF ITS INHABITANTS.
I, Saint Michael the Archangel, Executor of Divine Justice, will make this Punishment take effect very soon.
PEOPLE OF ITALY, I CALL YOU TO CONVERSION AND SURRENDERING YOUR LIFE TO GOD, ASK FOR THE SALVATION OF YOUR SOULS, I CALL YOU TO MY ARMY THROUGH CONSECRATION TO THE IMMACULATE HEART OF MARY.
I, Saint Michael the Archangel, Depositary of Divine Justice, come to warn the People of Italy of this Punishment.
WHO IS LIKE GOD, NOBODY IS LIKE GOD!!!
Please consider praying for this Sacred Seal, which protects against all evil and natural disasters, including floods:
June 4, 2023 – Most Important (End Times) – SEAL OF PROTECTION FOR THE PURIFICATION – Most Holy Trinity and Mary, Our Lady of Emmitsburg – "Purification will pass over you, your homes, refuges, and family loved ones who pray and believe… This Seal, through the Precious Blood of My Son, Jesus, strips evil from all weapons and authority. It covers you and protects you from all evil…" ( Continue...)
Source: ➥ maryrefugeofsouls.com