Monday, November 13, 2023
This Is the Hour of Redemption!
Message from Our Lord Jesus to Myriam Corsini in Carbonia, Sardinia, Italy on November 7, 2023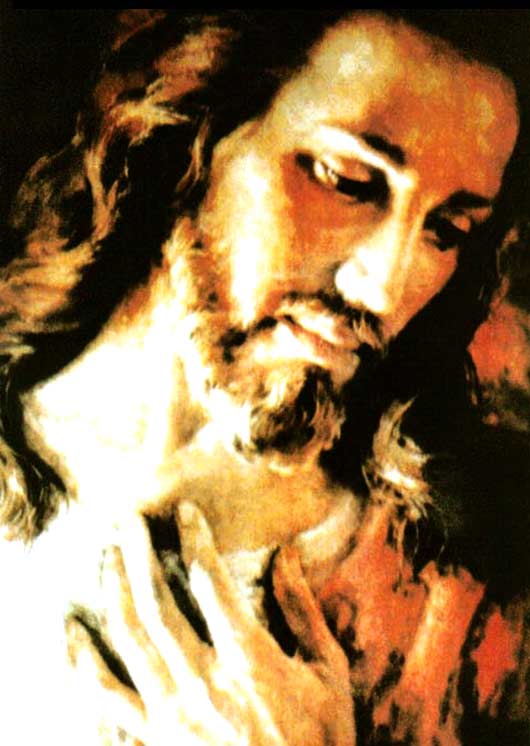 Beloved daughter,
My ordeal was most painful, My executioners had no mercy on Me, even today they crucify Me with their offenses.
Write My sweet flower, write to My Children:
know that their day is coming new in God's mercy. I will speak to the hearts of men. Behold, already the thunder of God the Father's wrath is heard, the hearts of the wicked will fold from fear .
God in His Omnipotence:
will launch His wrath against the wicked, exterminate evil, restore to His people their lost peace. The east wind is blowing hard, the cursed hurricane of evil is about to embrace the whole Earth, this Humanity will suffer a great ordeal. An asteroid is approaching Earth!!!
My children, My faithful People:
I consecrate you to My Heart, I embrace you to Me, I lift you from this furnace! Open your heart to Me, O man, arouse yourself from the things of the world: nothing belongs to you, abandon sin; hold fast to Me, give Me your life, place everything in My holy Hands, that I, your God Love, your Creator, may restore you to true life in Me.
Arise "new" My blessed Child,
arise to the new Sun: life on this Earth will pass away, beyond this life is true life in immense love and joy .
Man does not want to abandon what he has created for himself in this world,
but the hour of choice comes, the farewell to superfluous things will be the beginning of Things in God
those that will never pass away because in God and of God!
Beloved Children,
give Me of you, your "yes" to Me be faithful, trust in Me, do not turn your backs on Me, do not let Satan catch you.
My beloved creatures,
here I am to all of you who say that you love Me but in truth love yourselves and what you possess on this earth, ...verily verily I say unto you: all shall pass away of the things of this world, all shall be razed to the ground, do not lose your souls to guard things that you no longer possess. Do not set yourselves against Me, do not be stingy with your God Love, be honest with Him, do not create snares, ...God is! The power and strength are in Him.
Do not listen to bad counselors:
...they clothe themselves with light, but they belong to darkness. Do not make the mistake of turning against your God. Winter enters with bended leg: war will be in all nations, in your homes! Do not seize the treasures you possess on Earth: leave them to Me; do not doubt My Love and My faithfulness! I am He Who created everything and Who will destroy everything, ...I will sweep away evil, I will restore luster to My poor Children, those who out of love for Me have given their lives for Me.
Go ahead My Children:
trust in My Love, do not be traitors, but "righteous" and "faithful to Love." I will catch you in your sleep...! Do not offend your God with promises you will not keep, lest His wrath fall on you. Do not play with Him who created you and gave Himself for your salvation.
This is the hour of redemption: ... whoever wants to understand understand understand!
Source: ➥ colledelbuonpastore.eu