Wednesday, November 15, 2023
Soon I Will Manifest Myself to You in Flesh and Bone: I Will Take You by the Hand, I Will Teach You the Things of God
Message from Our Lady Queen to Myriam Corsini in Carbonia, Sardinia, Italy on November 8, 2023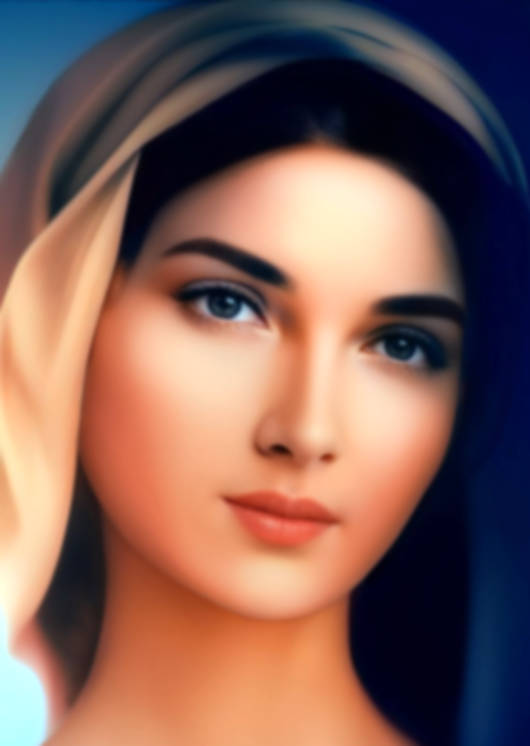 In the name of the Father of the Son of the Holy Spirit. Amen.
Most Holy Mary says:
Beloved Children,
I come to you on this blessed Hill, I come to give you support in this Work. Everything is at the gates: a great ruin is about to happen on this Humanity that does not want to correct itself, ... that does not want to return to its Creator God.
My blessed children,
pray unceasingly! So much sorrow is in the Heart of your God and so much sorrow in My Heart ... Heaven all is in prayer. The Army of Jesus , headed by Saint Michael the Archangel, by the seven Archangels, is ready to descend to Earth in aid of God's children. Soon you will be raptured, My children, Oh you who follow the Lord..., you who "in faithfulness and love" stand following Him:
Give your whole "yes" to the Lord, give all of you! The time is ripe, everything is to be seen in your eyes. The confusion in man is great: he does not want to convert, he continues to support his plans on this Earth, he goes unaware of what is to come...
This Planet will be purified:
the Children of God will inhabit a new Earth, will no longer have to suffer and will enjoy the infinite Good of God the Father, the Creator! I want to embrace you to Me, beloved Children:
I want to hold you close to My Sacred Heart: I Myself consecrate you to Me and to the Sacred Heart of My Son Jesus. God the Father Almighty, in His greatness comes to visit and bless this place.
We have come to the end of an old time:
a new time is about to begin, the battle will now rage against the Antichrist! Embrace one another, stand in faithfulness and love, love one another as Jesus loved you! Soon your eyes will see the change of the face of the Earth: Jesus will raze everything to the ground; everything will change its appearance. It will be the end of everything old, it will be the beginning of the New Era; new and good things will rise up for God's children. Behold, the Source of life comes to you in greatness! Behold, your Lord returns to make you truly enjoy true life in the new Eden.
My children:
be holy, be united. Share everything: I am in your midst! Soon I will manifest Myself to you in Flesh and Bones:
I will take you by the hand, teach you the Things of God, and prepare you for battle, for the final clash against Satan.
I love you infinitely My children:
have the power of the Holy Spirit in you! May the Truth always be in your hearts: united to the Sacred Heart of Jesus, Mary and St. Joseph, you will be victorious. Go ahead, I am with you in this holy Rosary, I join My Hands to your hands.
I embrace you and give you a kiss on the forehead.
Go ahead!
Do not be afraid of anything:
I am with you! Amen.
Source: ➥ colledelbuonpastore.eu