Monday, November 20, 2023
Urgent Need For Repentance Requested By Our Lord Jesus Christ
Message from Our Lord Jesus to Valentina Papagna in Sydney, Australia on November 9, 2023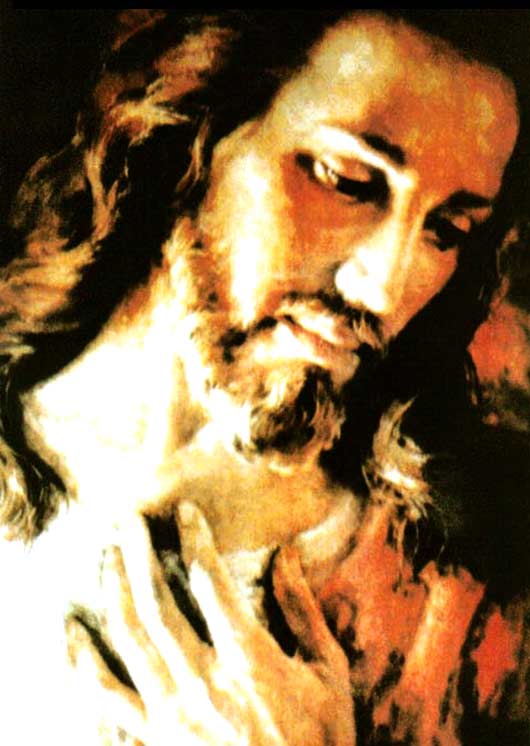 In the afternoon, while I was praying the Divine Mercy Chaplet, our Lord Jesus appeared and said, "I Am calling all of humanity to repentance and conversion, but so few hear Me and respond to My call."
I asked Him, "Lord, why is this time so urgent to conversion and repentance, more than any other time?"
Lord Jesus responded, "Because you live in the End of Times, and big changes will happen in the world, and My Coming to the world is very close."
"But people need to repent. Look at what is happening around the world; look at the war in the Middle East—so many die every day and are killed by evil and hate. These people who die are all unrepentant, and it will continue all over the world, with many natural disasters, they are coming," He said.
Pointing to me, He said, "As for you, My child, make the road clean and pure for Me to come. Speak My Holy Word to people, of repentance, for this is the most important."
"Explain to people that it is not the End of the World, but the renewal of the world, and peace will descend from Heaven. It will be so beautiful, and you have no idea how beautiful it will be. My Coming to the world will be such a joy and happiness that you have never experienced before."
"A lot of people change and repent for a while, and then they go back to their old ways. People have to persevere and to pray and practice self-denial, to change their life and not to go back to their old ways."
Comment: Our Lord Jesus is asking for repentance because He cannot come to a dirty and muddy world full of sin and corruption. He can only come to a world which has been renewed, cleansed and purified. Through Repentance and Reconciliation, all evil is removed.
Source: ➥ valentina-sydneyseer.com.au