Monday, March 23, 2009
Consecrate Yourselves to My Immaculate Heart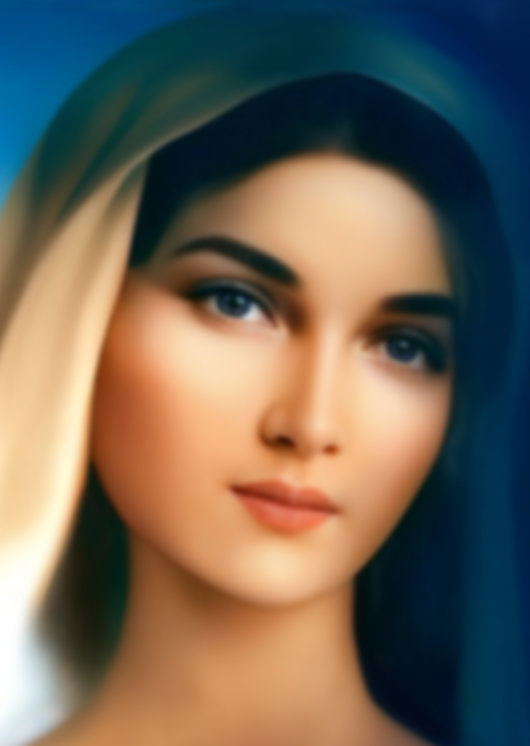 My little children, may the peace of my immaculate heart accompany you always. Little children: I am beginning to gather my army here on earth; that is why I am calling upon my faithful little children to consecrate themselves as soon as possible to my Immaculate Heart, for the days of your liberation are near. Do not fear little ones, you know well that I am with you; spread the recitation of my Holy Rosary and do all that my Son has told you about the spiritual armor for these times. Little children of my heart: You are my witnesses and you are also the disciples of my Son, who will announce to the nations the triumph of our two hearts. Be messengers of peace, heralds of love; spread with courage the Gospel of my Son; be brave warriors fighting at my side the infernal dragon; do not fear, I know you and I have you covered with my mantle. My little children, consecrate your relatives to me, so that my maternal protection may also reach them; do not fear for those who are separated from God; if you consecrate them to my immaculate Heart, I will not let them be lost; for the Grace and Mercy of my Father will shelter them and awaken them from their spiritual lethargy at the last second. Remember little ones that for God nothing is impossible; make your consecration to my Immaculate Heart extensive to your children and relatives, including the rebellious and my Father, and I, your Heavenly Mother will not allow them to be snatched away by the forces of evil.
Behold then my little children, how great is the love and mercy of God, that even knowing that these souls wander in The Darkness, He will not allow them to be lost if you consecrate them to my Immaculate Heart. Therefore, my little children, spread among your brethren the consecration to my Immaculate Heart, which will be your refuge and shelter in tribulation. I want my little ones to present to my Father many little consecrated hearts as your offering to me and thus pave the way together for the triumphant return of my Son.
May the peace of my Immaculate Heart be with you. I am your consolation and protection: the Immaculate Heart of Mary. Make known my messages, my little children.