Monday, January 16, 2012
Urgent Message from God, Father of Humanity.
The Sounds of the Trumpets Announce the Time of My Justice!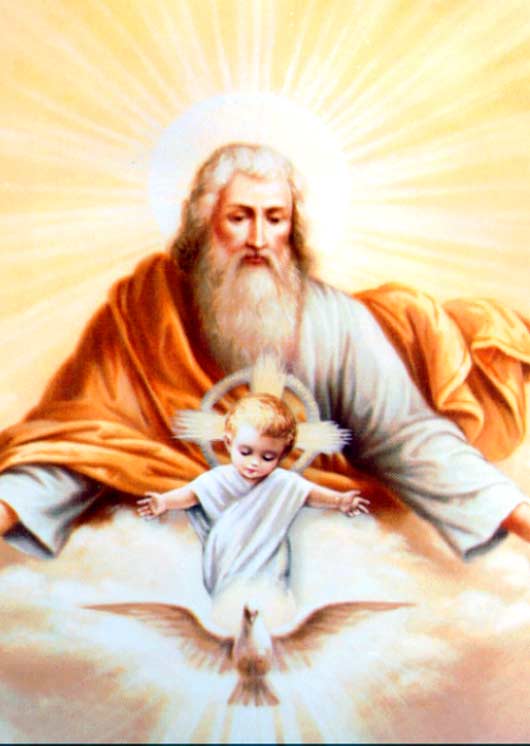 The sounds of the trumpets, announce the time of my justice. Be ready and prepared for spiritual battle: remain on spiritual quartering, have your armour oiled, and ready, pray at all times, because my opponent is about to trigger the fight. Awake, awake, O humankind, because time is no time! The universe has begun its transformation, phenomena never before seen by any eye will be in heaven and on earth, the weather has begun to accelerate, the days and nights will be shorter.
My angels have started to blow my trumpet, announcing the approach of my Warning; the glorious cross, will soon appear in the sky; unite in prayer, do not lose more time in vain and worldly concerns, that it does not happen to you as in the days of Noah and of Lot, who went about everyday life and paid no attention to calls from heaven, as it is in the present and disaster came and it was very late for humanity of those time.
Reconsider, earth inhabitants, pay attention to my calls, for the time of my justice is close, closer than you think! Reconcile yourselves with the Holy Trinity, as soon as possible, for the trumpets are sounding and calling to conversion. I make an urgent call, to all who wonder immersed in sin and make haste through this world without God and without law, come back to Me or perish. Warm of heart, determine once and for all, order up your lives; rebellious youth, awaken from your spiritual slumber and stop not breaking my precepts, to stop falling into the abyss.
Earth inhabitants, I want not your death! The time of my justice is knocking at your door; if you return not to Me now, you are in danger of losing yourselves. My creation has begun its birthing prangs and her wailing will be heard to the four corners of the earth. Prepare for my conscience awakening, I will come like thief in the night, be ready with your lamps lit, for I come to knock at the door to your soul. I bless you my people, My inheritance, with the Triune blessing.
† Blessing from the Father the Creator, † Blessing from the Redemptive Son, † Blessing from the Sanctifying Spirit.
YOUR FATHER, YAHWEH, LORD OF NATIONS.
Prayer dictated by Our Lord Jesus Christ after this message, to protect our mind, powers, senses, thoughts, conscience, unconsciousness, sub consciousness, and memory of the incendiary darts of the wicked one.
SPIRITUAL ARMOUR
Pray every morning and night. Lord Jesus I … (name and Last name) consecrate to you my mind, with all its powers, senses, thoughts, memory, conscience, unconsciousness, and sub consciousness, to Your Glorious Blood, shed for me, in my favor. I seal and protect myself with Your Redemptive Blood from every false thought, every negative suggestion, every false imagination, every fear, from every deception. Lord Jesus, may Your Redemptive Blood cleanse me, purify me, decontaminate and liberate me, and grant me the grace to have control over my own integrity, be it physical, psychological, biological, and spiritual. Powerful Blood of Salvation, fight the enemy in my body, mind, and soul (Say this aspiration 3 times when you feel strong attacks of the enemy). My peace I leave you. Your Master, Jesus of Nazareth.