Tuesday, March 10, 2015
Urgent Call of Jesus the Good Shepherd to His Flock.
Rejoice, Sheep of My Flock, Because the Time of My Two Witnesses is Approaching!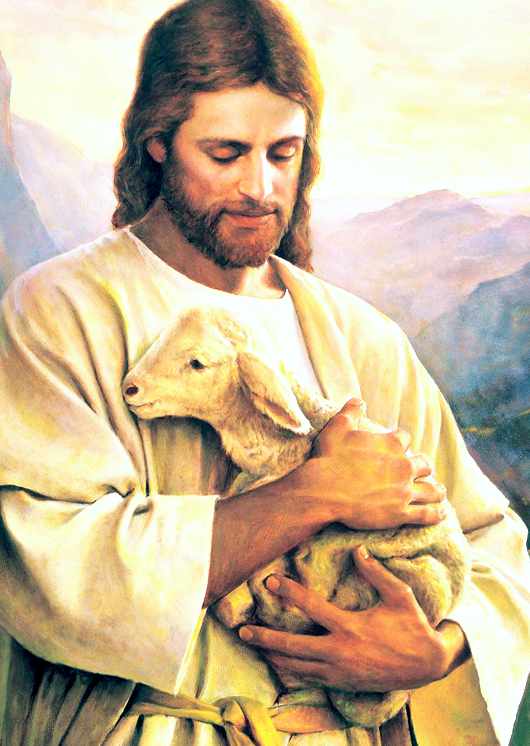 Peace to you, sheep of my flock.
Enoch, my servant, the hour of your departure is approaching; after the purification of my Colombia, all will be ready to start the illuminating of the darkness of the nations. You are one of the two beacons that will shed light upon many corners of the earth. My people will follow you and will listen to the words that I will put in your mouth and my words are life, food for my flock.
You will prepare my people for spiritual combat, you will teach it how to put on the Armor; you will travel through many nations and my people will be filled with happiness and joy in your presence; because itwill see in you the messenger of the Good News that comes in the Name of the Lord to wake his flock from its lethargy. The mountains and hills will be gladdened, the birds of the sky will sing and creation will be filled with hope at the coming of my messenger.
You and Elijah, will be a rock of scandal to my adversary and to his host of evil and for this they will hate you and seek a way to put an end to your lives; but I shall go before you and anyone who should want to do you harm will die in the same way that he had planned for you to die. During the time of your mission, nothing and no one will be able to do you harm.
In your passage through eternity you shall be vested in the power of the Spirit, so that upon your return you will be able to fulfill the mission that has been entrusted to you. Your transformation will be total, both of you will be spiritual beings guided by my Mother, and you shall lead my people to the final victory. After my Warning, my people will be spiritual so that they will be able to confront the army of my adversary. Enoch and Elijah will guide my flock led by the grace of the Spirit; my Mother will instruct them, and you will be two beacons that will illuminate the path of my people in the midst of the darkness of those days.
To no one else shall I give my Glory, only to them and by their preaching and witness, the dispersed nations will return to my sheepfold, so that when I return, I will not have to exterminate the earth. My two witnesses will be my candelabras and I will speak through their mouths and my people will return to me. Rejoice sheep of my flock, because the time of my two witnesses is near! Prepare yourselves, nations chosen to receive my witnesses; they are my messengers of grace that will bring peace, hope and will return the faith to my people, who will walk through the desert towards the promised land, the New and Celestial Jerusalem.
Again I say to you, give them all your assistance and receive them, for they are my messengers; rejoice in their presence, because they are my ambassadors of peace that come in my Name to level, with my Mother, the path of my proximate coming. My peace I leave you, my peace I give you. Repent and be converted, because the Reign of God is near.
Your Master, Jesus the Good Shepherd of all times.
Make my messages known to all humanity, sheep of my flock.