Friday, September 18, 2015
Call from Sacramental Jesus to His Children.
My Children, the Time of the Great Abomination is Approaching. I a M Overwhelmed by Loneliness and Sadness. Come, Keep Watch and Pray with Me.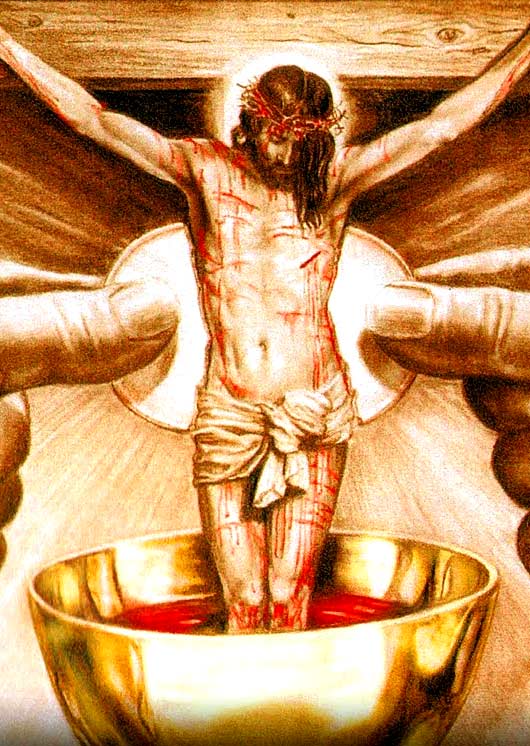 My peace be with you, my children.
My little ones, I am announcing that my adversary has filled creation with spirits of violence, resentment, hatred, disputes, lust, adultery and all other sins of the flesh. With this he seeks to confuse the minds of my children and spill the blood. Many will be lost by the mental attacks. My adversary is attacking the minds of my children to sew confusion, chaos and death.
That is why my little ones you should put on your Spiritual Armor, day and night, and always rebuke those mental attacks so that the arson arrows can't hurt your thinking. Every time your mind is attacked just say: Jesus and Mary save me, Blood of Christ protect me, cover and protect me. I assure you that by saying these ejaculations the poisonous thoughts will depart from your mind. Don't fall prey to my adversary's game. If you don't reject and counter his attack, he will gradually build fortresses in your mind until he takes total control of you, making you do things against your will.
My children, feed your selves as much as possible with my Body and Blood. Visit me in my sanctuaries, keep me company as again the time of my Calvary is approaching. I will be delivered into the hands of evil ones who will profane my Divinity, trample my Body and spill my Blood. My children, the time of the great abomination is approaching and I am overwhelmed by solitude and sadness. Come, keep watch and pray with me. Keep me company and don't just pass along my houses but stop in for a moment and talk with me. You have no idea how happy I am with your company. My pain and sadness you mitigate. Come, I am the Fountain of Living Water that will satisfy your thirst. I am the Manna that came from Heaven. Eat my Body and drink my Blood and I assure you that if you do so with dignity and in Grace, tomorrow you will receive the joy of my Eternal Life.
Oh my little children. I am awaiting you while my houses are still open! Don't let this chance pass you by. I am giving all who come to visit me abundant graces that tomorrow will help you come into my presence. I am knocking at your heart's and soul's door. Open and let me in. I am about to leave as the evil ones will evict me from my houses. Let me come into yours as I am a love pilgrim who comes to give you salvation. I am waiting for you at my sanctuaries, so don't delay as the day is ending and nigh is near.
Let my message be known to all humanity.