Saturday, January 9, 2016
Appeal from God the Father of Mankind.
My People, Listen: a Tribulation Such As Has Never Before Been Seen on Earth is Fast Approaching!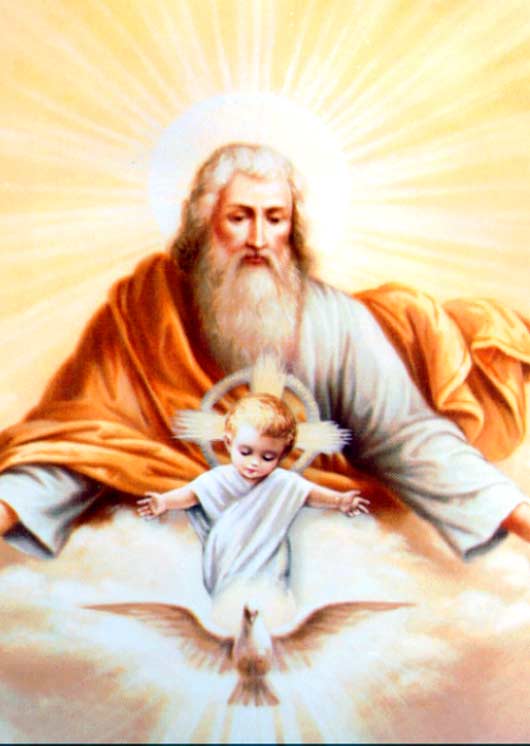 My peace be with you, my people, my heritage.
The days of this year will be shorter, the wickedness of this mankind has made everything that is written, accelerate. If the days were not shortened, the righteous would not be saved; there would be no survivors to inhabit the New Heavens and the New Earth. The shortening of the days is another sign that Heaven gives you so that you may be prepared.
The wickedness and sin of this mankind is destroying the harmony of all creation. Everything in the universe becomes discordant through sin and evil men; remember what I tell you now: You are spiritual beings in a spiritual universe; the sin of one single man affects many and the sin of many affects the entire universe.
The days of the great famine are approaching, become accustomed to living with only what is necessary; do not waste your food, for the day of scarcity is coming; days when to have a piece of bread will be to have a treasure. Your material wealth will serve for nothing, since there will be nothing to eat. They will be days of mourning and severe drought, the land will rebel against man and will give only bad fruit. Screaming and despair will grip many and the famine will be so great that many women will cook their children and they will serve as food (Lamentations 4:10).
My people, listen: Tribulation such as has never before been seen on Earth is fast approaching. War will be the beginning of everything; nuclear contamination will spread through the air and the sun will lose its luster; there will be darkness in many places and the climate will change completely. The contaminated land will not turn green again, nor will it bear fruit; nuclear pollution will make of many places a desert.
There will be water in very few countries, only those that have been faithful to me will have the precious liquid. Water will be scarcer than the gold of Ophir; woe to those nations that have turned their back on me, because they will be treated in the same way tomorrow! Think again, wicked nations, because the days of my justice are approaching! Return to me, before my justice arrives, so that tomorrow you have nothing that you regret!
The horseman of the Famine has begun to pour out his cup upon the inhabitants of the earth. Run to put your house in order, my people, because the night of my justice is near! My Warning is the last open door of my mercy. Be ready, for that day is near, so do not spend the night balancing your accounts, because you know full well that nighttime is the time for justice and there will no longer be anyone to hear you. Remember that I am coming to ask you for an accounting of your life and works, and many for want of listening to me are going to be lost and not wake up any more to this world. So, hurry, for the great and terrible day of the Lord is near!
Your Father, Yahweh, Lord of Nations.