Sunday, February 21, 2016
Urgent Appeal to Mankind from Jesus in the Blessed Sacrament.
My Children, the Day is Approaching when One's Timepiece Will Stop and Everything in This World Will Stop Working!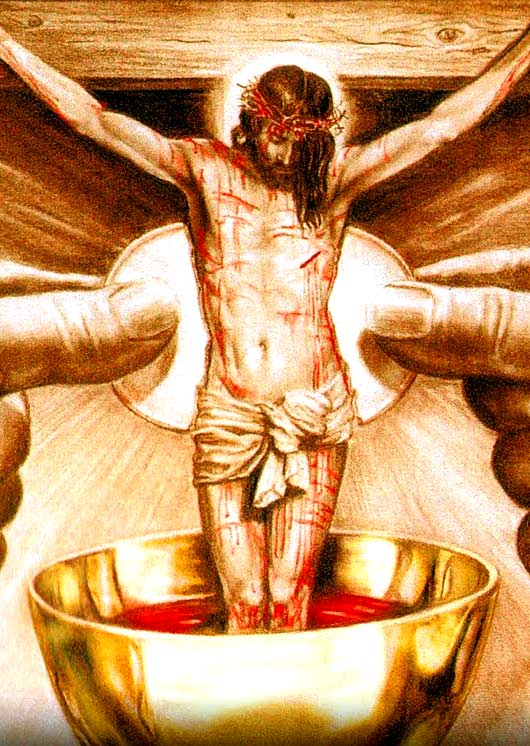 My children, peace to you.
The days of mercy are coming to an end. Mankind will soon be in the days of divine justice, when many, due to a lack of knowledge, spiritual tepidity or sin, will die. The days of the final reign of the prince of this world are about to begin. They will be 1,290 days when God's people will be put to the test and passed through the furnace of suffering. Those days are coming; the only thing left is for my Father to send you the Warning, so the days of mercy come to an end and every word that is written may be fulfilled.
This generation will know divine justice and the vast majority will be sorry, because they have not wanted to listen to me. Days of woe will be everywhere; they will be days of distress, chaos, isolation and purification; days when, if you are not prepared spiritually, you will run the risk of being lost. The faith of My People will be tested; you will be tested as gold is tested in fire; many of the last will be first, and many of the first will be last.
My children, very soon this world will pass away and with it, all wickedness and all sin; nothing impure and sinful will be able to enter the New Creation. Pray, fast, do penance and make a good life confession, so that your path to Paradise may be endurable and so that you may, upon returning to this world, be able to be bearers of truth; truth shall be your strength and will keep your faith firm, so that you can endure the final stage of purification.
My children, the day is approaching when the timepiece will stop and everything in this world will stop working. Then, your spirit will be taken and, for a period of between fifteen and twenty minutes of your time, you will be brought to Paradise, and there you will be judged on love, as if your time had come. You will recognize the existence of the One and Triune, One True God. The Lord of Life. The Great I Am. After my mini-judgment, my Angels will take you to the place in Paradise set aside for you, according to your faults.
Woe to the half-hearted and those who are in mortal sin, because if they do not decide once and for all and repent, when they reach Paradise, many will know the darkness and the purifying fires of the third purgatory; others, along with the vast majority of this ungrateful and sinful generation, if they do not repent, are going to know hell and there, they will feel the fire with which the damned souls are tormented, that burns and does not die out! All of this at the appointed time; many through their wickedness and sin will not resist it and will die for eternity.
The vast majority of this ungrateful and sinful generation will know the different abodes of hell, so that those who through my Father's mercy come back, will become aware that sin alone leads to eternal death; may they repent, convert, and walk again along the path that leads to salvation.
So, be prepared, my children, because your Master is already on His way. Have the table prepared and your lamps burning. Remain vigilant, so that when the Master knocks at your door, you may be able to open it for Him, greet Him and dine with Him. I leave you My peace, my peace I give you. Repent and convert, for the Kingdom of God is near.
Your Lord and Master, Jesus in the the Blessed Sacrament.
Make known my messages to all mankind.