Tuesday, March 7, 2017
Urgent Appeal of Jesus ​​In the Blessed Sacrament to Humanity.
My Children, Prayer, Fasting and Penance Will Strengthen the Spirit So That You Can Resist the Temptations and Attacks of the Evil Spirits!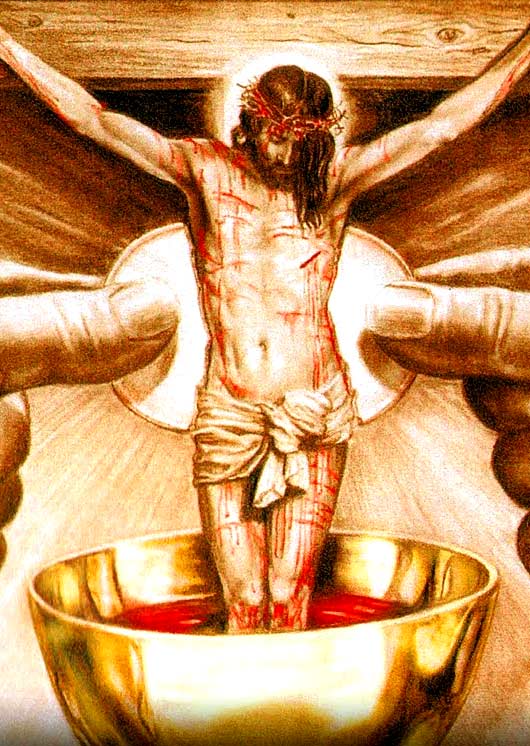 My children, my peace be with you.
My coming is drawing near. The Son of Man will come in Glory to reign over his faithful people. Soon the sound of the trumpets will be heard again and announce to you that the time of divine justice has begun. Celestial phenomena never before seen by any eye, will be the signal that will reaffirm that everything has been consummated in its totality and that the time of prayer, fasting and penance has arrived, the time of recollection as preparation for the days of purification of humanity and creation.
Do not be alarmed and do not panic, but rather put all your trust and hope in the Lord and rejoice because My coming is drawing near. In the days of purification of creation, keep calm and praise the Glory of God with psalms and songs of praise, giving thanks for His eternal love and mercy. Praise will placate the Just Wrath of My Father in those days of justice and will help you to keep calm and at peace when you feel troubled; do it with faith.
My children, the days of spiritual combat are approaching, when you must be strengthened in faith, walking as children of the light and fighting like good soldiers. In times of crisis invoke the power of My Blood and My wounds, and do not lower your guard with less prayer because you know only too well that my opponent does not rest and will always be looking for the way to make you fall.
My children, prayer, fasting and penance will strengthen your spirit so that you can resist the temptations and attacks of the evil spirits. Remember that you can only overcome these forces of evil if you have your faith in Me and if you are in prayer, fasting and penance. Know, then, that you are going to be attacked and that you must close as soon as possible any spiritual door of sin that you have open. Remember that you must confess and make reparation for any mortal sin you have committed, because if you do not make reparation for the sin committed, it will not be completely erased. The lack of reparation for mortal sins causes many souls to prolong their stay in purgatory when they reach eternity.
Confession and reparation for sins close the open spiritual doors and leave the demons incapacitated to exercise dominion and control over souls. Again I say to you, make good life confessions and make reparation for all the mortal sins that you have committed throughout your life. Visit Me in the Tabernacle and make reparation for your sins, praying the hours of My passion, or praying My Rosary of Mercy, or the Rosary of My Wounds or praying the Rosary of my Precious Blood. Every visit you make to Me, doing everything that I tell you, will serve to repair your sins. You can also make reparation by making acts of charity with your most needy brothers or by praying the Rosary of My Mother and offering it for the eternal rest of the blessed souls of purgatory.
So, My children, bear in mind all that I am telling you, so that your open spiritual doors remain closed to the evil spirits so you are able to repel the attacks of the evil spirits. My Peace I leave with you, My peace I give to you. Repent and convert because the Kingdom of God is at hand.
Your Teacher, Jesus of the Blessed Sacrament
My children, Make known My messages to all mankind