Monday, April 2, 2018
Urgent call of Maria the Mystic Rose to the people of God.
The spheres of Light you call extraterrestrials are demons.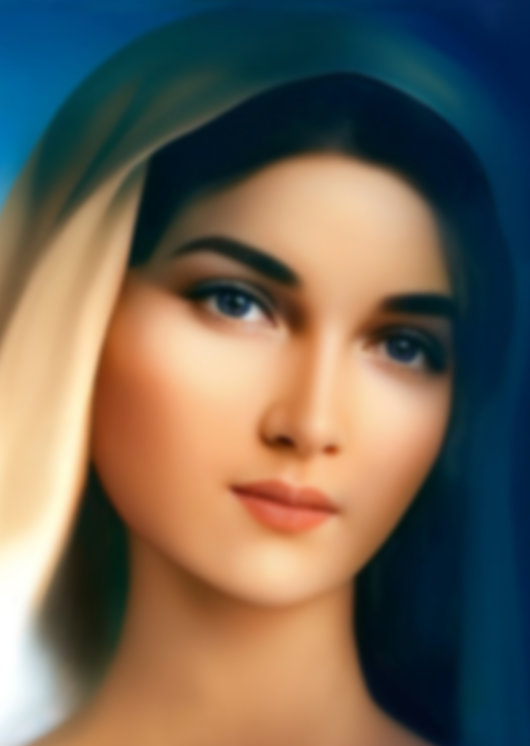 Little ones, the Peace of My Lord be with you, and My Motherly protection always help you.
My children, the elites of the illuminati at the service of My adversary are opening dimensional portals through rites, so that the world be invaded by demons.
Those beings you call extraterrestrials are demons and are invading the earth; Many spheres of light are being sighted in many places and they are not beings from other planets, as they want you to believe it. These ones are underworld beings, demons going out of hell coming to join the emissaries of evil here on earth.
Little children, these demons come disguised as light to deceive you, I warn you not to pay any attention to any message that speaks of beings of light, because this is demonic. Many messages are already spreading talking about the coming of the cosmic christ and of the angels of light.
Be careful, little children, because these angels are demons! Heaven has only made you know about the existence of three Archangels: Michael, Gabriel and Raphael, names of archangels different from these ones, are of the New Age that serves My adversary.
Little ones, the instruments of heaven, our messengers, are going to be attacked and discredited by the instruments that serve My adversary. They seek with this to create division and confusion, to make you lose credibility in them. I warn you about this, so you do not fall into deception.
Every message that comes from Heaven must be protected by the Word of God, because there is nothing new, everything was already written in the Holy Word. Heaven, through its instruments of these end times, is reminding you about what has already been written; this is why messages that talk about beings of other dimensions and of angels of light, do not come from God.
A messenger from Heaven does not attack another instrument, do not fall into deception, because this is about to happen and it is the work of My adversary to divide and to create chaos and confusion within the People of God. Messages will proliferate and many false prophets will appear, saying that the christ has arrived. Therefore, I ask you, little children, to remain prayerful and vigilant so that you do not fall into deception.
Read the Holy Word of God and confront everything, so that you can remain firm in faith. Call at all times upon Our help and protection and seal yourself with the power of the Blood of My Son, because It will free you from the attacks and from the incendiary darts of the evil one.
Learn by heart the prayer of sealing you with the Blood of My Son; wear the Spiritual Armor morning and night and extend It to your children and relatives, so that all stay covered and protected by Heaven.
Do not let go of My Rosary because It is the most powerful weapon given to you to defeat My adversary and his hosts of evil.
Pray with It in chains(1) and ask for the salvation of all the sinners of the whole world.
May the Peace of My Lord remain in you.
Your Mother loves you, Maria the Mystic Rose.
Let my messages be know My children to all humanity.
(1) Together with others or united with all who are praying around the world at any time