Tuesday, May 7, 2019
St. Peter's Cathedral Parish. Cali-Colombia. Urgent Call of Jesus in the Blessed Sacrament to His faithful people. Message to Enoch.
Very soon darkness will envelop the Earth.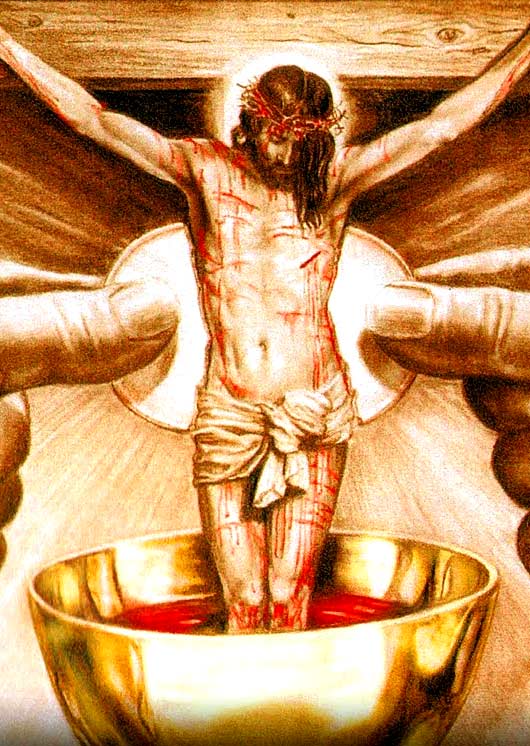 My children, I bring you my Peace.
Warnings and signs will intensify throughout all the creation, they are a call for you to prepare for the arrival of the Warning, this humanity proceeds still asleep due to sin and wickedness, he refuses to listen to Me; the arrival of the Warning to the immense majority will catch them by surprise and many will not have time to repent. Many souls are not going to resist the passing through eternity and they are going to be lost by the wickedness and sin in which they live in this world.
Ungrateful and sinful humanity, my Warning is not a tale or a fantasy, my Warning is a reality; it is the last chance I will give you to be converted and to retake the path of salvation! Pay attention and prepare spiritually, because this coming event that is about to arrive, will change your life and will decide your stay in this world! Do not continue to ignore my calls, look that time is already no longer time; if you continue in your sinning and in your stubbornness, the surer thing that happens is that you are going to be lost with the arrival of my Warning.
Children of mine, the Celestial Trumpets, are again about to sound, their sounding will call you to conversion and to preparation for the arrival of the Warning. Everything is being consummated as it is written, how sad I am to see that the immense majority of humanity is still going asleep by sin! The hour of my Divine Justice is approaching and very few are preparing (for it). Many are called, but few are chosen.
The night approaches, very soon darkness will envelop the Earth; remain vigilant with your lamps lit with prayer, so that you may receive the Master who is to knock at the door of your soul. Prepare your spiritual dwelling through fasting, prayer and penance; keep the table ready and served, so that when the Master knocks, you open and be able to dine with Him.
Children of mine, the loss of faith is growing, every time I feel lonelier in my Tabernacles. I suffer in seeing so much ingratitude on the part of those who claim to be my family, there are very few souls who come to comfort Me, I already know them because they are the same every day. Blessed souls who accompany Me in (my) sorrow, they watch with Me and mitigate with their presence my loneliness and my suffering. Here I am ungrateful children, you disrespect Me, but I Love you! I am waiting for you, every day I await you with the hope that you will come to love and to forgive yourselves. Do not be afraid, come; make a stop in your lives and come closer to the Love of Love, which is waiting for you in the silence of His Tabernacles. Fear not, I will not reproach you, I only wish to see you and to give you my Father's Love. Come My prodigal children, my arms are open to welcome you. Do not be afraid, I wait for you at my House, I want to celebrate and to prepare a banquet for your return.
Don't be late!
Your Father, Jesus in the Blessed Sacrament, the beloved One who is not Loved.
Make my messages known to all mankind, my Children.