Sunday, July 14, 2019
Call of Mary Help of Christians to God's people. Message to Enoch.
Pray with my Holy Rosary for all the sexually abused minors in the world.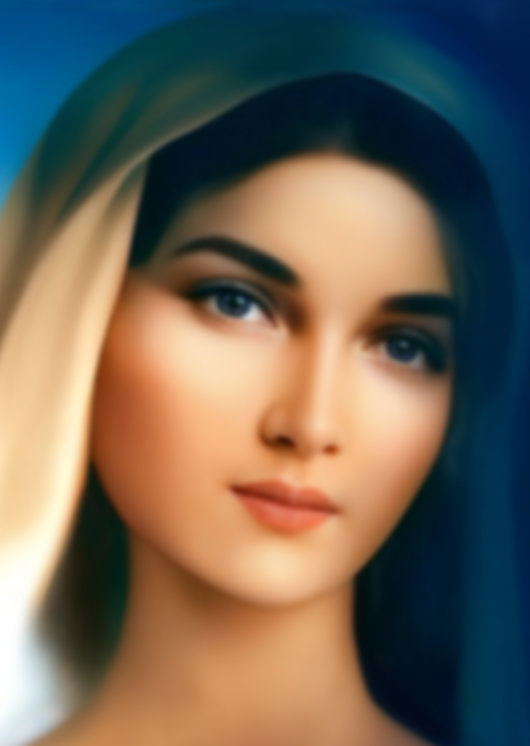 My Beloved Little Children, may the Peace of my Lord inundate your hearts and my Motherly Love and Protection, accompany you always.
Little children, child abuse is on the rise, my children are being sexually abused, from their most tender age. Many heartless parents, stepfathers and family members are the ones who abuse in greater number; the spirit of impurity of sexual abuse of minors is destroying the innocence and the dreams of my infants, leaving traumas for life in them.
A sexually abused minor turns tomorrow into another abuser, or sexual impure: homosexual, lesbian, or prostitute. The abused minors lose their self-esteem, their confidence and grow with hatred, resentment and vengeance, against the person or the people who abused them. A sexually abused minor falls into depression, into doubt, fear, anxiety, into isolation and identity crisis, which can take him to (commit) suicide. The trauma from sexual abuse is only healed with forgiveness and with the prayer of inner healing. The adults who have been sexually abused in their childhood must take refuge in my Immaculate Heart and must consecrate themselves to It, so that they can find peace and healing. My Holy Rosary in the Sorrowful Mysteries and the Rosary of the Most Precious Blood and Wounds of my Son, are powerful remedies to free the wounded and battered heart of my abused minors.
Little children, pray with my Holy Rosary for all the sexually abused minors in the world; seek my Holy Intercession for them, so that they may forgive, forgive themselves, and thus heal themselves from their trauma. Little children, who have been abused, ask Me to heal you interiorly; pray my Rosary of Inner Healing, with the Luminous Mysteries and ask for the healing of the trauma of sexual abuse, which is in the child within you. If you do it with faith and perseverance, you will attain healing. Consecrate yourselves to my Immaculate Heart, my abused children, and you will find in it, refuge, peace and consolation, for your tormented heart.
I am your Mother, the Help of Christians; come to Me, my little children, when you are tormented by the spirit of sexual trauma, and I will give you the Peace of my Heart. I give you this prayer of Inner Healing, that you may pray it in faith, every time you feel troubled in your mind.
PRAYER OF INTERIOR HEALING, TO HEAL TRAUMAS OF CHILDHOOD CAUSED BY SEXUAL ABUSE.
OH Mary Help of Christians, in your Heart my Beloved Mother, I place my tormented heart. Give me the Grace, My Mother, to forgive those who hurt me in my childhood adolescence and youth. (Names of people to forgive) Deliver me from myself and help me forgive myself, so that I may receive the Grace of your Inner Healing. Amen.
Prayer of Consecration to the Virgin
Oh my Lady! Oh my Mother! I offer myself entirely to You. And in proof of my filial affection, I consecrate to thee on this day, my eyes, my ears, my tongue, my heart; in a word my whole being. Since I am all yours Oh Mother of goodness, keep me and defend me as your belonging and possession. Amen.
Your Mother loves you, Mary the Help of Christians.
Let my messages be known to all mankind, children of mine.