Thursday, August 13, 2020
Call of Sacramental Jesus to His Faithful People. Message to Enoch
My Children, Pray with the Rosary of My Blood and Wounds, with the Rosary of My Mother and with the Exorcism of My Beloved Michael So That My Houses Will Be Reopened and My Holy Sacrifice Will Be Resumed in the Presence of My People; Pray Also That the Sacrilegious Practice of Communion in the Hand, Which Does So Much Harm to My Eucharistic Divinity, Be Abolished Forever!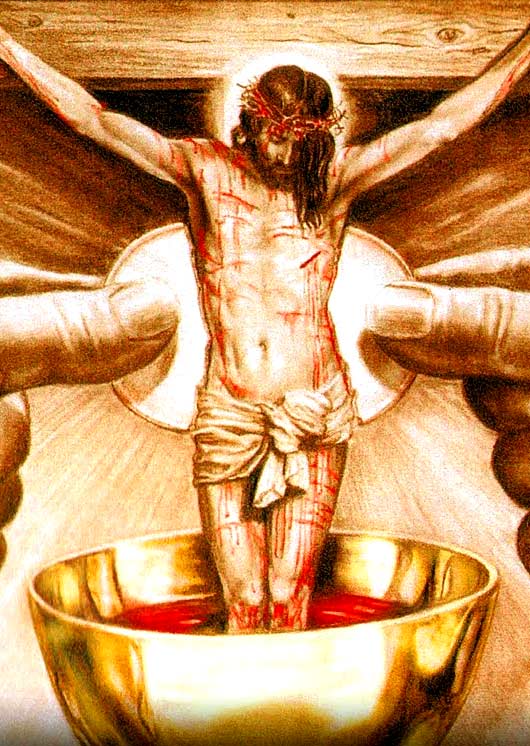 My Peace be with you, My people
My children, great events that will change the destiny of humanity are about to begin. The commotion of the Universe will be one of them and will cause many fireballs to enter your world, causing great tragedies and punishing the impious nations by the will of My Father. Viruses and pandemics will continue to plague humanity and humanity will continue to be confined by longer quarantines; the Apostasy will increase and with it the cult of strange gods; the practice of the occult and idolatry will awaken the Just Wrath of God, which will blow away all evildoers.
My flock, the days of great purification are approaching, remain prayerful and vigilant, because the world is in the power of darkness. Rebuke without fear and with the Power of My Blood, every mental spirit so that you do not fall into the deception of the demons, who seek to steal your peace if you neglect your soul. May your Spiritual Armor be well oiled with prayer so that no evil force can touch you; you are already My children in days of spiritual combat. You cannot relax with prayer because evil forces are lurking and evil spirits are attacking you spiritually, mentally and physically.
There are millions of human beings already possessed by demons and they know who belongs to God, therefore, you must be well protected spiritually so that you can fight them in My Name, and with the Power of My Glorious Blood you send them to the foot of My Cross. Bind and chain with My Blood and Wounds, every force of evil that wants to steal your peace. My Blood is terror for the demons that flee in disarray when you invoke it with faith. Do not be afraid, you are Children of the Light, which dispels the darkness; and the light that dwells in you is My Holy Spirit, who is Way, Truth and Life, who will give you freedom.
Pray with intensity, My flock, so that My Houses will be opened again, because there is all conspiracy and deception on the part of the emissaries of evil, to keep My Temples closed. My adversary knows that the power of the prayer made by My faithful gathered in My Temples, destroys all his plans and machinations. That is why he is using his emissaries who secretly direct the destiny of humanity, to put all kinds of obstacles and conditions, in order to keep My temples closed. He wants to destroy My Church but that will be impossible for him, because I am My Church, and the gates of hell will not prevail against her. The attack is not against another religion or religious belief, the attack is against My Church, because it is the only Holy, Catholic, Apostolic and Roman, where I instituted My Sacraments.
My children, pray with the Rosary of My Blood and Wounds, with the Rosary of My Mother and with the exorcism of My beloved Michael so that My Houses will be reopened and My Holy Sacrifice will be resumed in the presence of My People; Pray also that the sacrilegious practice of communion in the hand, which does so much harm to My Eucharistic Divinity, be abolished forever. Remember: you will win all battles only if you pray in community. the Power of My Rosary and Wounds, together with the Power of the Holy Rosary of My Mother, and the Exorcism of My Beloved Michael, are more powerful than any atomic bomb. The battles are yours, but the victory belongs to your God, if you put your faith and trust in Him.
Peace I leave with you, My peace I give you. Repent and convert, because the Kingdom of God is near.
Your Master, Jesus in the Sacrament
Make known My messages of salvation to all mankind, My Flock
Precious Blood Chaplet (Rosary)