Wednesday, August 19, 2020
Call of God the Father to Humanity. Message to Enoch
Sinful and Lukewarm Humanity, Time is Running out for You, the Warning is Coming; Wake Up, Wake Up from Your Spiritual Lethargy, Because if You Continue in Sin and Lukewarmness, What Awaits You in Eternity Will Be the Burning Fire of Hell, from Which Many Will Not Return!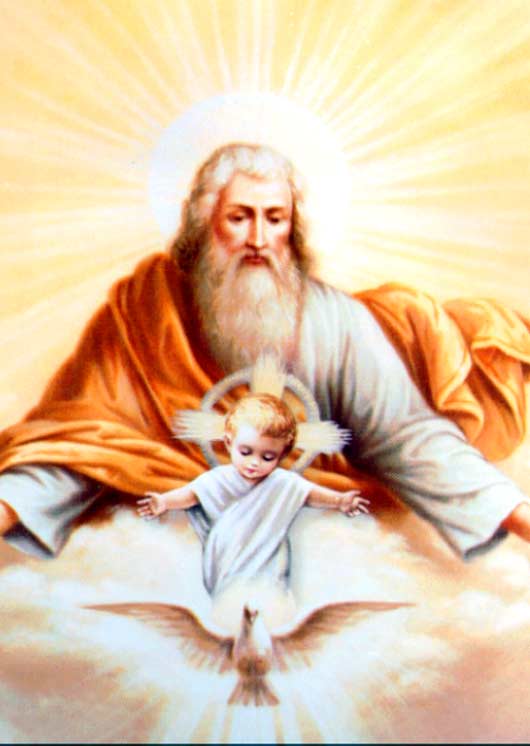 My people, My Peace be with you.
My children, humanity is about to enter the time of the great purifications that will persecute it. Only those who persevere in faith and trust in God, will be able to overcome these tests that are coming. Days of purification like never before seen on earth are coming. I tell you: all the elements of creation are already in total transformation and these changes that will renew the face of the earth will bring disaster, famine, pain and death to humanity. The clock of time is counting down and there is very little left for everything to be fully consumed.
Run, run, like crazy to put your accounts in order, because the Horseman of My Justice is already riding the earth! The day of My Warning has already been set and millions of souls for not being prepared are going to be lost in its passage through eternity. Prepare yourself spiritually so that the Warning does not catch you, without God's forgiveness and grace; This transcendental day is knocking at the door of your soul, that it takes you with the adjusted accounts and the endorsement of the good works so that it is your greatest joy and not, your worst nightmare.
Oh, you wandering souls in this world without God and without Law; oh, lukewarm of heart that continue in lukewarmness without defining yourselves! What are you waiting for, sinners and lukewarm, to return to Me in your heart? Remember that I will arrive as a thief in the night to settle accounts and if I find you asleep because of sin or without defining you, and with the lamps out, I assure you that I will separate you from Me, and I will close the door so that you cannot dine with Me. Then it will be weeping and gnashing of teeth when you awaken in eternity in the depths of the abyss!
Sinful and lukewarm humanity, time is running out for you, the Warning is coming; wake up, wake up from your spiritual lethargy, because if you continue in sin and lukewarmness, what awaits you in eternity will be the burning fire of hell, from which many will not return! Do not ignore this, for the Lord one day is as a thousand years, and a thousand years as one day. (2 Peter 3. 8, 10) I ask you then, lukewarm and sinners: will your souls resist in hell for the duration of the Warning? Oh, you foolish mortals, if you do not reconsider and return to God as soon as possible, I assure you that in your passage through eternity, you will be lost eternally!
These are My last calls, lukewarm and sinful humanity, I respect your free will; eternal life or death depends on you. What good is it to man to win the world, if he is losing his soul? (Matthew 16, 26) Rethink foolish children and sin no more, because there are already short of time for the arrival of the Warning! Make a good confession of life before one of My Priests and make reparation for your sins, so that when the day of your passage through eternity arrives you can feel the Joy and see the Glory of God.
Stay in My Peace, My people
Your Father, Yahve, Lord of the Nations
Make known, My children, My messages of salvation, in all the ends of the earth