Wednesday, January 11, 2012
Message from the Blessed Virgin Mary
To Her Beloved Daughter Luz De María.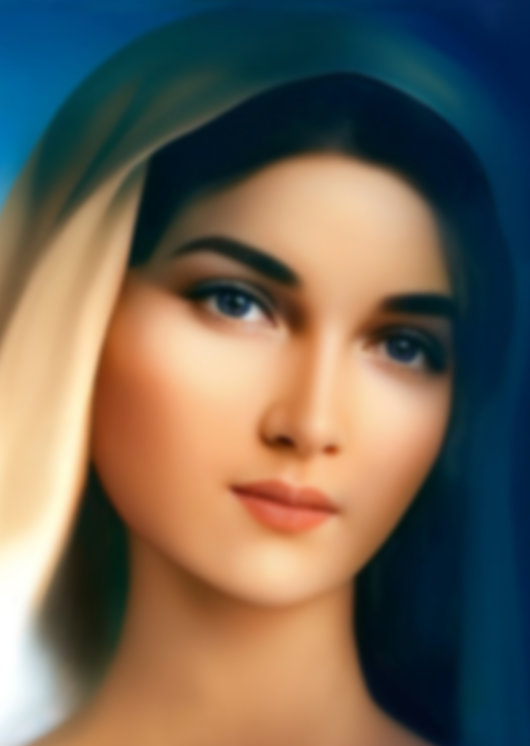 Children of My Immaculate Heart:
I BLESS YOU, I LOVE YOU, I HAVE GUIDED YOU THROUGH THE AGES, IN ALL THE PLACES
WHERE THE WILL OF GOD HAS ALLOWED ME TO MAKE MYSELF PRESENT, CRYING OUT FOR A CHANGE, CRYING OUT FOR CONVERSION.
I have waited patiently, and I continue to wait patiently since My Son's children deny My calls, deny My Presence, deny My Manifestations throughout the whole world. In the end times, I have truly shown Myself through some of My Images through which I weep for humanity, I weep because of sin, I weep because of disobedience, I weep because of thoughtlessness, I weep because of immorality, I weep because of the lack of faith, but as Mother I shelter all men within My Heart and I love more those who despise Me.
I BLESS EVERYONE AND URGE YOU TO TURN TO MY SON'S INFINITE MERCY.
My Son does not despise any of His Own. Humanity must reconsider and must have faith. Sin grows like the Tower of Babel; in its sinful madness, evil invades the mind, the senses and the heart of My Son's People.
With how much pain I see some of My priests bring down from the altars My Sacred Image! BUT FROM THE HEART OF MY PRIESTS NO ONE WILL BE ABLE TO TAKE ME, I continue guiding them until the final instant, as I remain in the heart of each one of My children, fighting against that human will taken by darkness.
Beloved children:
DO NOT DESPISE THIS CALL, DO NOT GET WRAPPED UP IN THE EYE-CATCHING OF NON-
RELIGIOUS PREDICTIONS, WHICH LEAD YOU TO FEAR NATURE MORE THAN TO RESPECT AND LOVE GOD.
It is well true that My Son has allowed man to receive his own measure. It is well true that Creation vomits man's sin. It is well true that from the bowels of the Earth, it shakes before disobedience and the lack of humility of the human being. But above all, you must keep the Holy Fear of God out of love for Him, out of respect for Him and out of gratitude for Him.
What is coming is difficult, don't try to darken more the sings, they are definitive and will increase. You know that from Heaven the Great Purification will come, which man has gestated, but after the Great Purification, blessing will come from Heaven.
DO NOT FORGET THAT MY SON IS LOVE AND MERCY, BUT HE IS A JUST AND RIGHT JUDGE.
I have pilgrimaged throughout humanity's history from door to door, from heart to heart, from mind to mind and I will continue to do so until the final instant.
I URGE YOU TO BE AN EXAMPLE, TO BE A WITNESS OF MY SON'S PRESENCE IN YOU AND TO BE A WITNESS OF THIS MOTHER IN YOU.
I cry out today to all My children for the youth, so that those of you who are older be an example for them. In that unstoppable race towards the seeking out of varied and new emotions and distractions, the youth have allowed themselves to be totally wrapped up in darkness.
THESE YOUNG PEOPLE HAVE TAKEN DARKNESS AND HAVE WRAPPED THEMSELVES IN IT; IMMODESTY AND IMMORALITY LIE IN THEM.
And you, fathers and mothers of families: as fathers and mothers, you must be an example. You who are older must be an example.
With what authority are you going to call to conversion or to change young people to whom you yourselves give the example of debauchery.
How are you going to prohibit them that unleashing of the flesh and of the vices, when those who are older, in the eyes of the youth and children, act inappropriately or come out of their homes with friends who are inconvenient in the gaze and minds of your children?
Stop My children, stop; control your impulses, control the wonton behavior so that you can stop children and these young people with authority, for as a Mother, I need you to help Me, to help Me recover them, in these few instants that are left to this generation.
I invite you, I invite you to stop, to reconsider and open your eyes so as to cease denying the signs that all of Creation is offering you so that man becomes aware.
My dearly beloved:
THE INSTANT IS SHORT, MORE THAN YOU IMAGINE. IF YOU THOUGHT OF TIME AND THOUGHT THIS PRESENT WERE AN INSTANT, YOU WOULD STOP TO CHANGE.
Beloved children:
Pray for Denmark, it will suffer greatly.
Pray for Holland, it will suffer greatly.
Pray for Brazil, it will continue to suffer.
And now I call you to be moderate in how you dress and to stop all that which convokes the masses to lead them to sin, and to sin, and to sin more.
People of My Son: My beloved, My Immaculate Heart is open wide and My Hands are willing to welcome all who invoke Me:
HAIL MARY MOST PURE, CONCEIVED WITHOUT SIN.
My Son keeps His Mercy open. My Son needs of a spiritual People, of a People who invoke Him in every situation, of a People that keeps Him present not only in their mind, but that carries Him in their heart. My Son desires a renewed People, a true People.
I AM HERE, DO NOT FEAR.
I will guide you towards the Heavenly Home, I will guide you towards My Son, only allow Me to guide you and do not close your ears to My Calls.
I WILL CONTINUE CALLING AND WARNING, WARNING AND LOVING, LOVING AND GUIDING ALL OF HUMANITY.
I bless you, I love you.
Mother Mary.
HAIL MARY MOST PURE, CONCEIVED WITHOUT SIN.
HAIL MARY MOST PURE, CONCEIVED WITHOUT SIN.
HAIL MARY MOST PURE, CONCEIVED WITHOUT SIN.