Sunday, January 15, 2012
Message from Our Lord Jesus Christ
To His Beloved Daughter Luz De María.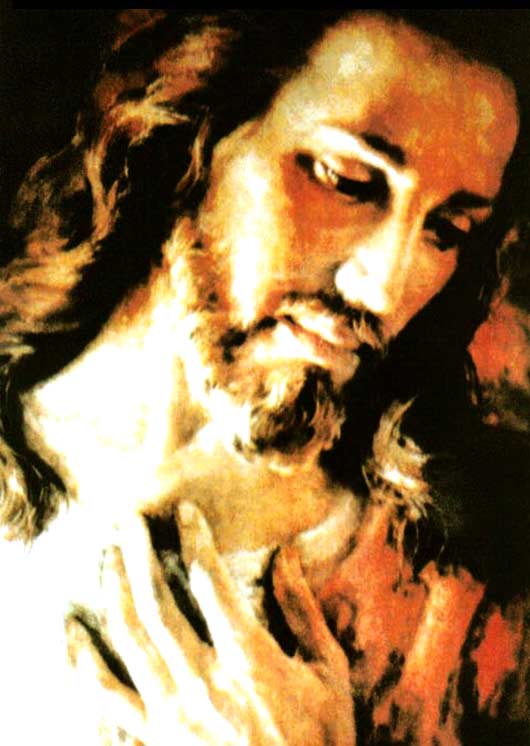 My beloved people:
I bless you.
MY DIVINE LOVE SPREADS THROUGHOUT ALL OF HUMANITY,
SO THAT YOU QUICKLY COME TO ENJOY OF THE LAND FLOWING WITH MILK AND HONEY.
Do not reject My calls. I urge you to rise yourselves up from the mud.
I created you so that you would be happy and so that you would care for Creation. I see the Earth devastated by man's hand. I see a humanity that heads towards self-destruction.
Children, be defenders of the faith, be true. Do not be afraid to be true, the truth is the great freedom. Be humble and small, this instant is for the humble, for those who are like children.
WHAT IS COMING IS ANNOUNCED FROM THE SCRIPTURES,
IN THIS INSTANT I EXPLAIN MY LOVE, MY MERCIFUL WORD FOR ALL MY HUMAN CHILDREN, SO THAT YOU ARE NOT LOST.
Only the one who believes to know more judges, the one who is more humble does not judge, he or she maintains his or her heart clear and leaves that power in My Care.
UNITE, DO NOT DISUNITE, THE WEAK POINT OF MY BATTALION OF SOULS IS DISUNITY.
The world walks with great indifference, those who know Me do not speak to it of Me, they have forgotten Me and despise Me.
The Earth moans with pains from its bowels.
Pray, children, for Chile, it will suffer.
Pray for the United States, it will be hurt.
Pray, Asia will suffer.
Pray for one another, all are children of the same Father.
Beloved children, do not be afraid to say the truth. Do not fear to share My Word.
Each one of you is an Apostle more and thus must you act: being true, without masks or disguises.
"DO NOT FEAR, I AM WITH YOU."
My children do not live among opulences or riches, or worldly comforts, or in the midst of those who praise them. My children live suffering for being My children and in that take glory.
Do not fear approaching Me. You are men gifted with intelligence and since enough years I have called you to look around you, to see the signs of the times, to see the behavior of the animals. I invited you to pay attention to the climatic seasons and their variation.
TODAY I INVTE YOU TO PRAY FOR THE YOUNG PEOPLE AND FOR THE SOULS OF THOSE WHO EXERCISE POWER. WOE TO THEM! "TO WHOM MUCH IS GIVEN, MUCH IS ASKED."
Pray for those who having eyes, have them obscured by indifference and arrogance. Act on the contrary: love as I love, so that in you keep humanity in your heart and be as I Am.
FIGHT, MY BELOVED APOSTLES, FIGHT WITH THE WEAPON OF MY LOVE.
DO NOT FEAR, I KEEP MY HAND OVER MY PEOPLE.
I bless you. I love you.
Your Jesus.
HAIL MARY MOST PURE, CONCEIVED WITHOUT SIN.
HAIL MARY MOST PURE, CONCEIVED WITHOUT SIN.
HAIL MARY MOST PURE, CONCEIVED WITHOUT SIN.