Wednesday, January 18, 2012
Message from the Blessed Virgin Mary
To Her Beloved Daughter Luz De María.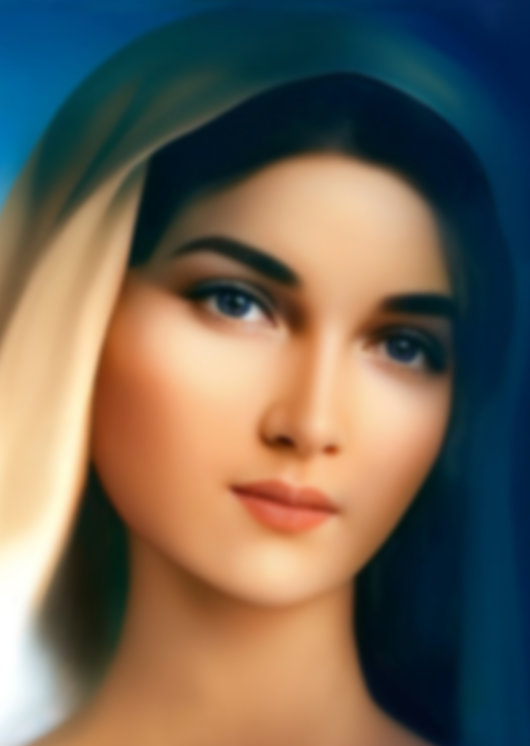 Beloved children of My Immaculate Heart:
I BLESS YOU, I LOVE YOU, I COVER YOU WITH MY MATERNAL MANTLE TO PROTECT YOU FROM DARKNESS, FROM THE EVIL THAT PREVAILS AMONG HUMANITY.
My Maternal Mantle prevents evil thoughts, evil actions and evil wills from penetrating your minds, as long as you are conscious that you must act and work united to My Son's Love and the example of this Mother.
Be creatures of faith. Even if you do not see, BELIEVE, because My Angelic legions remain on Earth guarding My Son's People.
A DRAGON RISES STRONGLY BUT SILENTLY WITHOUT MAKING NOISE
AND WILL CAUSE THIS HUMANKIND DESTRUCTION IN AN UNEXPECTED WAY.
Do not believe that My calls are false. As Mother of Jesus Christ, I accepted all of humanity willingly as My children and for you, I cry out before the Throne of the Most Holy Trinity so that the malignant one does not overcome you easily.
I call you to nourish yourselves from the Body and Blood of My Divine Son, Divine Delicacy, Divine Delicacy… so that you are strengthened and do not fall without being able to get up.
I call you to distance yourselves from what is worldly, from what you well know is temptation. These are very difficult instants for this generation. Soon you will say with lament: How did I not heed Heaven's calls!
IT IS NEVER TOO LATE FOR A TRULY REPENTANT HEART.
My Son is infinite Love and I intercede instant to instant for each member of humanity.
A STAR WILL BE DISTINGUISHED HIGH IN THE SKY ANNOUNCING TO ALL OF HUMANITY THAT MY SON IS NEAR.
DO NOT FEAR, IT IS A SIGN OF SALVATION!
My Heart opens again filled with Love for My children.
My Heart burns again with Love for each one of you.
My Heart hurts again and I shed tears repeatedly in various countries that are going to suffer. Already The Earth is already tired and wishes to be renewed. Its shaking will not cease until this generation is purified. But all who undergo the purification, in the Powerful Name of My Son, win Heaven.
You must be instructed, know My Son so that you love Him. Be obedient and faithful children, be careful in spiritual details so that you do not label My People with fanaticism, but that they admire you for your fidelity and for your love to My Son's calls.
Turn your eyes towards Heaven, the signs continue to be given but some do not want to see them.
Beloved of My Heart:
ENTER INTO MY SON'S WORD WITH TENACITY AND WITH LOVE.
KNOW THE ONE WHOM YOU CLAIM TO LOVE SO THAT YOU LOVE IN SPIRIT AND TRUTH.
As Mother, I remain before each one of you helping you in every instant so that the Holy Spirit gives you the clarity and the discernment necessary in these instants in which humanity is divided in two: those who believe, and those who claim not to believe and on occasion believe.
Beloved children, what I have announced to you have already been announced by Me from previous years and years through all of My Revelations and Apparitions. You well know that all of these are reaching their culmination in this generation and…
I DO NOT SPEAK TO YOU OF THE END OF TIME,
BUT I SPEAK TO YOU OF THIS GENERATION THAT MUST BE PASSED THROUGH THE CRUCIBLE FOR IT HAS ABUSED OF THE DIVINE MERCY AND KINDNESS.
But as a Mother who will never abandon Her children, I will remain beside each one of you, beside My Son's People guiding you and taking you by the hand to rescue the one who truly repents.
I do not desert you.
Pray, beloved children, for China.
Pray, beloved children, for Russia.
Pray, My children, pray for Iran.
I LOVE YOU, I BLESS YOU AND I PROTECT YOU AND I INVITE YOU CONSTANTLY TO PRAY FOR ALL OF HUMANITY SO THAT THE PRAYERS OF THE HOLY PEOPLE DESCEND IN BLESSING UPON ALL OF HUMANITY.
Remain in My Son's Peace.
My Heart remains open, come, enter It and so you will be protected.
Mother Mary
HAIL MARY MOST PURE, CONCEIVED WITHOUT SIN.
HAIL MARY MOST PURE, CONCEIVED WITHOUT SIN.
HAIL MARY MOST PURE, CONCEIVED WITHOUT SIN.