Saturday, January 28, 2012
Message from Our Lord Jesus Christ
To His Beloved Daughter Luz De María.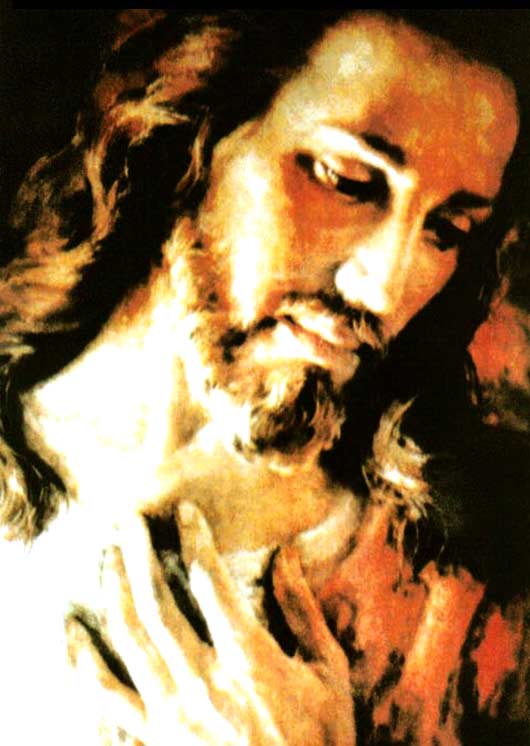 Beloved children:
RECEIVE MY LOVE.
I SHED MY BLESSING UPON HUMANITY.
Each Word of Mine heeded by My human beings, is salvation that emanates from My Mercy to the soul that is willing to convert.
I will insist to man motivating him to a radical change, within which THE TRUTH will be means and path for salvation thus be testimony for man.
THIS GENERATION HAS FALLEN AND WILL FALL MORE IF A RADICAL CHANGE IS NOT MADE,
FOCUSED ON TRUTH, ON FRATERNAL LOVE AND ON YOUR AWARENESS OF YOUR WORKS AND ACTIONS.
My Heart remains open for all, but I do not force but embrace, I do not impose but cry out. I am freedom.
Beloved children, humanity as a whole heads towards the consummation of a cyclical process because of the misuse of your free will. Man will know that he walks towards the abyss, when he recognizes My Greatness.
PRIDE IS THE MOTHER OF ALL EVILS. LOVE IS THE CURE FOR ALL EVILS.
My Creation has been mutilated and in this instant solicits man to repair what he has cut, harmed, removed and amputated. My Creation retakes the usurped strength and rushes towards man so that he does not get lost and returns to the path of salvation.
The earth will shake with force, and man will not heed; water will rush against the earth and man will not heed; fire will raise its voice, it will roar from volcanoes time and time again and man will not heed.
Science will continue to give irrational but believable explanations for humanity, whereby humanity will continue its accelerated pace towards its self-destruction.
Not contemplating what happens in the light of the Wisdom of My Holy Spirit, you will never be able to see what My House warns you of, not only those who listen in this instant to My calls, but to warn the lost and those who do not even know Me or recognize Me.
I cry out so that you look at the firmament before the rain comes. A great luminous cloud will tell you that I am coming not only with My Mercy but with My Justice.
Little ones:
Pray for Israel, it will weep.
Pray for Russia, it will lament.
Pray for Venezuela, it will soon suffer.
My beloved children, the instants draw near. I come before each one of you. It will not be necessary for one brother to call the other in order to recognize Me. Each one will have me before himself or herself and will know that I Am Who Am.
This lapse in which you live is short and severe for the one who having ears does not listen to Me, and for the one who having a tongue does not confess Me.
CHILDREN, MY LOVE REMAINS CONSTANTLY RENEWED SO AS TO BE LIVING WATER FOR EACH ONE OF YOU.
Come to Me.
I leave you My Blessing.
Your Jesus.
HAIL MARY MOST PURE, CONCEIVED WITHOUT SIN.
HAIL MARY MOST PURE, CONCEIVED WITHOUT SIN.
HAIL MARY MOST PURE, CONCEIVED WITHOUT SIN.