Sunday, February 12, 2012
Message from Our Lord Jesus Christ
To His Beloved Daughter Ligth of Mary.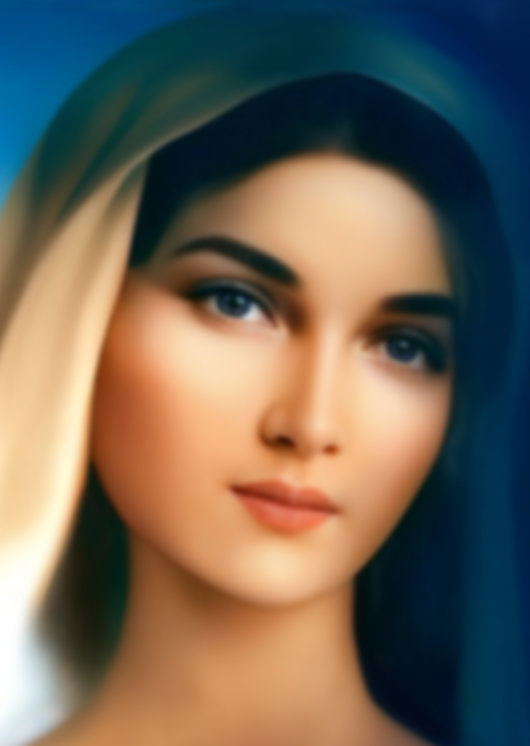 Beloved children:
MY PEACE BE WITH EACH ONE OF YOU.
The Earth spins and man passes, water calms thirst and man does not appreciate it, food comes to the table and My children do not remember those who are hungry.
Looking within, does man good so that he measures his charity, his love of neighbor, his sensitivity, his reaction and his behavior in the face of another's pain.
I INVITE YOU TO BE CHRISTIANS OF ACTION, not only of prayer. I call you to take to your brothers and sisters the words of the Our Father.
I INVITE YOU TO SHARE WITH THOSE WHO ARE IN NEED not only the bread that calms the hunger of the body but the Bread of My Holy Spirit that is shed upon you.
Let the one who criticizes look at himself first. What does man do to better humanity?
Children, the instant elapses and elapses… and before this you think that My Words remain far from the fulfillment of what I have announced to you. It is not so, remain awake, take care of your soul. If you fall, get up quickly, repent.
The man of this instant looks with contempt upon what is coming for him, as if he lived with pain, when it has not touched him yet. Do not look with indifference at the events of the brothers and sisters that suffer because of natural disasters, or because of their leaders, or because of diseases, do not see them from afar. The events ride, they approach walking from nation to nation.
How much elapses on high that man does not know? Only the Angels that remain in constant flight from Heaven to Earth, without rest, keeping you away from evil… and humankind refuses to take the path of My Requests!
THIS IS MAN'S INSTANT, HIS RESPONSE MUST BE BORN OF THE SPIRIT:
SO AS TO BE FILLED WITH STRENGTH FROM MY HOLY SPIRIT,
SO AS TO FIGHT EVIL ILLUMINATED BY MY HOLY SPIRIT,
SO AS TO MAINTAIN FAITH GUIDED BY MY HOLY SPIRIT.
MY CHILDREN MUST CRY OUT FOR DIVINE HELP TO WALK REMAINING DOCILE TO MY WORD.
I do not want incense if you do not love Me, I do not want prayers if the heart remains empty, do not call Me Father if you do not obey My calls, if you do not turn to Me, if you do not love your brothers and sisters and if you do not raise your voice in the face of the injustices and of the evil actions. For this reason I call you to change your behavior, because in order to raise your voice, you must be a testimony.
MY BELOVED, DO NOT LACERATE ME MORE.
I bless My Priests, those who awaken with the truth in their word, the flock I have entrusted them.
Pray beloved children, pray for Switzerland, pain comes.
Pray for Japan, pain will come.
My beloved, the birds will cease to fly and will seek out their nests, showing man to be attentive to what is approaching. The animals seek to awaken man so that he reacts and maintains himself alert before what is approaching to the surface from the bowels of the Earth. All of nature alerts an insensitive humanity. Like a magnet, man's negativity returns aggressiveness to man himself like a magnet and the unexpected behaviors of his brothers and sisters will cause so much confusion among human beings themselves that they will turn against one another senselessly.
LITTLE ONES, CONVERSION MUST COME ABOUT IN THIS PRECISE INSTANT.
The Earth laments for man's pain, it will continue to shake more and more by a great painful event for humanity, programmed and caused by man himself.
Plague advances causing havoc, seal yourselves in the Name of My Blood. Bless your food with the sign of My Cross and maintain faith alive.
My beloved:
MY GAZE REMAINS UPON YOU, AS THE SUN GIVES LIGHT TO ALL, AND NOURISHES AND ILLUMINATES ALL. I DO NOT MAKE DISTINCTIONS, I LOVE ALL, I BLESS ALL, I CALL ALL.
This generation must repent for its behavior for it will punish itself.
MY HEART ACHES, IT BLEEDS FOR EACH ONE OF YOU. Do not receive Me in the Eucharist to later forget Me. I continue alive and palpitating.
COME TO ME, COME SOON, DO NOT LET MY CALLS PASS WITHOUT REACTING. TAKE REFUGE IN MY BLOOD, IN IT ENTER INTO MY HEART AND FIND THE PEACE YOU MISTAKENLY SEEK.
I bless your being.
I love you.
Your Jesus.
HAIL MARY MOST PURE, CONCEIVED WITHOUT SIN.
HAIL MARY MOST PURE, CONCEIVED WITHOUT SIN.
HAIL MARY MOST PURE, CONCEIVED WITHOUT SIN.