Sunday, March 4, 2012
Message from Our Lord Jesus Christ
To His Beloved Daughter Luz De María.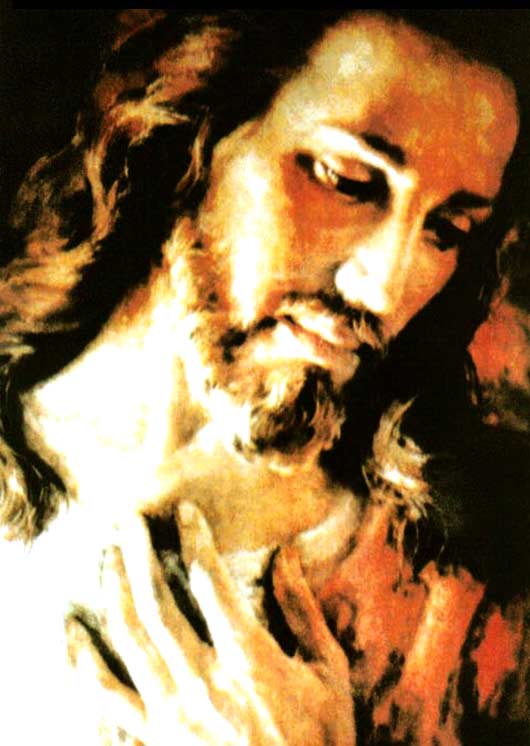 My beloved children:
I INVITE YOU TO REMAIN BLENDED TO MY WILL SO THAT YOU REMAIN IN TOTAL OBEDIENCE, AND I REIGN IN YOU AND BE EVERYTHING IN YOU.
My beloved, do not be like the scholars, who with ease say words that are not born of the heart. Be My Apostles, those who give testimony and at the same time continue to act for the good of their brothers and sisters.
My Love leads to infinite Wisdom, infinite Forgiveness, infinite Trust, infinite Mercy and infinite Commitment. This is the reason for which all of your actions must cease to be limited and instead you must elevate them to Me so that I act in you.
My People do not see what the malignant one manages to advance, taking advantage that the sentinels of My Church have fallen asleep.
OPEN THE DOOR OF YOUR HEART AND CONSCIENCE TO ME. I COME TO RESCUE YOU DO NOT REFUSE ANYMORE. DO NOT ALLOW YOURSELVES TO LOSE FAITH EVEN MORE.
The wolves do not prowl, they have ALREADY infiltrated within My Flock and attack those who are Mine, leading them to commit every type of offense against Me.
PRAYER IS VERY IMPORTANT, AS PRAYER SHOULD ALSO BE AN ACT. One that brings with it a word, an encouragement, a bringing closer to Me as many brothers and sisters as possible, sharing not only physical bread, but also Spiritual.
These are agonizing instants in which Creation is weakened and is shocked at the behavior of those who are Mine who fight against one another, debating issues that only belong to Me and do not see the state of agony that each one maintains.
Wandering and walking…. Until when will you resist Me? You have not understood that nothing so terrible exists, catastrophic and with grave consequences as spiritual pride.
NO HUMAN CREATURE WILL REACH ME IF IT IS NOT THROUGH A STRUGGLE WITH ITSELF, THROUGH PENANCE, LOVE AND RECOGNIZING THE TRUTH.
I DWELL IN MAN AND WITHOUT ME HE IS NOTHING. These over abound in My Church, they who call themselves illuminated and they are preparing the coming of the antichrist.
BELOVED, I HAVE CALLED YOU TO KEEP IN YOUR HAND THE WEAPON OF THE HOLY ROSARY. IT LEADS YOU TO MY MOTHER'S ARMS.
The instant approaches in which nature will perish and man will enter into a great decadence.
HUMANITY DOES NOT LISTEN TO ME, AND THOSE WHO FEEL THEY ARE MASTERS OF TRUTH DO NOT RECOGNIZE THAT THEY MUST TRANSFORM THEMSELVES FROM WITHIN, SINCE THEY ARE ROTTEN.
I protect My People, those of a humble and pure heart, those who look at Me and hurt upon offending Me, those who live in unity, those who take My Word and make it life, those who maintain the last place.
Pray for Spain, it will suffer, its people will suffer.
Pray for Japan, it will suffer again.
Pray for Panama, it will suffer.
My beloved:
I INVITE YOU TO LIVE THIS SPECIAL LENT IN CONTEMPLATION OF MY PASSION.
I bless you.
Your Jesus.
HAIL MARY MOST PURE, CONCEIVED WITHOUT SIN.
HAIL MARY MOST PURE, CONCEIVED WITHOUT SIN.
HAIL MARY MOST PURE, CONCEIVED WITHOUT SIN.