Sunday, March 25, 2012
Message from Our Lord Jesus Christ
To His Beloved Daughter Luz De María.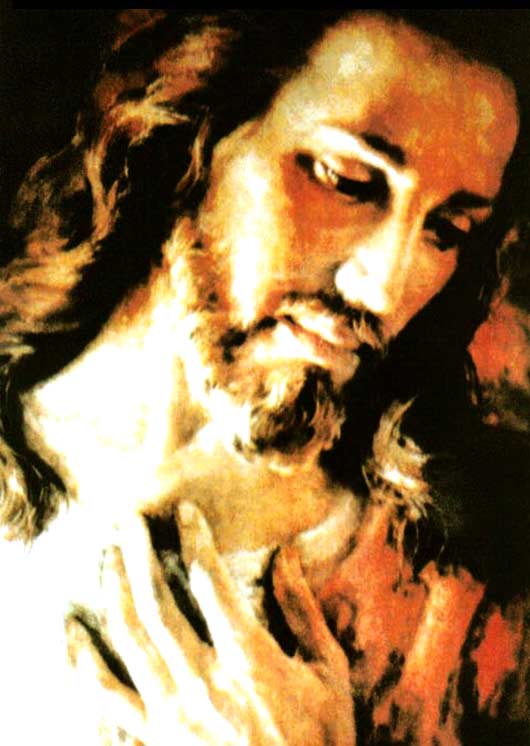 Beloved children:
IN THE FELLOWSHIP OF MY PEOPLE, GATHER IN PRAYER.
My beloved, you have been warned of serious instants for man and once again I mention them. These are those instants in which fire emerges from the depths of the Earth devastating with force from place to place.
The firmament will turn red, foreshadowing to man the coming and going of constant events; the waters increase their flow and it is appropriate for the sea to embrace the earth. Humanity will despise holy men.
Children, what you have treasured in your mind and in your heart with the desire to imitate the saints, do not keep it, reveal it within yourselves inside, start a radical change now.
MY CHILDREN MUST MAINTAIN CONSCIOUSNESS
OF THE NEED FOR THAT INTERNAL CHANGE, NOW!
Creation reaffirms its Yes to My Will and in this act, man has been left alone and hence unprotected from that unity that all of Creation keeps.
THE TIME WILL COME - IT IS WRITTEN - IN WHICH HUMANITY WILL SUFFER AS NEVER BEFORE.
Beloved children, the sun will make you tremble.
Pray for Lisbon.
Pray for Italy.
Pray for Chile, it will suffer, it will suffer.
Pray for Mexico, it will weep.
Nature cries out to man his future. Creation not only does not recognize man, it misses him and loves him because She is My creature. The Cosmos is My creature, as is what is contained in it. Nature looks at man with love and with pain. Unite in a single sentiment in My Love.
I URGE YOU TOWARDS DIVINE LOVE,
A SINGLE SENTIMENT FOR GOOD IS A FLAME THAT MAKES MY HEART BURN.
Your Jesus.
HAILY MARY MOST PURE, CONCEIVED WITHOUT SIN.
HAILY MARY MOST PURE, CONCEIVED WITHOUT SIN.
HAILY MARY MOST PURE, CONCEIVED WITHOUT SIN.