Tuesday, March 27, 2012
Message from Our Lord Jesus Christ
To His Beloved Daughter Luz De María.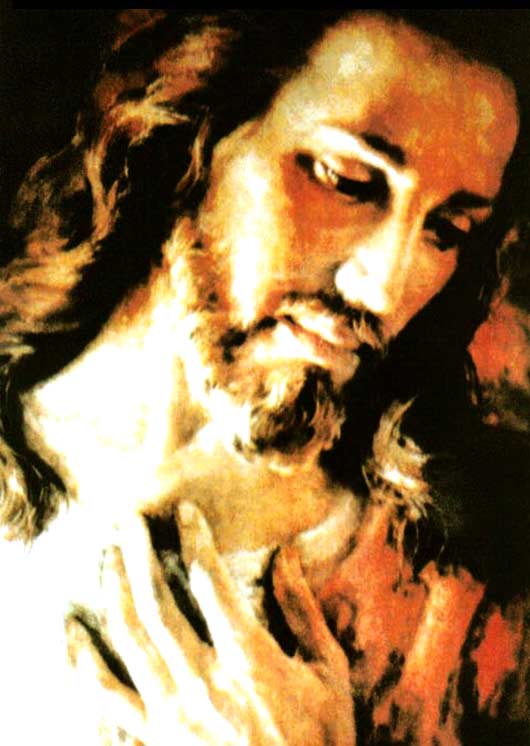 GIVEN AT 2:30 PM
Beloved children:
I MAINTAIN MY FAITHFUL IN THE PALM OF MY HANDS.
WITH MY DIVINE BREATH I SHELTER THOSE WHO ARE MINE.
Continue in a superhuman effort so that you overcome all that you have acquired with the passing of life and is not My Will, nor for your good.
I call you with urgency to live in My reality; not in the human one but in Mine, where I draw the human being towards Me.
Enough with those who say they love Me and they despise Me, with those who see My Cross as something past. My Cross is not Mine, it is every human being's. It is salvation for mankind, salvation for which you must fight and strive to be worthy.
Every call is an opportunity for salvation in the measure with which you become aware of what I reveal to you for the good of those who are Mine.
DO NOT TAKE MY CALLS LIGHTLY, OBSTINATE PEOPLE, UNBELIEVERS.
Children I love you, but… you have abused of My Love.
Creation has launched its agonizing groan, and in it, it will detain man.
Pray for Jamaica, it will suffer.
Pray and intercede for Mexico quickly.
Pray for France, it will suffer.
MY MERCY IS INEXHAUSTIBLE. MAN MUST BE WORTHY OF IT WITH HUMILITY.
COME TO ME IN THIS HOLY WEEK IN WHICH SPRING MY DONATION, MY LOVE AND MY MERCY.
Receive My Peace.
Your Jesus.
HAIL MARY MOST PURE, CONCEIVED WITHOUT SIN.
HAIL MARY MOST PURE, CONCEIVED WITHOUT SIN.
HAIL MARY MOST PURE, CONCEIVED WITHOUT SIN.