Saturday, April 7, 2012
Message from Our Lord Jesus Christ
To His Beloved Daughter Luz De María. Easter.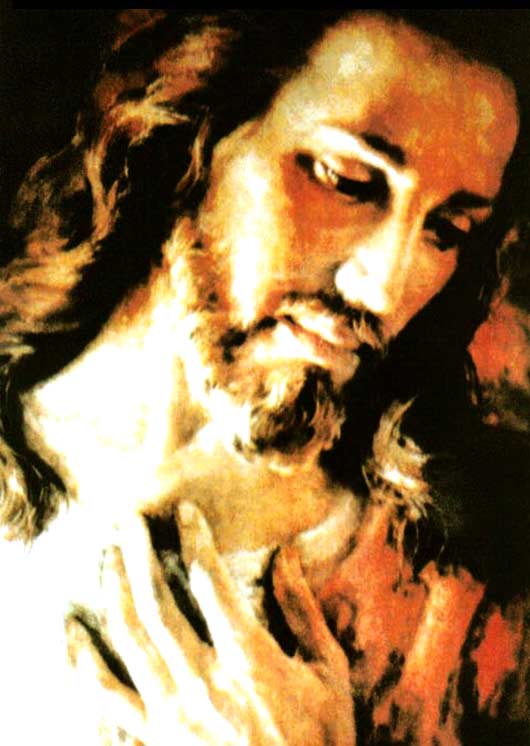 My children:
IN THE TRUTH OF MY LOVE,
THE MYSTERY CEASES TO BE MYSTERY AT MY GIVING MYSELF FOR EACH ONE OF YOU.
The truth of My Cross has not been reached by man, he maintains it static.
Beloved, as soon as you die to what is worldly and to base instincts, you will live and My Cross will be Glory.
I am not a God of the dead. I will give light to man and for this I will descend with the strength of My Mercy, leaving the Purity of My Love before the human conscience. My Purity destroys every bond of wickedness in man, if he accepts Me as His Lord, not for tomorrow but for this instant in which you must willingly become witnesses of My Living, of My Truth and of My Peace.
My Love eclipses the sinful and stubborn person. My Love saves the humble person with a contrite heart.
I COME FOR A MAN THAT IS RENEWED AND CONSCIOUSLY REPENTANT, WHO WILL RECEIVE THE GREAT BLESSING HE AWAITS:
THE PURITY FROM WHICH WILL EMANATE THE GIFTS AND THE VIRTUES THAT WILL LEAD HIM TO WALK IN THE FACE OF THE GREAT EVENTS THAT HAVE BEGUN AND WILL INCREASE DAILY.
My beloved, it is not a topic of surprise for those who are Mine - the revelation that My Mother announced since Garabandal for this generation. Do not forget that the day and the hour is the power of My Father and that you must change, directing the path of life and above all dominate the senses contaminated by false gods with which you have tried to fill the empty wineskins.
My beloved, the trill of the birds will be less common, they will draw away from man.
Pray, My beloved, humankind's peace shakes.
Pray, My Church is tested.
Pray, silence will awaken man and the earth will speak to humankind. Pray for Japan.
Beloved:
THOSE WHO ARE MINE ARE READY NOW!
THEY DO NOT LEAVE CONVERSION FOR TOMORROW,
NOR DO THEY FALL INTO THE WEBS THAT THE DEVIL PUTS INTO PLACE SO THAT THEY CONTINUE TO LIVE WITH THE INFLUENCE OF EVIL,
WHICH BRINGS THEM TOWARDS HECATOMB.
The shadow of human evil lies upon the earth. Man cannot hide it, on the contrary he must turn it into light and truth.
Beloved, the coming instants are decisive, later does not exist.
I MAINTAIN YOU IN THE PALM OF MY HAND. DO NOT LEAVE IT.
I bless you, I call you out of Love before each person sees and confronts himself or herself.
Your Jesus.
HAIL MARY MOST PURE, CONCEIVED WITHOUT SIN.
HAIL MARY MOST PURE, CONCEIVED WITHOUT SIN.
HAIL MARY MOST PURE, CONCEIVED WITHOUT SIN.