Thursday, April 12, 2012
Message from the Blessed Virgin Mary
To Her Beloved Daughter Luz De María.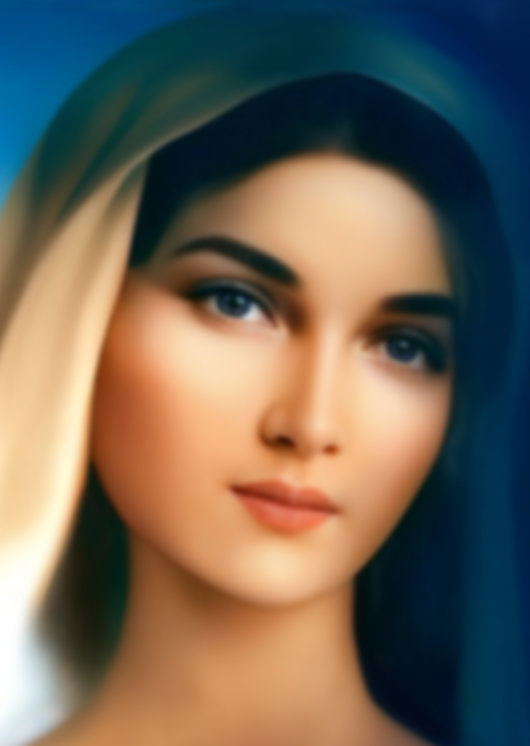 Beloved children of My Immaculate Heart:
I bless you. I invite you to receive My Son, present in the Eucharist. You must not turn away from this Sacrament, you must store up the strength that you receive from My Son's Body and Blood in your soul.
Man has been letting fall his sin upon the Earth, and the Earth has taken it, it has hold it upon itself. Already the Earth is emanating man's sin towards man himself who is sucking it again, and sin is altering man's behavior and actions, leading him to unpredictable levels of evil, moral disorder.
My beloved, rebellions in several countries approach. You will see blood run. Do not expect the Purification as a purification coming only from the hand of man, purifying himself, but rather the purification contains the desire of Creation itself for man's radical change.
ALL THE ELEMENTS UNITE IN THIS INSTANT TO COLLABORATE WITH YOU.
Very few will awaken, very few, fewer than you can imagine. The majority has handed over their mind and have fallen into base passions from which they do not want to come out, and Heaven, respecting man's free will, waits for the return of each one of you with its mercy.
The Earth, upon emanating that sin that it has carried, will cause nature to shake violently. Do not wait any longer; it is necessary that you return to the good path, that you set aside ideas and thoughts that are so rationalist and instead reason in the Divine Way.
THE SCIENCE THAT MAN HAS MANIPULATED FOR EVIL WILL BE THE TRIGGER OF ALL OF HUMANITY'S LAMENT.
Pray My beloved, pray for peace throughout the world.
Pray beloved children, pray for Mexico, it will lament in great measure its suffering.
Pray My beloved, pray for Chile; it will weep.
Pray for Peru, it will lament.
Each one of you, pray for yourselves so that from within you is reborn that love to which I am calling you again, that Christ-centered love, that love towards My Son in everlasting obedience.
Do not ignore My calls and do not retreat before those that do not believe, before those that offend you or that fight against you.
ONWARD MY CHILDREN DO NOT FEAR!
YOU COUNT ON HEAVEN'S PROTECTION, YOU COUNT ALSO, ON THIS MOTHER.
DO NOT FEAR YOUR BROTHERS AND SISTERS,
OFFER EVERYTHING FOR THE SALVATION OF SOULS.
I bless you, I love you.
Mother Mary
HAIL MARY MOST PURE, CONCEIVED WITHOUT SIN.
HAIL MARY MOST PURE, CONCEIVED WITHOUT SIN.
HAIL MARY MOST PURE, CONCEIVED WITHOUT SIN.