Wednesday, April 25, 2012
Message from Our Lord Jesus Christ
To His Beloved Daughter Luz De María.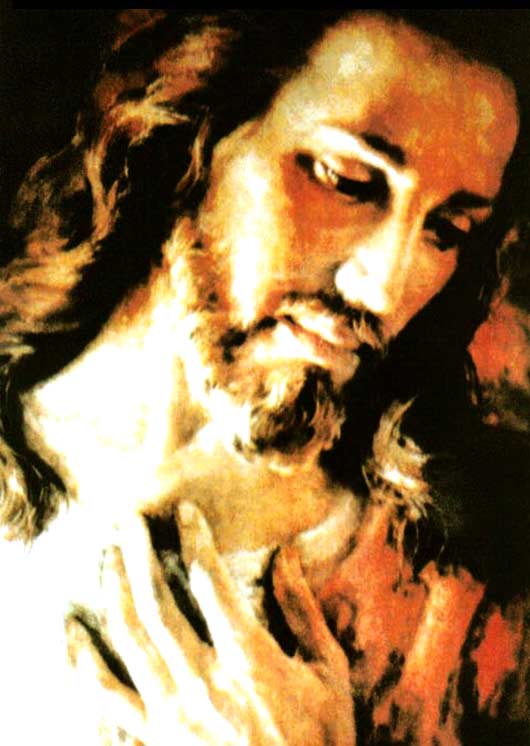 Beloved children:
MY PEACE BE WITH EACH ONE OF YOU.
The instant is coming in which I will call My People to pray and they will not know how to pray, but to speak, without maintaining the mind and heart in line with what the mouth utters.
HERE I AM BECAUSE I LOVE YOU.
WITHOUT EXCLUDING ANY OF MY CHILDREN, I COME AGAIN FOR THE BENEFIT OF ALL.
The instant is coming in which those who do not understand Me, those who do not carry Me in their being, who do not know Me, who do not allow Me to give Myself to them, will close the door of their heart and will launch themselves against My faithful.
PRAYER MUST BE BORN FROM WITHIN YOUR BEING, IT MUST NOT BE REPETITIVE BUT BORN FROM THE HEART, UNTIL YOUR BEING VIBRATES IN EACH WORD, FEELING AND THOUGHT.
I have called you to pray, to live that constant prayer, being My same act given with all of Love to your brothers and sisters, willing to be help, understanding, protection, charity for those who need it. Being Word that corrects, that gives light, without consenting to what is sinful, but acting with a loving and severe rigor, first for yourselves and after correcting yourselves, towards your brothers and sisters.
Instants are coming in which humanity must hear what is has not wanted to hear, what it has refused to hear. The state of this generation is disastrous; My Heavenly Messengers: your companions, assist you without appropriate response from you. How many dangers are you spared thanks to your Guardians! The Heavenly Messengers do not rest, they experience pain in the face of the refusal of humanity that pushes conversion away and attaches itself to the lord of lies and confusion.
Saint Michael, Celestial Hierarch, along with myriads of His Legions, await expectantly humanity's reactions, reactions of denial before My Mother, who in all the countries of the World, pilgrimages rescuing souls that the devil maintains in captivity.
These are instants in which the lack of humility leads to the denial of the state of darkness in which you live.
Children, pay heed, this generation will live what no other generation has lived… the weight of sin has been able to shed the Bitter Cup upon humanity itself.
Pray beloved children, pray for Argentina, it will suffer, it will shake.
Pray My beloved, pray for Mexico, it will suffer.
Pray for El Salvador, it will lament.
The life of peace is coming for all the faithful, live and preach the truth, love Me in the Eucharist, strengthen yourselves for what is coming.
AFTER THE DARKNESS, AFTER THE PURIFICATION, THE SUN OF MY LOVE WILL SHINE FOR ALL, YOU WILL NOT HAVE ANY MORE PAINS, SUFFERING WILL BE ONLY A MEMORY.
Be defenders of life and of the innocents.
Only through My Love will you retake the path of peace.
I bless you.
Your Jesus
HAIL MARY MOST PURE, CONCEIVED WITHOUT SIN.
HAIL MARY MOST PURE, CONCEIVED WITHOUT SIN. HAIL MARY MOST PURE, CONCEIVED WITHOUT SIN.