Saturday, April 28, 2012
Message from Our Lord Jesus Christ
To His Beloved Daughter Luz De María.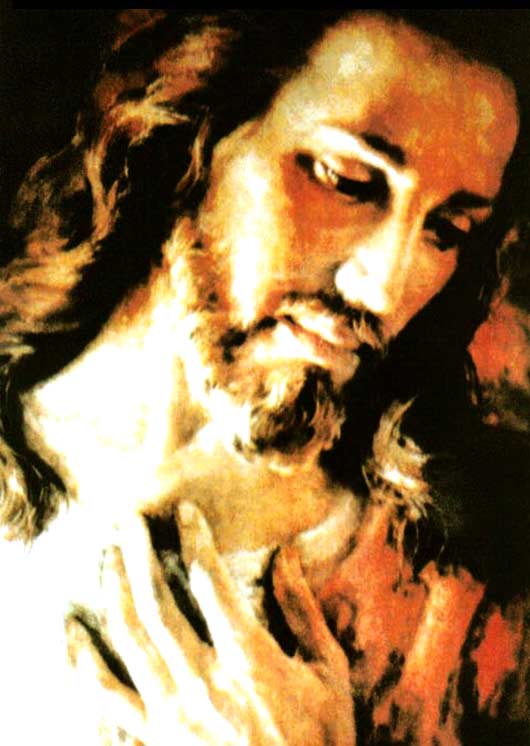 Beloved children:
I bless you.
I WILL NEVER ABANDON YOU; YOU ARE MY CHILDREN, I WILL NOT ABANDON YOU.
DO NOT DOUBT MY PROTECTION, I AM NOT A CONCEPT, "I AM THE TRUTH AND THE LIFE," I AM LORD OF THE HARVEST.
As heavy as you consider the cross, do not be discouraged; it is the weight of My Love that claims you.
Children, some accept My Word and believe they love Me without measure, but that measure can be smaller than you think. If your faith is not firm and grounded upon solid rock, you can fall. I CALL YOU TO NOT CEASE TO INVOKE ME.
Do not turn away from My Mother, Her Maternal Love keeps Her in a constant fight for each one of you, even if you do not recognize it.
ALL MY PEOPLE MUST BEAR FRUIT. The one who does not bear fruit is like the fig tree, he or she is barren. My children bear fruit and fruit is not born if not in prayer. You achieve this only when you seek and accept My Will in each one of you and when you give to your brothers and sisters with love, with faith and with charity.
My children:
THIS IS THE INSTANT OF URGENT CONVERSION.
THE TIES WITH WHICH SATAN HAS BOUND YOU DO NOT ALLOW YOU TO SEE THE EXTREMELY SERIOUS ERROR YOU COMMIT BY FORGETTING ME, DESPISING ME, THEY DO NOT ALLOW YOU TO SEE YOUR CONSCIENCE.
Due to this, great sufferings are near, rumblings in the ocean and on land, the stars will send signals, the sun and the moon will not be the same.
I have touched hearts and they have been hardened. I will tear the veil of ignominy and denial, with the WARNING. Everyone will be in My Presence in life and will see themselves without masks, every man will know that God exists.
Pray beloved children, pray for Belgium, it will suffer.
Pray for Holland, it will suffer.
Pray for the Middle East, it brings pain the world.
My beloved:
Men make very human predictions, they have forgotten that not even the powerful, or human science, or the power of the antichrist will triumph over My Faithful, because "I am the Alpha and Omega."
I am going to break the pride of those who call themselves powerful.
MY PEOPLE WILL BE PURIFIED, MY CHURCH WILL BE PURIFIED, but the purification will not go beyond what I permit. My Church will pass through the crucible; it will emerge renewed, whiter than snow, sanctified, and My People will live enjoying My House in advance.
I BLESS THE PERSEVERANCE, THE WILLINGNESS, THE EFFORT, THE ABANDONMENT IN ME, I BLESS YOUR FAITH.
I bless each one of you.
I love you.
Your Jesus
HAIL MARY MOST PURE, CONCEIVED WITHOUT SIN.
HAIL MARY MOST PURE, CONCEIVED WITHOUT SIN.
HAIL MARY MOST PURE, CONCEIVED WITHOUT SIN.