Wednesday, May 2, 2012
Message from the Blessed Virgin Mary
To Her Beloved Daughter Luz De María.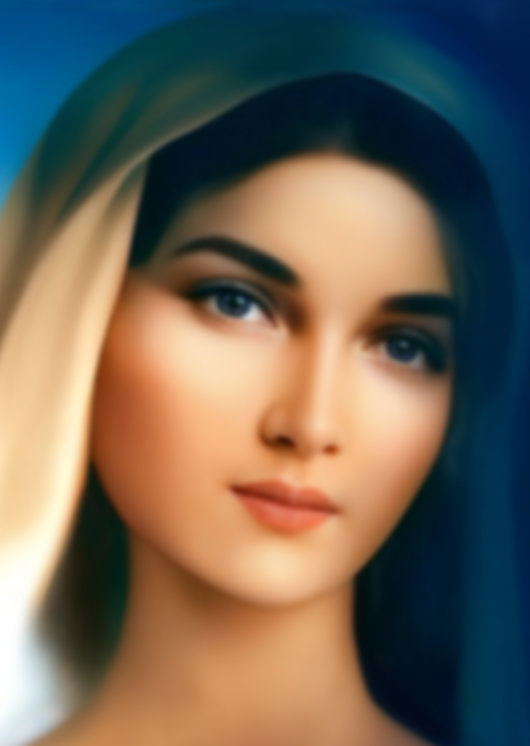 Beloved children of My Immaculate Heart:
I CALL YOU TO JOIN ME IN PRAYING THE PRAYER OF THE QUEEN OF HEAVEN EVERY DAY, ESPECIALLY IN THIS MONTH; TO BE OFFERED FOR ALL HUMANITY,
BUT DO NOT NEGLECT THE HOLY ROSARY.
You are my children, I love you.
Humankind is a continuous and constant walk in which I come to meet you and offer My Protection. Humankind is not alone. In this instant I invite you to be imitators of My Love, Devotion, Purity and Silence.
I CALL ALL MY CHILDREN TO BE DEVOTEES OF MY SON, TO BE EVANGELISTS
AND WITNESS OF HIS LOVE, MERCY AND FORGIVENESS.
My Immaculate Heart weeps because the innocent suffer the human indifference that commercializes life!" My Heart is pierced by the insults that the innocent suffer!
As I am a Mother of Love, who pilgrimage unceasingly, I call to you to defend the Gift of Life. The poisonous fruit of evil will lead men to scorn this sacred gift, accelerating the scourges that springs from evil, which is caused by men himself. Even though they try to shut their eyes, humanity will be stopped and confronted before its own abomination.
CHILDREN DO NOT DARE RAISE THEIR VOICES…
AND THE FEW WHO DO; ARE SILENCED BY THE ARROGANT.
My Beloved ones, wisdom has been barred by the ignorance of the arrogant. The humble and the wise have been banished by those who are in power. My Son is being abandoned more each time. The powerful mock the delay of the events announced, the chastisements that this generation has created on its own will come, and it will come and the Earth will lament.
PREPARE, MY SON WILL RETURN; AND WHAT WILL HE FIND?
Humanity wounds My Heart with its constant flow of evil deeds masked by ignorance. Children, the flame of sorrow is surrounding the Earth and My Heart is being pierced with thorns. Grief is spreading throughout the whole world.
Pray children pray for Russia will suffer.
Pray for Mexico, will suffer.
Pray for Spain.
Pain will be part of the daily lives of a Nation in the South, the mind of men dazzled by evil, doesn't stop.
MY CHILDREN, ONCE AGAIN I INVITE YOU TO PRAY, BE MESSENGERS OF PEACE, HUMILITY, AND CHARITY. BUT BE PURE, AS IMPURITY IS THE FOUNTAIN OF GRIEVOUS SINS.
DO NOT GET ATTACHED TO WORLDLY THINGS, THIS WILL ONLY MAKE YOU HATE MY SON.
In this instant it is your responsibility to distribute My Message throughout the World, receive My Blessing and spread it to your brothers and sisters. Time doesn't count.
Children of My Heart: Do not cease to release the many blessings that are stored within you, My faithful ones. In the way in which you release a dove; release your blessings for each human creature upon Earth.
That is the Church of My Son, one that loves, that blesses, that preaches in Spirit and in Truth; Truth like in the new time, in which the seed must be spread by My Faithful ones, and that seed, will yield fruit once again and peace will reign in each heart and in the entire creation. The sun of Love of My Son and My Womb, Ark of Salvation, will make the sun shine upon all the Earth and the Truth will bring from above the blessing to men of good will.
The torrents of blessings will emanate from Heaven for the People of My Son and the light will shine without rest and the Mantle of the Universe will flash Divine Love which has been stamped on it for all the human creatures.
MY HAND WILL BANISH THE OPRESSOR AND MY CHILDREN WILL ENJOY THE TRUTH.
EVILNESS WILL NOT PREVAIL AGAINST THE FAITHFUL PEOPLE.
I bless you, peace be with you and with your families.
Mother Mary
HAIL MARY MOST PURE, CONCEIVED WITHOUT SIN.
HAIL MARY MOST PURE, CONCEIVED WITHOUT SIN.
HAIL MARY MOST PURE, CONCEIVED WITHOUT SIN.