Sunday, May 27, 2012
Message from the Blessed Virgin Mary
To Her Beloved Daughter Luz De María. Feast of Pentecost.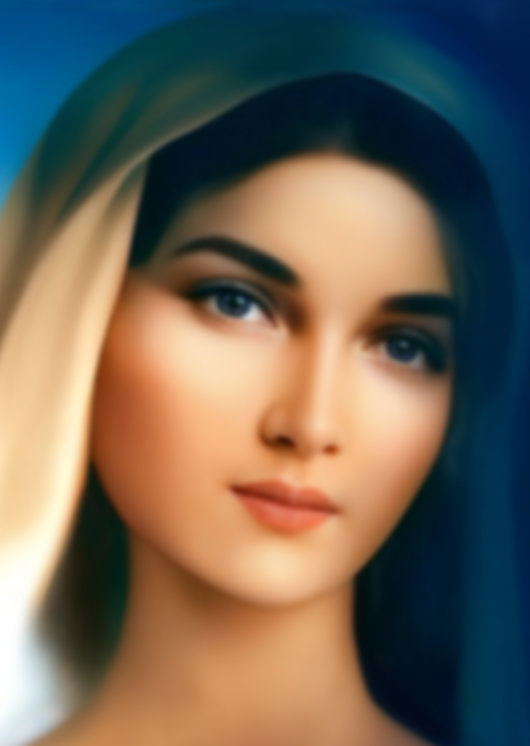 Beloved children of My Immaculate Heart:
"TO LOVE GOD ABOVE ALL THINGS AND YOUR NEIGHBOR AS YOURSELF"
IN THE SEA OF DIVINE POWER THERE EXISTS ONE PRIORITY: LOVE…
So that unity comes about…
So that His People remain united…
For this what is the obstacle, what chains you to the ego, what ties you to what is mundane must die in each one of you…
MY SON NEEDS RENEWED WINESKINS WITHIN WHICH TO DEPOSIT HIS SPIRIT.
My children fight, they agonize in this wave that humanity has formed with its delirious exaltations of liberalism and deliberate modernism, which has led to a grand depravation.
Do not forget, children, that witness is preaching, and this, in this instant the Divine Desire continues to be made explicit through the actual disciples of My Son who continue to share the Word before it grows dark.
Do not forget that not all who say: "Lord, Lord, will enter into the Kingdom of Heaven."
LIVING AS TESTIMONY AND WITNESSES OF MY SON IS FOR HEROES,
THE BATTLE OF THIS INSTANT IS STRONG, BUT MY CHILDREN HAVE FOR CERTAIN THAT DEFEAT
OCCURS ONLY WHEN THEY LOOK AT THEMSELVES AND ENTER INTO DARKNESS,
SINCE THEY KEEP UPON THEMSELVES THE PROMISE OF DIVINE PROTECTION, IF THEY TRUST.
Beloved, conversion emanates regeneration, and this emanates testimony, under the guidance of the Holy Spirit.
I intercede for each one of you, I pilgrimage from heart to heart, My desire is the communion of all with My Son's Will so that you see the truth of these instants and do not allow yourselves to be seduced by evil.
Pray and be true, do not lose your dignity as children of God that you are.
DO NOT DESPISE THE WORD, DO NOT DESPISE THE CALLS OR LET POWER, INJUSTICE, MONEY, EVIL, VENGEANCE OR CONTEMPT FOR YOUR BROTHERS AND SISTERS CORRUPT YOU.
Pray and do not sleep, stay awake.
The spirit must remain ready for the snares of the malignant one that fights with fury to divide My children; he knows that through division he penetrates and destroys.
Pray, the earth shakes, pray.
You will see great signs in the sky, Divine Power makes them descend calling to conversion. Man sees and continues in perversion, in envy, in hate and untruth. Then My Son will come to call His People, no longer out of Love but out of Justice.
Beloved children of My Heart, I remain before you waiting to be called to guide you to safe harbor.
YOU WILL NEVER BE ALONE.
BY DIVINE DESIGN I WILL FIGHT FOR EACH SOUL, I DO NOT WANT MORE SOULS TO BE LOST, YOU MUST REACH TRUE FAITH AND CRY OUT FOR HEAVEN'S PROTECTION.
Be My Messengers of Peace, and at the same time, be announcers of the urgency of change, do not surrender easily. Here I am to guide you.
I bless you, solicit the Holy Spirit and Its Gifts, not for personal glory but for the good of souls.
I love you.
Mother Mary
HAIL MARY MOST PURE, CONCEIVED WITHOUT SIN.
HAIL MARY MOST PURE, CONCEIVED WITHOUT SIN.
HAIL MARY MOST PURE, CONCEIVED WITHOUT SIN.