Wednesday, June 6, 2012
Message from the Blessed Virign Mary
To Her Beloved Daughter Luz De María.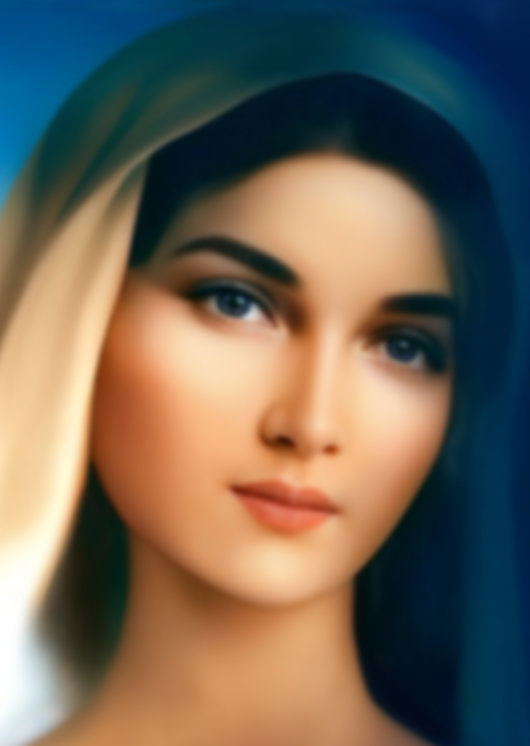 Beloved of My Immaculate Heart:
YOU ARE MY GREAT TREASURE, I KEEP YOU WITHIN MY WOMB.
BELOVED, CRY OUT TO ME WHEN YOU FEEL DESOLATION.
Children, the lack of FAITH and harmony among human beings, the lack of fraternity, wraps humanity in that constant and gigantic swell of what is wrong and what is worldly, of the fantasy almost believable in the mind, leading humanity to live from the imagination not from reality, to such a degree that you see family itself as something unreal.
How much modernism to lead man to decline!
How much time lost in technology to lead man to decline!
Beloved:
YOU ARE EMPTY, YOU MUST RETURN HOME, UNDERSTAND THAT YOU ARE NOT OF THE WORLD BUT FROM ON HIGH, AND YOU MUST ASPIRE TO UNITE TO THE PATERNAL HOUSE.
I hurt before human indifference towards Divine Love; I hurt before so much iniquity.
Children, nature rises up and consumes the wickedness so that your King is not offended. It is not long before fire falls from Heaven.
I CALL YOU TO PRAY THE HOLY ROSARY. In the face of so much evil you must become aware that My Son is the Center, He is the Spring of Living Water, He is the Eternal Food, He is the light that is never extinguished.
My children are serene, they do not launch themselves against their brothers and sisters like birds of prey, they do not devour one another, rather they help each other. In this they are recognized as My children. Some who call themselves humble and merciful, are not so. That is why I invite you to examine yourselves with sincerity and to direct your faith towards My Son so that the waves of novelties does not touch you, but you remain firm.
Beloved:
Pray for Brazil, it will suffer in great measure.
Pray for Japan, do not abandon it in your prayers.
Pray for Mexico, it will weep.
The great mountain range of the Andes shakes. The United States will totter. The global economy will be a cause of great crisis in which the wolves will prowl around the sheep and shear them, if faith is not strong.
Chaos will reign in the face of an announcement that will be given worldwide.
THANK THE FATHER FOR THE GIFT OF LIFE, MY SON FOR HIS SACRIFICE AND THE HOLY SPIRIT FOR ACCOMPANYING YOU CONSTANTLY.
I bless you.
Mother Mary
HAIL MARY MOST PURE, CONCEIVED WITHOUT SIN.
HAIL MARY MOST PURE, CONCEIVED WITHOUT SIN. HAIL MARY MOST PURE, CONCEIVED WITHOUT SIN.