Friday, June 15, 2012
Message from Our Lord Jesus Christ
To His Beloved Daughter Luz De María. Feast of the Sacred Heart of Jesus. Given in Argentina.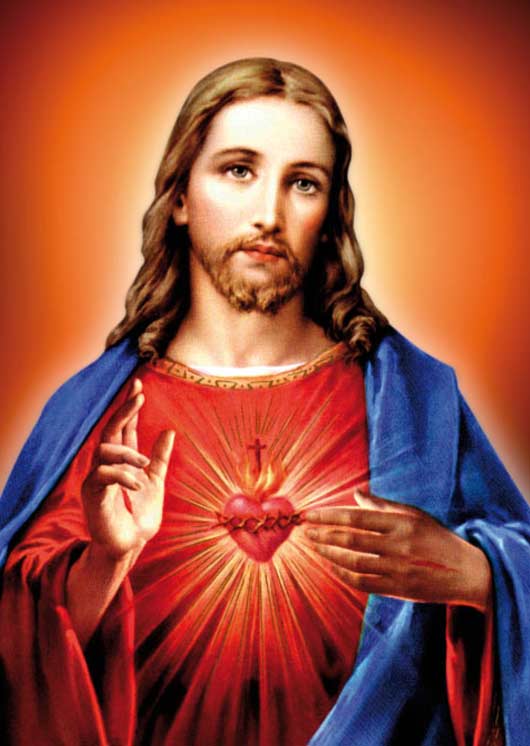 Beloved children:
WITHIN OUR HEARTS NEST THE FEELINGS OF HUMANITY:
THE INDIFFERENCES, THE WORRIES AND THE PETITIONS THAT SOME SOULS RAISE UP TO US, SINCE THEY REMAIN FAITHFUL TO US.
Our Hearts do not cease in the search for souls that want to recognize Me as King and give Me the attributes that all creatures should give Me.
My Mother, Mary Mediatrix of All Graces, has insistently mentioned to the Hierarchy of My Church the duty of Consecrating Russia to Her Immaculate Heart, but still it has not been carried out with the due detail that We have solicited on Our part. How many evils would be avoided!
MY HOUSE HAS GIVEN LOVE, AND WHAT HAS IT RECEIVED IN RETURN?… COLDNESS AND TEPIDITY.
If you loved the Goodness and Mercy with which I treat you, you would be obedient knowing that this one act would halt or lessen the hard consequences of what has fallen upon you.
How many, many pleas for man to save himself willingly.
The malignant stalker of humanity, attacks like a vulture upon souls to destroy them in the eternity of the distance of My Love.
EVIL DOES NOT STOP, DOES NOT REST, BUT YOU REST IN PLEASURES.
Humanity is unstoppable when it comes to pleasure and disrespect, aggravating entirely the relationship between My House and man, whom I have called to see the signs of the instant and to remain equable within My Laws so as to save him.
A WIND OF PAIN APPROACHES AT FAST PACE TOWARDS MAN WHO IS DISTANT FROM HIS GOD AND HIS MOTHER.
Children, pray for England.
Creation, work of My Hands, sees the darkness of man's actions and tries to illuminate them, being rejected instant to instant. Humanity you run without rest trampling over the magnificence of what was created for your good! What do you expect from your God… a prize?
My Mercy is like the wings of a wind-mill, it is enough to blow and these move. My Justice is swift and sure.
My Mystic Body, mistreated and hurt by ignorance, is a People that go across the paths in the midst of not knowing Me properly, and does not expand the gifts and virtues with which I have always gifted them.
Pray, children, pray for Spain.
This generation pours out its filthiness in My Temples, this instant is not for the mediocre, it is for the heroes, men and women of good.
Pray for Brazil, a lamentable event will surprise it.
My Mother is the Morning Star that expands Her light to all without distinctions.
BELOVED, I LOVE YOU, YOU ARE MY HIDDEN TREASURE, I PLEAD WITH YOU TO GIVE ME YOUR WILL.
I bless you.
Your Jesus
HAIL MARY MOST PURE, CONCEIVED WITHOUT SIN.
HAIL MARY MOST PURE, CONCEIVED WITHOUT SIN.
HAIL MARY MOST PURE, CONCEIVED WITHOUT SIN.