Sunday, June 17, 2012
Message from the Blessed Virgin Mary
To Her Beloved Daughter Luz De María.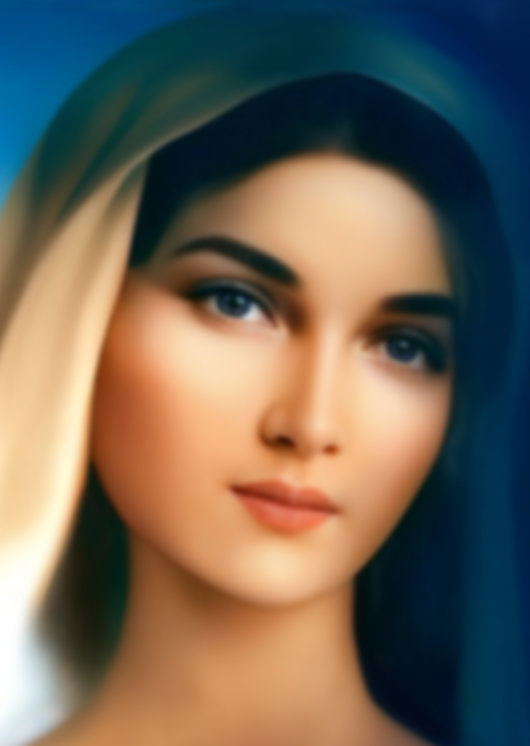 Beloved children of My Immaculate Heart: I bless you.
MY SON PROVIDED THE NETS FOR YOU SO THAT YOU BE FISHERS OF SOULS, EACH ONE IN HIS OR HER STATE.
I remind you of this that is so important, because those nets are the person's disposition. Disposition is extremely indispensable in spiritual journeying, since it leads one to give everything, to serve in everything, to give oneself for My Son's cause, which at this instant is the rescue of souls.
In all My Apparitions I have called to conversion, and everything has been prepared for this instant, not for another; for this generation, not for another.
Beloved, you cannot be satisfied with analyzing the world from the moment of Creation, you must continue and be aware that what was realized in My Son in the Resurrection for you is the beginning and the final goal.
THE FATHER'S GREAT PLAN OF SALVATION RECLAIMS HIS PEOPLE AND HE WILL CONTINUE TO CALL THEM IN EVERY INSTANT.
You who have determined to follow My Son must seek good, the love of neighbor, fraternal communion, solidarity and understanding among men.
THESE ARE DIFFICULT INSTANTS, BUT NOT IMPOSSIBLE TO ENDURE.
TEMPTATION IS FOUND BESIDE EACH ONE OF YOU AND THE ONE WHO WANTS TO FALL, FALLS.
My children remain united among themselves, they belong to Heaven and keep its interests.
I seek the new man, I know that for that you will pass through the crucible, only in the crucible is the finest gold attained and it is what the Remnant Church needs. Serve My Son with love, with respect and with sincerity, not with ostentation.
The Church represents My Son; it does not replace Him. And each one of you must serve, not expect to be served.
Each one of you is the holder of a point, you are a lens through which Light passes. Due to this you must see with clarity the fact that you cannot fight individually; that is why I am uniting from one end of the world to the other My children so that they be the support of one another.
I AM MOTHER OF ALL THAT HAS BEEN CREATED: OF THE UNIVERSE AND THE COSMOS.
CHILDREN, DO NOT LIMIT DIVINE OMNIPOTENCE.
Man's reality is that he keeps before him the challenges that erupt with force to lead him to the abyss, but I remain before each human being, to give him or her My hand and so that he or she is not alone.
Beloved, weapons will strike swiftly.
Man's malice has trespassed the Vault of Heaven; those faithful to My Son and to me, will suffer, will suffer but will not be defeated.
The persecutors of My faithful will multiply, but My Legions will come in aid of those who are Mine. This is the reason for which I pilgrimage from place to place, uniting souls that are lovers of My Heart so that like a great harvest you bear a single fruit: unity.
Children, pray for England, it will suffer.
Pray, children for Peru.
Pray, children, the Holy Rosary.
My children, do not be dreamers, the actions you carry out affect all of Creation. Christ ties everything; that is how actions maintain cosmic repercussions.
I remain before each one of you, without rest.
Call Me, I bless you. I love you.
Mother Mary
HAIL MARY MOST PURE, CONCEIVED WITHOUT SIN.
HAIL MARY MOST PURE, CONCEIVED WITHOUT SIN.
HAIL MARY MOST PURE, CONCEIVED WITHOUT SIN.