Wednesday, June 20, 2012
Message from the Blessed Virgin Mary
To Her Beloved Daughter Luz De María.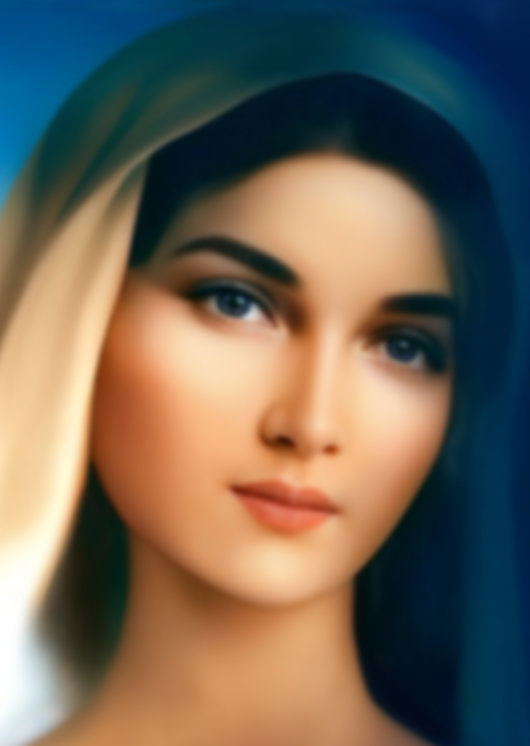 Beloved children of My Immaculate Heart:
I bless you.
I pilgrimage without ceasing, since I appeared to James the Greater who evangelized in Zaragoza, Spain, and I posed on a pillar, which is where My Son has placed Me to watch over His People.
WHAT WOULD BE OF CHRISTIANITY WITHOUT THIS MOTHER AND MESSENGER OF HEAVEN!
You have not understood that sin is a field of magnetism so mysterious that it goes to the ends of the Universe not stopping but increasing and from one instant to another it will return in search of those who have caused it to grow.
I am an intercessor before all of humanity, and I walk around to even the smallest corner of the Earth; My insistent calls are due to this aspect.
MY CONSTANT WARNINGS ARE NOT TO FRIGHTEN BUT TO WARN. Beyond of the superficial of what man sees in My calls, or you have them as a reiteration of prayer or repentance; in essence each call is a battle to guide you to the nucleus of these instants: My Son's Second Coming.
IN EACH ONE OF MY APPARITIONS, I PREPARE THE WAY
OF MY SON'S SECOND COMING, OF THE SECOND ADVENT.
I do not threaten you children, you whom I love; I call you to reflection so as to avoid punishments, but you have not taken into consideration My Words and you have allowed yourselves to be carried away by all kinds of sins and you will not stop what is coming, you will only be able to atone for it minimally. I intercede, you must remain open to My intercession and to change.
In this instant, you fight against the principalities an powers that rule this world that has been covered in darkness, you fight against this humanity hostile to Divine things. It is not a fight against flesh directly, but spiritual, and from there it vibrates to the flesh and the blood, which are affected by evil.
My beloved:
THE PURIFICATION IS COMING SOON, SEE ALL THAT YOU WILL HAVE IN AN INSTANT:
THE IMPLANTATION OF THE MICROCHIP, IT IS THE CONTROL OVER MAN, IT IS
DEHUMANIZATION;
WHAT YOU BELIEVED TO BE DISTANT IS WITHIN ARM'S REACH.
This strategy of the antichrist will reveal the true faithful, leading them to live in extreme poverty and be the new martyrs.
Children, your travel companions, your brothers, the angels, will give you the Manna from Heaven to sustain you; FAITH is already food for those who preach the truth.
Beloved, come to the Eucharist. The antichrist's final aim is to erase Christ from man's heart. This will be the final battle between good and evil.
I WILL NOT ABANDON YOU, I WILL BE AT THE FRONT TO CRUSH THE SERPENT'S HEAD.
NO ONE WILL BE ABLE TO EXTERMINATE WHAT MY SON FOUNDED.
Beloved, the instants that are coming are not easy, but you must not forget that evil will never win.
Pray, My beloved, pray for Israel.
Pray for Paraguay, pray, it will lament.
Pray for the Philippines, it will suffer.
Children, you do not want to see My Son's Arm that warns, I weep for you.
Turn to the Holy Spirit, do not distance yourselves from His Protection. You know that the sun never dims for those that vibrate in Divine Light.
DO NOT FEAR, THE STRENGTH OF THE HOLY SPIRIT WILL COME TO REST UPON THE FAITHFUL
PEOPLE, AND YOU WILL ENJOY BEING THE PILLARS OF THE RENOVATED AND PURIFIED CHURCH.
My Son will show Himself in glory and majesty.
This Mother will not pilgrimage anymore, the faithful People will be the ones who dwell on the Earth.
I bless you.
Mother Mary
HAIL MARY MOST PURE, CONCEIVED WITHOUT SIN.
HAIL MARY MOST PURE, CONCEIVED WITHOUT SIN.
HAIL MARY MOST PURE, CONCEIVED WITHOUT SIN.