Saturday, June 23, 2012
Message from the Blessed Virgin Mary
To Her Beloved Daughter Luz De María.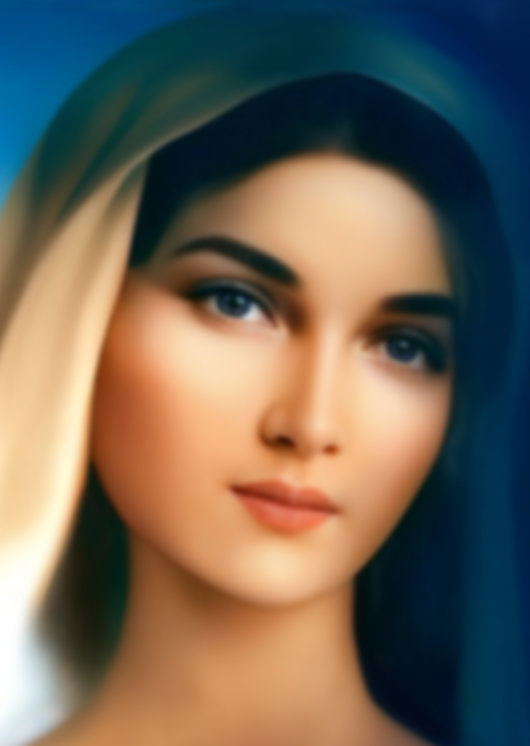 Beloved children of My Immaculate Heart:
HOW MUCH LIGHT MY HEART RADIATES OVER ALL WITHOUT EXCEPTION!
I POUR IT OUT TO GIVE YOU STRENGTH, WISDOM, CONSTANCY AND PERSEVERANCE.
I SHED MY LIGHT UPON ALL.
EVEN UPON THOSE WHO ARE IN DARK AND HIDDEN PLACES, I BRING THEM MY LOVE.
Children, cover the Earth with the praying of the Holy Rosary, you faithful to My Son, be creatures of good in which He rejoices.
My Heart sighs for souls, I have need of them.
So many souls are lost out of cowardice! Weak souls that do not strive to dominate the flesh and continue trapped in sin in its different facets. How much malice, how much malice!
How much contamination is spread, causing the afflicted to despair and causing those who try to turn to what is spiritual to become lukewarm!
Beloved, My Motherhood has been forgotten, My Son forgotten in the Tabernacle, the temples almost empty and those who maintain concurrency of parishioners are visited for different motives. Very few approach with a contrite and humble heart, in humility and with faith.
My Heart awaits the Faithfull's consolation of My Son, consolation for so many people who betray Him and deny Him. I have interceded to placate Divine Justice, which waits no longer.
HUMANITY'S PURIFICATION DOES NOT WAIT!
SIN ATTRACT IT TOO MUCH.
How much loneliness in the human heart that clings to what is immediate, that clings to what is temporary, to slander, to vices!
How many aborted innocents, how much scorn for the gift of life! This will lead man to the crucible like never before.
Pray My beloved, pray for My beloved Chilean people.
Pray for Japan, it will suffer.
Pray for Russia, it will lament.
My beloved:
I CALL YOU TO OFFER YOUR DISCOMFORTS, YOUR SUFFERINGS, YOUR PAINS, YOUR EFFORTS,
AND EVEN YOUR INSTANTS OF COMFORT;
YOU FORGET THAT MY SON TAKES EACH OFFERING AND TRANSMUTES IT INTO MERCY FOR ALL.
How many desire this Mercy! Instead they have lead the human soul to submerge itself in mud, flooding you with pride and allowing the devil to lead you to his foolish and harmful pleasures. That way they will affirm that what is true is false and what is false is true, in order to confuse My children.
Humanity will be tested, My Heart therefore suffers. What land exists, will shake, the water will not find rest being contaminated more, the wind will blow with force as if it wished to get away from man, fire will burn as if wishing to reach on high. In the midst of the groaning, each one will be examined by himself or herself, even to the most insignificant act. So acts Divine Mercy.
The great leaders of the Nations have taken power, overshadowing everything concerning God, distributing among human beings the strategy of the malignant one introducing him within nations, rejoicing in the evil he causes and that will come, through his powerful tentacles, which man does not recognize as such.
I, MOTHER OF HUMANITY, WILL CONSOLE MY CHILDREN, I WILL GIVE THEM THE APPARL OF LOVE AND CHARITY AND THEY WILL RECEIVE THE FRUIT OF PERSEVERANCE.
THE BLASPHEMERS, THOSE WHO DESPISED THE FAITHFUL WILL THEMSELVES BE EMBARRASSED EXPERIENCING DIVINE JUSTICE.
I leave you My Love.
Mother Mary.
HAIL MARY MOST PURE, CONCEIVED WITHOUT SIN.
HAIL MARY MOST PURE, CONCEIVED WITHOUT SIN.
HAIL MARY MOST PURE, CONCEIVED WITHOUT SIN.