Saturday, June 30, 2012
Message from the Blessed Virgin Mary
To Her Beloved Daughter Luz De María.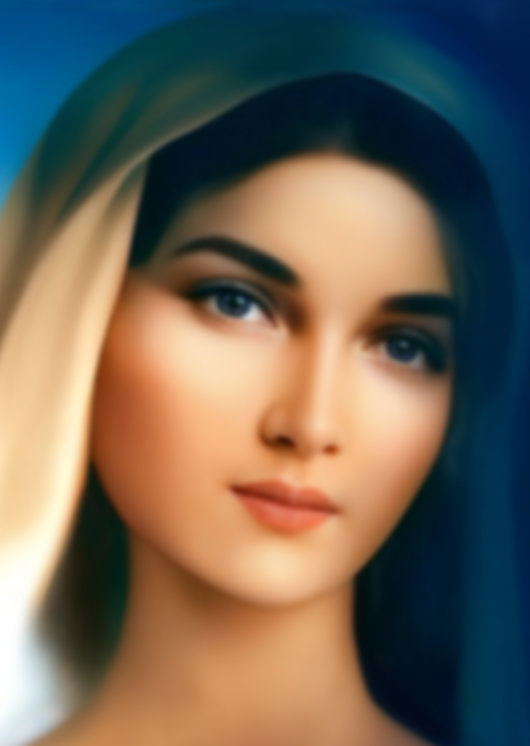 Beloved children of My Immaculate Heart:
I REMAIN ATTENTIVE TO THE STEPS OF MY CHILDREN. I LOVE ALL WITH MATERNAL PREFERENCE.
I AM MOTHER OF ALL OF MANKIND, NOT ONLY OF SOME, BUT OF ALL.
WHETHER THEY REJECT ME OR NOT, ALL ARE MY CHILDREN, SO THE MOST HOLY TRINITY DECIDED IT.
Even so I cannot speak to you only of love when love does not reign in all men.
I do not predict calamities; rather My calls are given so that humanity prays more and at the same time be more aware of its instant. The prophecies can be revoked if it is thus decided by the Trinitarian Throne. Some are to fall irrevocably in the face of man's poor response and the abuse of Divine Mercy, others will be lessened with man's perseverance and response, others have been attenuated to the lowest expression so that mankind sees, that when it responds, it is heard by My Son.
In this instant, the prayer of the people conscious of what they live and of what it is gestating before man, is as necessary as water to the body.
I URGE YOU TO NOT IGNORE MY SON. I URGE YOU TO RECEIVE HIM AND VISIT HIM IN THE TABERNACLE. If some despise Him, you must welcome Him with every love, with readiness and with humility.
You quickly approach to live what those who remain far from truth do not want to live. Those who know man's lukewarmness in this instant solicit the coming soon of what is to happen before the human being's most base instincts increase, manipulated by the enemy.
The men of faith who need words of wisdom that lead them to become aware of this wrongful behavior of humanity in this instant, separating themselves from what is God' Will, are numerous.
My children, you must see beyond where you move, you must act with wisdom so as not to muddy yourselves with what is worldly and sinful. The human mind does not stop, it works incessantly and remaining distanced from the Divine Principles, evil takes it like easy prey.
Do not deny that you walk towards pain, you are aware of it. At the same time, do not deny the Trinitarian Love or My Love towards humanity and the sure protection towards all, if you thus allow it.
Pray, children, pray for North Korea.
Pray, children for Japan, pray.
Pray, My children, for El Salvador, it will suffer.
The human mind has come to be fatal, man will fear man in the face of his unexpected behavior, directed by evil, that goes through from heart to heart seeking those to infect with its harmful inventions and actions that bring great pains, of which humankind will not be able to deny being their creator.
Beloved, nature does not stop; it continues its path from place to place causing pain. I suffer with those who suffer, and I call you to keep Me in your homes, in your hearts.
Beloved, I do not stop, My Heavenly Messengers, your Protectors on your journey do not stop; they fight for you so as not to lose you.
THE BATTLE IS SPIRITUAL,
THAT IS WHY IT IS SO SUBTLE AND THE DEVIL ADVANCES WITHOUT BEING NOTICED.
Deepen prayer, be conscious of the need to remain united to My Son to overcome temptation. I protect you, along with My Legions we will crush satan and his legions.
A PURIFIED PEOPLE IS A VICTORIOUS PEOPLE,
WHO WALK TOWARDS THE ENCOUNTER WITH THEIR BELOVED.
DO NOT FEAR, THE TRINITARIAN WILL IS FULFILLED AND ASISTS ITS PEOPLE.
I bless you, keep the lamp lit.
I pilgrimage beside each one of you; I do not abandon you.
I bless you, I love you.
Mother Mary
HAIL MARY MOST PURE, CONCEIVED WITHOUT SIN.
HAIL MARY MOST PURE, CONCEIVED WITHOUT SIN. HAIL MARY MOST PURE, CONCEIVED WITHOUT SIN.