Sunday, July 22, 2012
Message from Our Lord Jesus Christ
To Her Beloved Daughter Luz De María.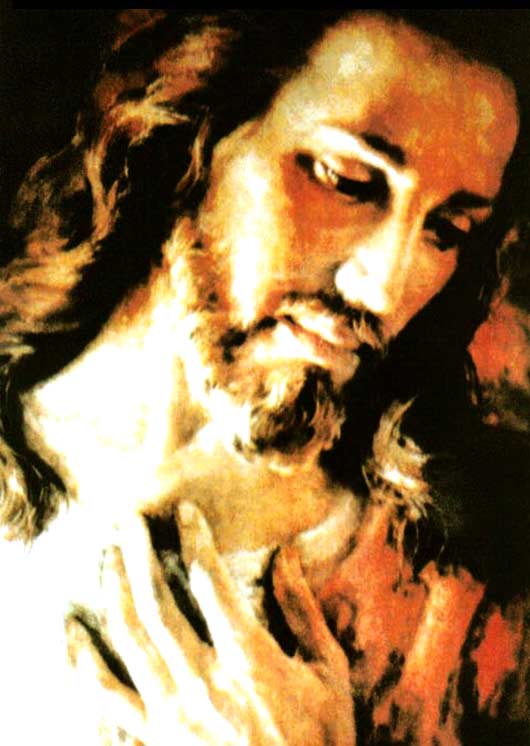 My beloved:
MY CROSS IS RAISED UP AS A SIGN FOR MY PEOPLE,
IT WILL BE SEEN BY ALL THE INHABITANTS OF THE EARTH.
I AM YOUR SAVIOR, YOUR KING, YOUR LORD.
Do not walk in fear, be people of faith, do not allow yourselves to be confused.
Evolution has lead humanity to RETROCEDE in what is spiritual and in this instant My children seek to fly without wings.
You ask yourselves about the severity of My calls, without seeing the urgency of My Love to rescue you before you refuse to see the Sun of My Love and the darkness seizes the men of little faith.
My Father called man to a change and man did not listen to His instruments: the Prophets. In this instant, this is what My Heart emanates for man: AN URGENT AND LOVING CALL.
My People must give witness for humanity: a witness of faith, of peace, of brotherhood, of authenticity, of wisdom. Do not wear yourselves out on what is temporary, do not give yourselves over to what is contrary to My Will, commit yourselves with true inner love to My Orders; they are those of My Mother: Help of humanity.
I order you to be a Holy People. My Mystical body must be holy. I did not reserve holiness for some, but for all. It is the true path, knowing that the path is joy not tears. Joy within the discouragements, setbacks, calamities, illnesses, sufferings, joy at being participants of an offering for the good of humanity.
My calls are for you to live in wisdom and to not be deaf or blind before the signs of this painful instant that humanity is living "now". This must not distance you from Me, but must make you come closer so that you allow Me to protect you. Know Me before you evict Me from your lives. I search for you through all the paths even though these are the most steep and narrow, I search for you with Divine Love.
My Spirit is the Strength of My People, of each human being.
Strength that unties the one enslaved by worldly vices.
Strength that encourages the one who lies on the ground without hope.
Strength for the one who cries out for salvation.
Strength that breaks the snares of evil and leads you to resist before the tentacles that tempt humanity continuously, preparing the way for the one who will come to deceive My children.
I INVITE YOU TO PREPARE YOURSELVES, TO LOVE ME ALIVE IN EACH ONE OF YOU… I AM NOT A GOD OF THE DEAD, BUT OF THE LIVING.
Beloved children, continuing to trust and nourishing yourselves from Me, leads you to see with clarity. Man has put himself at odds with Creation, he has hurt it and Creation moans. It's moaning leads man to pain, the Earth does not stop in its continuous shaking.
The air will vary its normal course and this will bring a marked and loud change of the seasons, before which man is not prepared.
The water has been contaminated, and will be again, physically causing havoc for man. Man is prey of his own technology, of his pride.
Pray, My children, pray for Australia.
Pray, children, pray for Chile.
Pray, children, pray for Mexico.
Pray, prayer is not empty, it carries petition, offering, praise, adoration, penance, and clamor.
Do not pray only with words but with each good act towards yourselves and your fellow men.
Pray turning to the call of evangelization of which all My children are participants.
I bless you.
Your Jesus
HAIL MARY MOST PURE, CONCEIVED WITHOUT SIN.
HAIL MARY MOST PURE, CONCEIVED WITHOUT SIN.
HAIL MARY MOST PURE, CONCEIVED WITHOUT SIN.