Saturday, July 28, 2012
Message from the Blessed Virgin Mary
To Her Beloved Daughter Luz De María. Given in Bogota, Colombia.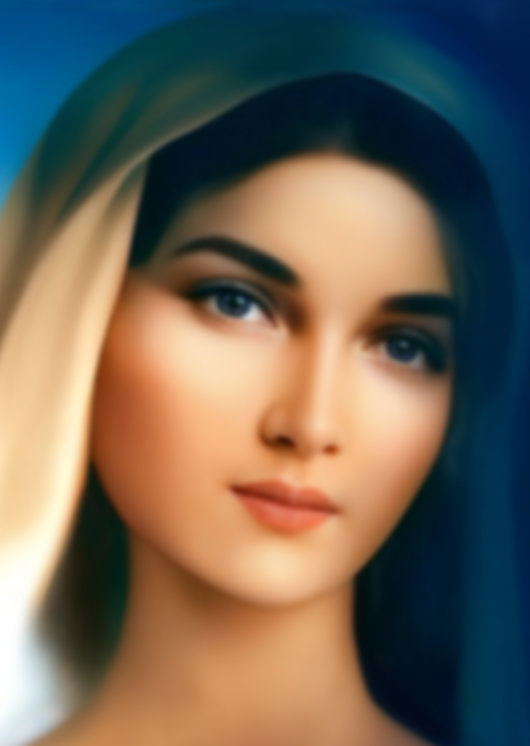 Beloved children of My Immaculate Heart:
MY MATERNAL LOVE LONGS FOR THE REST THAT MY CHILDREN OFFER ME WHEN THEY COME TO ADORE MY SON. I LONG TO FIND IT IN ALL HUMAN BEINGS.
Children, do not remain in darkness, open your mind analyze the accelerated path with which the current of what is worldly stuns you so as to distance you from the true path towards the taking of a conscience absolute and necessary for you to return to the Fold.
Do not continue to drift, make a firm decision, and convinced of My Son's Merciful Love, even so do not wait until the final instant to implore forgiveness.
THE CHANGE MUST BE MADE IN THIS INSTANT, before night falls and entirely overshadows the light of the moon and the stars do not twinkle in the firmament as a sign of what is ALREADY gestating under the protection of the forces of evil, which have seized what belongs to My Son's Church.
BE CONSCIOUS OF THE PURIFICATION THAT HAS ALREADY BEGUN ON THE EARTH, IN THE SEA, IN NATURE AND IN MAN.
Man has scorned the great Gift of Life and will provoke a bloody war. It will be a result of the desire for power over human beings, with the goal of subjugating and mentalizing them to a fictitious community life, which instead will be the establishment of the one who comes completely against My Son's children: the antichrist.
The above, is not an invention of the chosen ones, of those designated to share our Word; it is a reality that all of humanity will have to face and will suffer by giving their yes to evil and denying the ONLY AND TRUE GOD, WHO WAS, WHO IS AND WHO WILL BE FOREVER.
Each one of you, My children, is easy prey for evil if you continue without recognizing that you have allowed yourselves to be invaded by technological inventions to which you are addicted and have supplanted your true love as People of God.
UNTIL YOU FULLY UNDERSTAND THE VERY DECISIVE INSTANT IN WHICH YOU LIVE, YOU WILL NOT BE CONSISTENT BETWEEN WHAT YOU SAY AND WHAT YOU PRACTICE IN YOUR LIFE.
The pearl does not shine because it is a pearl but because of the decision to remain hidden within an oyster…., until it matures in what the Trinity desires.
YOU MUST NOT PROCLAIM YOURSELVES TO BE TRUE AND PERFECT, THIS IS A LACK OF HUMILITY, IT IS ANTI TESTIMONY AND MAKES OBVIOUS YOUR LACK OF CONVERSION.
The coming events will perplex the one who has the use of reason, and who has an upright conscience of this sense.
Do not fear.
Mother Mary
HAIL MARY MOST PURE, CONCEIVED WITHOUT SIN.
HAIL MARY MOST PURE, CONCEIVED WITHOUT SIN.
HAIL MARY MOST PURE, CONCEIVED WITHOUT SIN.