Sunday, July 29, 2012
Message from the Blessed Virgin Mary
To Her Beloved Daughter Luz De María. Given in Pereira, Colombia.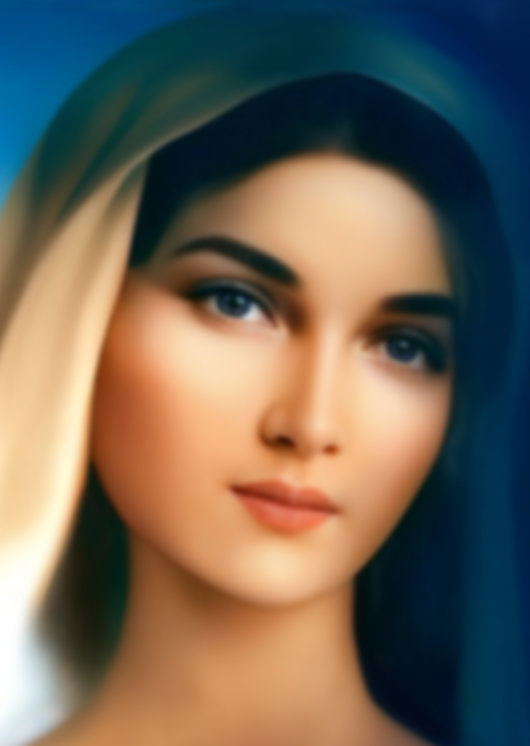 Beloved children of My Immaculate Heart:
I LOVE YOU. YOU ARE MY HEART, YOU ARE MY LOVE, YOU ARE THE REASON OF MY EXISTENCE FOR THE PEOPLE, YOU ARE THE REASON FOR MY CONSTANT COMING TO HUMANITY.
I pilgrimage from heart to heart, from land to land, from person to person seeking souls to present to My Son. Be aware of the great responsibility, that as followers of My Son, as lovers and true children of My Son each one of you has.
I CALL YOU AGAIN TO MAKE REPARATION for the offenses that humanity commits constantly against My Son's Heart, wounding Him. Make reparation, being true testimonies of the actions and the love of My Son. My Heart aches, it aches greatly seeing that the great quantity of My calls are despised.
AS MOTHER OF HUMANITY I DESCEND TO EACH HEART OFFERING YOU MY MATERNAL LOVE SO
THAT YOU ARE ABSOLUTELY AWARE OF THE REALITY IN WHICH HUMANITY HAS WRAPPED
ITSELF.
Be lights that illuminate this Earth invaded by darkness, be those souls that constantly pray before My Son, pray by loving your fellow man and being true children in "spirit and in truth."
Pain advances instant to instant over all the Earth and I invite you to be love, to be blessing on the Earth.
BELOVED CHILDREN, DO NOT FEAR. I, Your Mother, am with you but you must return to My Son, you must keep Him in your heart, you must love Him with your thoughts and mind and must offer Him that upright conscience that will make you walk on the correct path.
I invite you to offer your prayers and your sacrifices for the United States.
I invite you to pray and to make reparation for My beloved country of Colombia.
I invite you to offer your prayers for all those that are victims of terrorism and because of it are made to die abruptly.
Man's heart has allowed itself to be invaded by hate, you despise the Gift of life and the devil takes advantage of this human attitude to seize man's mind and lead him to commit these atrocious crimes.
You, children of My Immaculate Heart do not yield before temptations, remain beside Me at the foot of My Son's Cross so that nothing and no one separates you from Him.
The earth will shake again and My children will lament and weep.
How much it hurts Me that after this passes you return again to a life of sin!
How much indifference towards My Son, how much obliviousness towards My Son, how much repudiation towards My Son!
You will welcome evil, you will feel as if you live in a constant joy with the one who offers you whatever you desire, but then you will moan, you will moan and fall on your knees, after you have handed yourselves over to evil.
CHILDREN, YOU ABUSE OF MY SON'S MERCY. THIS IS THE INSTANT OF DECISION…, INSTANT OF "YES, I WANT TO BELONG TO JESUS CHRIST." THAT IS WHAT AS MOTHER I COME TO SOLICIT OF YOU:
A YES TO MY SON, A YES IN SPIRIT AND TRUTH.
I love you profoundly. My Love is attracted by those souls that love My Son and that love Me and this love it what subdues Me, that love attracts Me, and for that Love of a Mother do I come to you so that the coming events do not find you asleep or unprepared.
The Earth will change its geography and man will shake, and I, as Mother, will weep and My Heart will ache.
Children, in each instant exists the possibility of conversion to good behavior. I expect, as Mother, from each one of you, that you imitate the Good Thief, and in the final instant ask for mercy, forgiveness and that you say: "Jesus, remember me when you enter Paradise."
I love you.
Heed My calls.
Mother Mary
HAIL MARY MOST PURE, CONCEIVED WITHOUT SIN.
HAIL MARY MOST PURE, CONCEIVED WITHOUT SIN.
HAIL MARY MOST PURE, CONCEIVED WITHOUT SIN.