Friday, August 3, 2012
Confidences of the Holy Archangels
Given to Their Beloved Luz De María.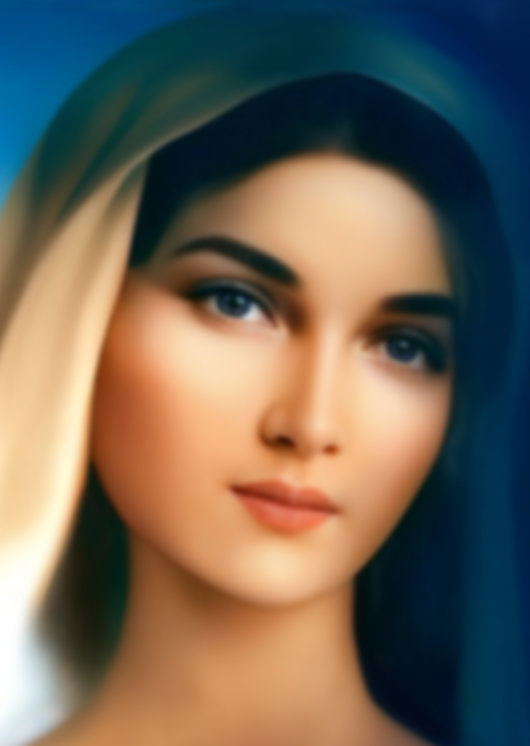 Beloved of Christ and of Our Heavenly Queen:
WE, YOUR BROTHERS AND SISTERS OF JOURNEY, YOUR HEAVENLY COMPANIONS, REMAIN GUARDING HUMANITY, WE REMAIN WITHIN THE REACH OF EACH ONE OF YOU.
ASK FOR OUR HELP AND WE WILL ASSIST YOU "IPSO FACTO".
Even so take into account that there are requirements without which our help to man is not of the same intensity … if man is not aware of his spiritual state and does not carry within himself the true and firm purpose to/of change.
Humanity is moving in the wrong direction; Christ's Commandment of Love is constantly betrayed.
We are delegates of the Father, the Son and the Holy Spirit to accompany you, protect you, illuminate you, defend you and so that in every instant you may be directed towards good. Rejecting us is a human freedom. We assist you with pleasure, love and joy.
Heaven's calls, filled with love for Humanity, are overshadowed by the minds, the thoughts and the hearts that are enslaved by evil, envy, hypocrisy, revenge and constant treachery of satan, who urges you to proceed outside of Christ's behavior, which is an essential requirement to enter the True Path that comes from Love, from which flows every act agreeable to Our Creator.
Every human being that remains within the Love of Christ, and does not refuse to be fruit of that Divine Love, is a torch that gives light in the midst of the darkness in which the souls distorted by human selfishness move, selfishness that does not accept the correction and the direction from on high.
The Holy Spirit, being the Giver of Gifs and Fountain of Wisdom for man, fights to renew those Preternatural Gifts with which man was filled as an Attribute of Paternal Love.
Our Heavenly Queen, Mediatrix of Graces, has guided you to remain within that circle of consciousness that tells man the good or the evil he does. You refuse to see and live reality so as to remain submerged in negative and haughty acts against Divinity.
How many think they live within Divine Love! And instead, arrogance flows with pride, fed by your ego.
YOU MUST DETACH FROM THE EGO SO THAT YOUR FACULTIES AND POWERS BE ELEVATED AND ARE PERFECTED BY CHRIST AND OUR QUEEN.
You move in a worldly hope, sunken in the ignorance of a mind poisoned by the ravages of the fantasy with which they have deceived you so as to induce you to fight one another.
We contemplate the indifference of the human being towards that which leads man to see the causes of bad behavior. The human being only accepts all that speaks to him or her of mercy.
We not only manifest to you Divine Mercy but we manifest to you the reality of a man enslaved to his senses and unreality.
WHO LIKE GOD, JUST AND MERCIFUL?
The waters of human folly move, and they stir the loveless wills, turning threatening for humanity.
Nature groans in the face of the egoism of some powerful people, hardened by the vengeful arm of the antichrist that emerged with the power man himself has given him, bringing humanity affliction by abundance.
The implantation of the chip is only the sign of the power that man has granted evil.
WE YOUR PROTECTORS, WILL COME FOR THE FAITHFUL, SHOWING YOU OUR FIDELITY TO CHRIST SO THAT YOU RESIST THE TRIALS OF THE PURIFICATION.
Faithful ones of Our King and Lord, of Our Heavenly Queen! And Mother of Humanity, DO NOT FEAR, DO NOT FEAR!
The Love of Christ for His Own has provided for you in nature, of the elements necessary so that His Faithful maintain health, being protected from illnesses and from what evil sends.
IF YOU REMAIN WILLING TO CHANGE AND WITH YOUR CONSCIENCE ON THE FULFILLMENT OF THE HEAVENLY ORDERS, YOU WILL SEE HELP DESCEND FROM THE FIRMAMENT.
We call you in the Name of Jesus Christ to pray for England.
Pray for Manhattan, it will suffer.
Pray for Italy, it will suffer.
Our beloved, do not decay in faith rather come to this call towards your disposition, towards becoming aware of this instant in which an agitated humanity moves without taking responsibility.
ALERT BELOVED, ALERT!
You who do remain faithful and receive this call with love, intercede for your brothers and sisters, do not omit charity.
DO NOT FEAR, WE, YOUR ROAD COMPANIONS, WE REMAIN WILLING IN THE SUPREME WILL TO COME TO THE HELP OF THE CHOSEN ONES.
We will descend with power, the power received from Christ and Our Supreme Queen, preparing the way for Christ to return in glory and majesty.
Man has not been created to self-destruct. If he persists out of free will, we will rescue the innocents, we will come with the splendor of Christ for those who believe. And those of hardened heart and obstinate minds will groan before the scourge of the iniquity of satan's son.
Man's mind is not able to encompass how much the son of evil will produce. Allow us to expand and infuse in each one of you the love of Christ and Our Beloved Queen.
BROTHERS AND SISTERS, EXPAND YOUR MIND AND HEART.
DO NOT CONTINUE TO LIVE IN THE NARROWNESS OF THE HUMAN MIND.
Your brothers,
The Holy Archangels
HAIL MARY MOST PURE, CONCEIVED WITHOUT SIN.
HAIL MARY MOST PURE, CONCEIVED WITHOUT SIN. HAIL MARY MOST PURE, CONCEIVED WITHOUT SIN.