Wednesday, August 22, 2012
Message from the Blessed Virgin Mary
To Her Beloved Daughter Luz De María.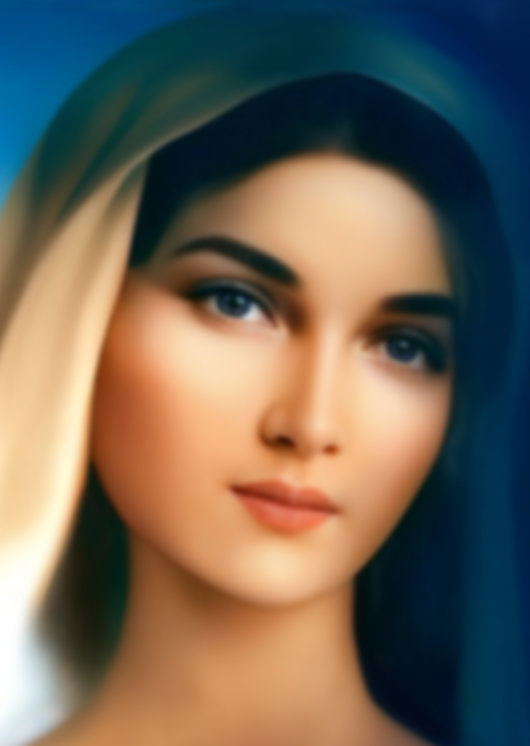 Beloved children:
I INVITE YOU TO TAKE MY CALLS SERIOUSLY, VALUING THE WORD I OFFER YOU.
EACH CALL CONTAINS A GREAT LESSON FOR EACH ONE OF YOU IN PARTICULAR, A LESSON OF DIVINE LOVE.
So many millions of human beings!… and within all, it is possible for you to treasure this Word, not so that you forget about it, but so that you make it life, treasure it, be certain of it and thus, and only thus you then share it, convinced of the truth that It contains.
Children, you are privileged…, but more is asked of those who are privileged: "of whom much is given, much is required." Luke 12,48
Yes, children, I ask you to abandon egoisms, pleasing that ego that is so human that grows larger and creates deep roots causing the human being to be immovable, if his or her environment does not adapt to his or her convenience, he or she can even place himself or herself before the Divine Word.
Beloved, nature remains expectant and willing to embrace man so that he does not continue to fall into the abyss. Before so much human refusal, the sun moved, within itself to act over man briefly. The technological setback, unimaginable for man, will cause him to once again use rudimentary instruments.
Beloved, do not refuse reality, it remains before you. Man's dependence and worship of that which is materialistic, towards money, is leading you to chaos, to feel like failures, so much that you detach yourselves from the gift of life upon finding yourselves economically fallen and devastated. Humankind knows other gods that have invaded its existence, in which you have placed your faith and life.
Abomination, ingratitude, injustice, rises with strength, before those who have aborted My Son from their being.
The climatic changes are accelerating worldwide, before man's refusal to change.
YOU WHO BELIEVE IN THE DIVINE WORD, YOU WHO LOVE MY SON, YOU WHO ARE CHRISTIANS,
DO NOT SUCCUMB IN THE FACE OF THE TRIALS; WHOEVER KEEPS THE FAITH, ATTRACTS BLESSING.
Children:
My Legions approach you to move you to reflection, to protect you from man himself, whom, in his desperation feels like a failure and without hope.
Beloved children, pray for the United States, it will suffer.
Pray for Israel, it will suffer.
Pray for Mexico, it will lament.
Do not forget Japan in your prayers.
Children, My Immaculate Heart will triumph, after humanity is purified.
MY SON'S SECOND COMING WILL BE WITH POWER AND GLORY, IN MAJESTY.
MY SON'S SECOND COMING WILL BE ANNOUNCED BY HIS HEAVENLY MILITIAS THAT WILL SHAKE ALL THAT EXISTS, BEFORE THE KING OF GLORY.
MY SON'S SECOND COMING, WILL NOT BE ALONE BUT IN THE MIDST OF HIS LEGIONS, WITH THE PORTENT OF HE WHO IS KING.
HE WILL COME FOR HIS OWN, HIS FAITHFUL, THOSE WHO DO NOT FALTER BEFORE THE ATTACKS.
Beloved children:
THE FAITHFUL WILL SEE THE TRIUMPH OF THEIR SACRIFICE,
THEY WILL BE CROWNED WITH LAURELS AND WITH ETERNAL LIFE.
I keep you in My Heart.
Mother Mary
HAIL MARY MOST PURE, CONCEIVED WITHOUT SIN.
HAIL MARY MOST PURE, CONCEIVED WITHOUT SIN.
HAIL MARY MOST PURE, CONCEIVED WITHOUT SIN.