Sunday, August 26, 2012
Confidences of the Holy Archangels
Given to Their Beloved Luz De María.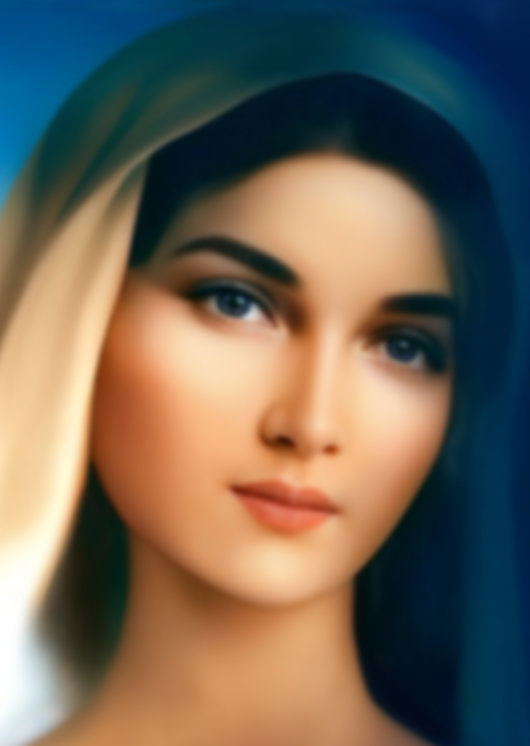 Beloved of Christ and of Our Heavenly Queen:
THE SIGNS THAT REMAIN IN A CONSTANT COMING AND GOING IN NATURE, IN THE COSMOS, IN ALL THAT SURROUNDS MAN AND WITHIN MAN HIMSELF, ARE NOT ORDINARY SIGNS.
THEREFORE THESE ARE THE INSTANTS OF DISCERNMENT.
The blessing of Revelation reaches you, not only of Our King, Jesus Christ, but of Our Queen and Mother of all Creation. She, Our Queen, does not stop with the Revelations, She gives them so that you prepare. Therefore, what She has announced to humanity will be fulfilled.
EVERYTHING WAS SUBJECT TO HUMAN BEHAVIOR… HOWEVER, THE EVIL ACTS THAT MAN CONTINUES TO CARRY OUT HAVE MADE THE DIVINE ARM COME DOWN.
How many signs increase in Heaven and on earth leading to human confusion! All want to live reality in their own way.
How many warnings before so much refusal of a generation that has eyes and does not see, ears and does not hear not embracing the change of its "ego" and not accepting that within that Divine Plan Christ himself will examine it in the GREAT WARNING!
IN THIS INSTANT, HUMANITY ITSELF REFUSES ITS OWN SALVATION. THIS MOTIVATED THE LAUNCH OF THE PLAN OF SALVATION, PRODUCING THE GREAT WARNING AS A RESULT.
We, your Companions and Protectors, are not recognized by man. We are remembered only when necessity warrants it and when man, seeing himself to be limited, knows that he needs greater intervention.
WE ARE FAITHFUL TO DIVINITY, AND AMONG OTHER THINGS WE HAVE BEEN CONFERRED THE PROTECTION OF THIS HUMANITY, THAT DOES NOT ENJOY DIVINE LIGHT, IT ONLY ABUSES OF TOLERANCE AND OF CHRIST'S LOVE.
We are beings of peace, of love, of goodness, of sensitivity, so much that even though we are rejected and unloved, we continue our entrustment. Man needs to be guided, because events are coming that will test faith and will make the hearts shake through injustice, impiety and the absence of Love on the part of the spawn of evil.
The clock spins quickly, so much that it is not time that governs, rather you live in the not time, which nears the sun, which will be dark and the moon opaque. You already know of this instant and have ignored it as other generations have done:
- Unconsciousness has overcome reality,
- What is worldly has overcome obedience,
- What is superfluous is overcoming the human heart
- And immorality and contempt reign on Earth, allowing the satanic forces to act as they please, embedding themselves in the conscience of God's children so that they hate God.
Demons no longer prowl but take control of those that live without God and that act according to the flow of those who have taken the reigns of the world and undermine man's conscience and unconscious with various imperceptible techniques. This is done with the aim of utilizing and controlling humanity so that it does not reason, even if it does suffer the consequences of wrong actions.
The decadence of this generation that despises life, has led it to sink in a level of torpidness such that it does not realized that the earth is in imminent danger due to the existence of nuclear energy plants. Man is aware that with this, he exposes humanity as a whole to the most atrocious sufferings.
You await the antichrist? No, beloved of ours, ALREADY followers of the antichrist exist, not making the arrival of evil's spawn necessary for you to suffer in the flesh the very grave consequences of this energy used irresponsibly, of the disrespect to the living God, of the baseness into which the human being has fallen and of the evil that has taken control of so many souls, so much evil that Creation itself is astonished. Envy is Lucifer's creation and it reigns in people.
You have refused God and do not know that the thoughts and vibrations of each one of you do not stay within your being, but expand and produce a chain of energy that turns against you. Human acts do not happen and disappear; the consequences of these accumulate negativity, which quickly returns to pour itself upon the earth. The lament does not wait, it has returned.
THE SIGNS WILL NOT STOP, THE FIRMAMENT IS A FAITHFUL WITNESS OF THIS, WE ALERT YOU AND ENCOURAGE YOU TO DO GOOD, THE REST IS IN YOUR HANDS.
You await the Apocalyptic times, look around you carefully … Paths of pain await this generation that has come to usurp God's power and it will suffer the consequences of this gesture.
Pray, beloved, pray for Argentina.
Pray for Iceland.
Pray for Japan.
Heed our warnings, remain attached to nature's benefits to mitigate illnesses. DO NOT GET THE MICROCHIP, for it is the beginning of the human overdevelopment, through which man is left in the hands of the controllers, who will indicate and obligate you to do things never thought of before. This microchip is man's permission for the spawn of satan to be lord over man.
Thus it is written: from the Blue Mantle that covers the earth the protectors of the human race will come, as in the past. Do not reject us more.
HEAVEN ANNOUNCES SO THAT MORE SOULS ARE NOT LOST.
BE FULFILLERS OF THE TRINITARIAN WILL.
In Christ and our common Queen.
Your brothers of journey,
The Holy Archangels
HAIL MARY MOST PURE, CONCEIVED WITHOUT SIN.
HAIL MARY MOST PURE, CONCEIVED WITHOUT SIN.
HAIL MARY MOST PURE, CONCEIVED WITHOUT SIN.