Wednesday, September 12, 2012
Message from Our Lord Jesus Christ
To His Beloved Daughter Luz De María. Given in Spain.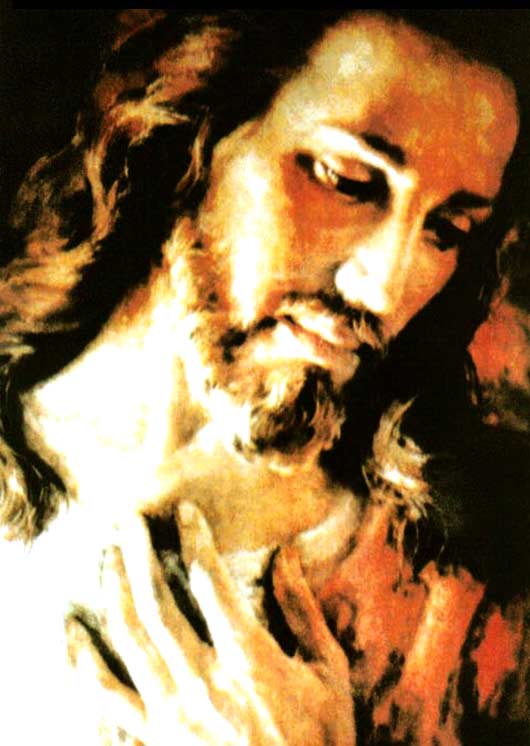 My People, My beloved People:
I bless you.
AS THE SUN GIVES LIGHT TO ALL, SO MY LOVE IS FOR ALL.
I MAINTAIN IT BEFORE EACH ONE OF YOU WITHOUT LOOKING AT HOW MUCH YOU GIVE ME, BECAUSE MY LOVE IS GREATER FOR THOSE WHO NEED ME MORE.
My Cross was penetrated by the sin of all generations; because of that it was heavier and continues to be so.
MY MERCY IS NO LONGER CALLED UPON NOR REQUIRED BY MAN.
I am despised, defiled, expelled from My Kingdom and taken out from souls. You have placed Me outside of Creation, you have trampled Creation and now in this instant, man will trample himself.
Misfortune approaches; in an instant, in the blink of an eye, man will suffer in such a way, that having not known Me, he will not know how to invoke Me since he does not love Me. You will accept the one that will come to take My Name, to falsely take My Kingdom. And since man does not recognize Me and does not love Me, he will find in that impostor what is necessary to continue to survive. Behold the sorrows so great that you bring upon yourselves.
How much you repair!…
Do you make reparation from the heart?
How many prayers you say!…
Are you aware of those prayers?
How you claim to love Me!…
Do you love Me sincerely?
How you claim to fight for My Kingdom!…
Do you truly fight or is it a feeble appearance?
WHOEVER FOLLOWS ME, TAKES UP HIS CROSS, BUT NOT THE ONE THAT IS LEAST HEAVY,
RATHER THE CROSS THAT I GIVE HIM TO CARRY
BECAUSE THOSE WHO ARE MINE FOLLOW ME CONTINUOUSLY,
SACRIFICING THEMSELVES AS I SACRIFICED MYSELF FOR ALL OF HUMANITY.
Only thus and solely thus, will you be true; otherwise, you will be one more, mediocre in the midst of this world that is unjust, unclean, saturated by sin…
Pray, pray for Japan, it will suffer.
Pray for El Salvador, it will suffer.
Pray for the United States. How much pain it is piling up for itself!
Beloved:
My Love and My Mercy remain open, attentive to the call of those who are Mine; only that a call is not enough:
† I NEED YOUR FIDELITY AND THE DEMONSTRATION OF THAT LOVE,
† I NEED YOU TO PROVE YOUR FAITH IN ME,
† SINCE THIS INSTANT IS NOT FOR THOSE WHO ARE LUKEWARM, BUT FOR THE TRUE CHILDREN WHO LOVE ME AND ARE WILLING TO OVERCOME THEIR HUMAN SELFISHNESS TO LOVE ME ABOVE ALL THAT SURROUNDS YOU.
Even so, I love you. This human race is Mine and I love you. It is mine because I do not reject anyone.
MY PROTECTION REMAINS UPON YOU.
WHOEVER IS FAITHFUL DOES NOT FEAR BECAUSE HE OR SHE IS CONSCIOUS OF MY PROTECTION.
Your Jesus
HAIL MARY MOST PURE, CONCEIVED WITHOUT SIN.
HAIL MARY MOST PURE, CONCEIVED WITHOUT SIN. HAIL MARY MOST PURE, CONCEIVED WITHOUT SIN.