Sunday, October 7, 2012
Message from the Blessed Virgin Mary
To Her Beloved Daughter Luz De María. Feast of Our Lady of the Rosary.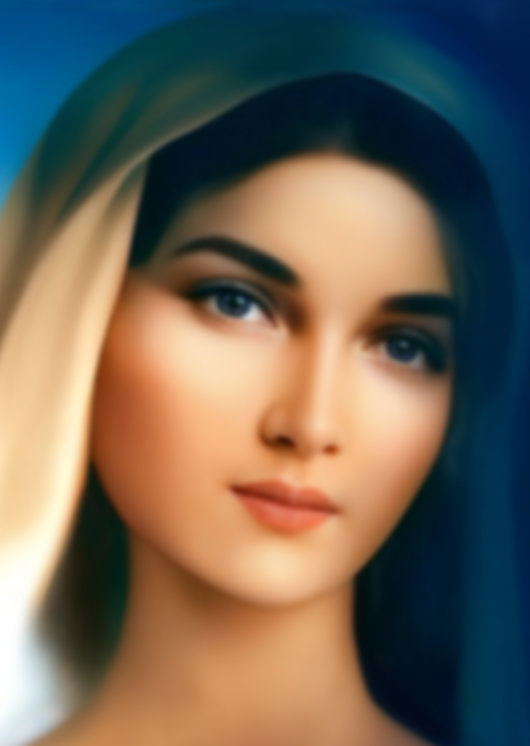 Beloved children of My Immaculate Heart:
I BLESS YOU WITH MY LOVE, I BLESS YOU WITH MY PURITY, I POUR IT OVER ALL OF HUMANITY.
I am Mother of those who love Me and also of those who offend Me.
YOUR BECOMING AWARE IS VERY IMPORTANT
AND THAT YOU BE WILLING TO UNITE WITH THOSE WHO FIGHT FOR A HUMANITY THAT IS DIFFERENT,
WITH TRUE LOVE FOR MY SON, WITHOUT FIGHTING FOR THE FIRST PLACES.
As the events announced by Me approach, man will lose his reason, seeing himself as God and sponsoring the unimaginable control of the antichrist over all My children.
Beloved, do not allow yourselves to turning in one more of those who wander through life, without being willing to stop along the way, ignoring My Calls.
The instant in which humanity will suffer and weep approaches; do not look at the events from far away, be in solidary and fraternal.
Beloved, walk without stopping, My Marian Army, with Divine Love, will rise and after the test will be renewed, guided on the right path and nourished by My Son, in a time that will come, so that the Faithful People be raised with the rays of the Sun of Divine Love.
MY HEART HOLDS ALL THOSE WHO CALL ME.
I bless in a special way those that receive these Calls with good disposition. I intercede for those who see these Calls desiring to find darkness, since darkness will never overcome My Son's Light.
I love you.
Mother Mary.
HAIL MARY MOST PURE, CONCEIVED WITHOUT SIN.
HAIL MARY MOST PURE, CONCEIVED WITHOUT SIN. HAIL MARY MOST PURE, CONCEIVED WITHOUT SIN.