Wednesday, October 10, 2012
Message from the Blessed Virgin Mary
To Her Beloved Daughter Luz De María.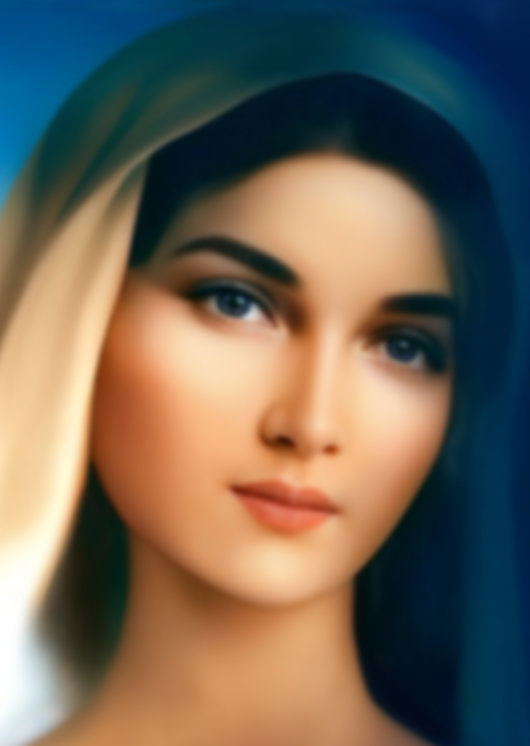 Beloved children of My Immaculate Heart:
IN HUMANITY'S SLOW MOVEMENT ON THE PATH OF THE SPIRIT… AS A MOTHER I INTERCEDE FOR EACH ONE OF YOU.
I URGE YOU TO FULFILL MY SON'S CALLS AND MY CALLS,
SO THAT YOU DO NOT FALL PREY TO THE ATTACKS OF EVIL.
When My Son was sent to Earth, He did not contain His Love for all creation, He preached the Universal Law of Love and in this instant this Law is not understood by man, who submerges himself in his own selfishness.
AN IMPLACABLE DETRACTOR ACTS IN MAN: HUMAN EGOISM.
The person, unaware of the repercussion of his or her actions, increases evil towards his or her neighbors and towards all of creation, forgetting the "Mystery of Trinitarian Love"[3] of which he or she should be paying attention. Man must direct his thoughts towards He who is Infinite Purity: My Son.
EVERYONE MUST COLLABORATE ON THE STRUCTURING OF THE KINGDOM. Being Temple of the Divine Spirit and despising it, man himself refuses, out of free will, to be receptor and giver of Divine Graces.
In this present act in which mankind has declined, not only participating in the evil that takes place, but allowing everything to go unnoticed without reacting before injustice, MANKIND PLACES ON ITS SOUL LIVING MORE THAN PASSIVELY, INDIFFERENT TO THE CAUSES AND EFFECTS BORN FROM ILL-USED HUMAN WILL.
THE AWAKENING TO WHICH I CALL YOU IS THE ACTION TOWARDS THE GOOD OF YOUR NEIGHBORS AND OF ALL OF CREATION SO THAT PEACE FILLS YOUR BEING.
The harmful currents, toxic, catastrophic and poisonous of this instant, degenerate the human being's spiritual self, immobilizing it's desire to construct good.
Beloved, evil has reached and will achieve even more, even the unthinkable… My children will have to suffer in order to be aware of this diabolic reality that the devil makes grow constantly to destroy man himself.
My beloved:
Pray for Australia.
Pray for the Middle East, it will suffer greatly.
Pray for Mexico, it will weep.
YOU IGNORE MY CALLS, ALTER THE TRUTH AND SOME OF THE CHOSEN FEAR PROCLAIMING THE TRUTH OF WHAT I REVEAL TO YOU.
Children, you do not walk correctly, you come to receive My Son improperly dressed and some with a conscience stained by continuous sin.
Violence increases like a plague, like the plague which advances and of which I had previously warned you. You do not recognize Creation's signs, or the signs of man's wickedness, until these come upon you, without warning.
The earth awakens because of the roar of some volcanoes as it shakes.
MAN HAS NO COMPASSION BEFORE HUMAN SUFFERING, HE IS INDIFFERENT TOWARDS IT, AND IN THIS INSTANT INDIFFERENCE IS AS DANGEROUS AS NUCLEAR ENERGY.
Children, live in the continuous practice of the Divine Teachings. Be lovers of the Father's Glory.
I bless you, I bless you.
Mother Mary.
HAIL MARY MOST PURE, CONCEIVED WITHOUT SIN.
HAIL MARY MOST PURE, CONCEIVED WITHOUT SIN.
HAIL MARY MOST PURE, CONCEIVED WITHOUT SIN.