Sunday, October 21, 2012
Message from Our Lord Jesus Christ
To His Beloved Daughter Luz De María. Given in Urugay.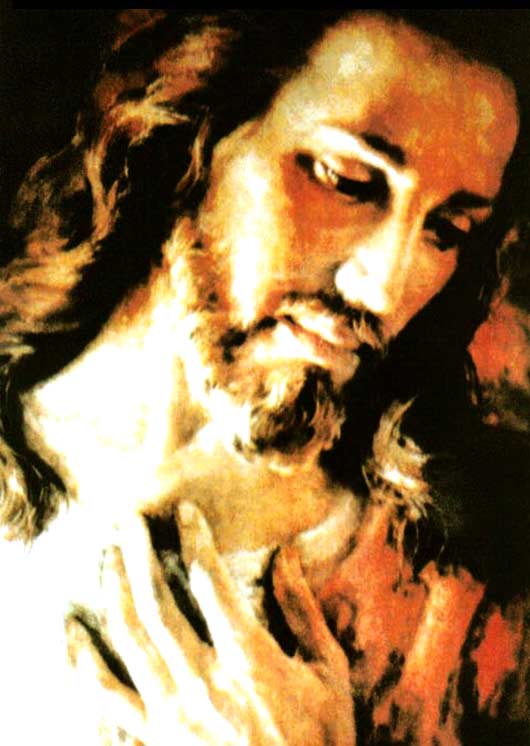 Beloved children:
MY CREATION IS A SIGN OF LOVE. EACH CREATED THING MAINTAINS ITS PURPOSE.
The Heavens and the Universe shelter My children and all that has been created: night is necessary, the stars are necessary, the sun gives light to all that exists, emanating My Love printed in them for the good of men.
What has man given to My Creation? Destruction of what is for human benefit, forgetting the main purpose of the resources with which I gifted you.
IN THIS INSTANT, BECAUSE MAN HAS EXCEEDED NATURE'S LIMITS, NATURE ASKS MAN FOR WHAT SHE MISSES AND WHAT WAS USURPED.
In this instant, man devours himself, the spiritual person is seen as strange, since the world does not recognize its God. My love is infinite, so much so that I alert you so that you return to Me asking wholeheartedly for My Mercy, with a clean conscience and a contrite heart.
Beloved children, if your gaze is pure, your heart is pure, your word is pure, your behavior and acts are pure, since you will have the due disposition and the due desires to share the blessing that comes from My House.
In this instant, those who serve My Church must possess a generous and humble spirit, those who serve My People must possess a generous and humble spirit, and so on. The one who wants to be great, let him make himself the smallest and the servant of all.
MY LOVE IS A SUN, A STAR, WATER, EARTH, FOOD; WHOEVER LOVES ME, KNOWS ME AND
RECOGNIZES A GOD THAT IS POWERFUL AND UNLIMITED, LORD OF ALL THAT EXISTS
AND EVEN THOUGH HE POSSESSES LOVE, HE ALSO POSSESSES RIGOR FOR HIS PEOPLE.
It must be Myself that remembers it before those who drag humanity to the licentiousness that has drowned it in the abyss of the abuse of My Mercy: you will see yourselves, each one before his or her conscience, this will be My Great Act of Mercy[4] in which everyone will see himself or herself.
Children, the intrigues for power of the nations will be the cause of pain for them. They have taken men as gods and these men will lead them to suffer without measure. Humanity's evolution is its growth in regression.
How you have injured and continue to injure My Heart with abortion! You have injured Me with the immorality of the present-day fashions.
Children:
YOU CONTINUE TO INJURE ME BECAUSE YOU DO NOT KNOW ME!
The bowels of the Earth shake before a prideful man, and man will suffer the consequences.
Pray for England.
Pray for Spain.
My Archangels look upon you with sorrow and remember how in the past they have called you to change and you have not been respectful nor attentive to those calls.
CHILDREN DO NOT REMAIN UNWORRIED, IGNORING MY CALLS.
Your conscience must unify and tune in to My House, thus will you act within what is good.
My Peace be with you.
Your Jesus.
HAIL MARY MOST PURE, CONCEIVED WITHOUT SIN.
HAIL MARY MOST PURE, CONCEIVED WITHOUT SIN. HAIL MARY MOST PURE, CONCEIVED WITHOUT SIN.