Wednesday, October 24, 2012
Confidences of the Holy Archangels
Given to Their Beloved Luz De María. in Argentina.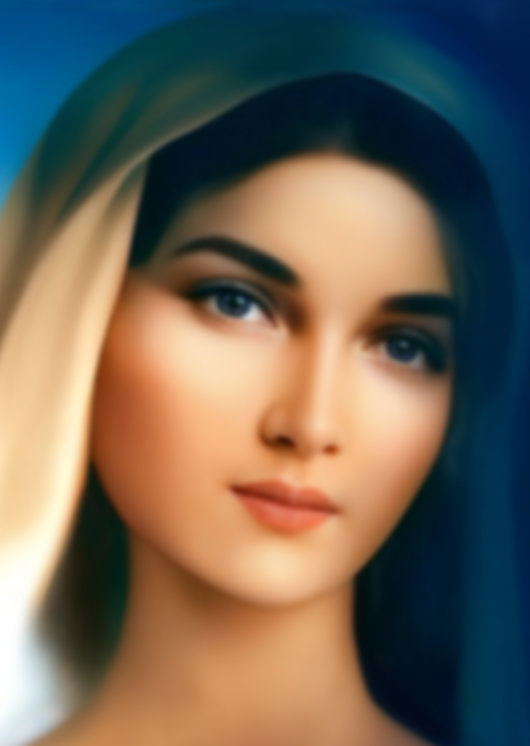 Beloved:
THE GIFT OF LIFE IS A PROFOUND GIFT OF LOVE
THAT MAN HAS RECEIVED AS AN INESTIMABLE TREASURE…
… not so that he gets caught up in vain attitudes like those who ramble dragging their state of agony through life.
Man survives, he does not live, he emanates a rankness from all the negativity he absorbs from the collective of humanity.
Man walks bitter paths without understanding the true meaning of life…, and then he self-destructs without contemplation, carrying in his thoughts elements that are incompatible with Christ and with the Mother of humanity.
The enemy of souls is very astute and has seized a great part of humanity, assembling and using the human mind for his service and his ends.
WE HAVE ALWAYS REMAINED AT YOUR SIDE, WE HAVE PARTICIPATED IN SALVATION HISTORY AND WILL COME TO HELP YOU WHEN THE SUN NO LONGER SHINES.
Then your astonishment will be complete at not having believed in our existence, which has been for the good of humanity.
Christ Our King and Lord receives our adoration in reparation for human indifference…
Our Queen and Sovereign is praised by us in reparation for all the offenses that mankind utters against Her Purity…
HUMAN BEINGS, YOU DO NOT ENDEAVOR; THE DESIRE TO SEEK WHAT IS SPIRITUAL IS NOT BORN IN YOU… WHICH EXISTS HIDDEN INSIDE EACH ONE OF YOU.
You have lost the sense of life in your hasty walking in which you move. You must appear before Christ and before this, each one will be his or her own judge[5].
The Sacrosanct Trinity worthy of adoration has always shown Mercy for humanity. And it is not directly Divine Punishment that will make you suffer, but your constant denial of the good.
Human obstinacy knows no limits and repeats its erroneous behavior as in the time of Noah, as in the time of Sodom and Gomorrah, because man has no conscience of the evil he creates for himself.
You are Temples of the Holy Spirit, empty temples, decadent, neglected, desecrated and adulterated.
MEN OF LITTLE FAITH, RETURN QUICKLY TO CHRIST!
THE QUEEN AND MOTHER WAITS FOR YOU AND INTERCEDES FOR EACH ONE OF YOU INSTANT TO INSTANT.
Beloved:
DO NOT TURN AWAY FROM PRAYER
AND FROM CONSTANTLY REMAINING IN THE PRACTICE OF THE DIVINE COMMANDMENTS.
Do not be prey to temptations. The malignant one places them before you so that you stumble and fall. But do not forget that we guard the faithful of heart and of a generous spirit.
Pray for Chile.
Pray for Central America.
Pray for the United States.
Pray for Pakistan.
LOVE CONQUERS EVERY FEELING IN MAN.
Christ's Peace be in you. We protect you.
We are your brothers, Messengers and Servants of Christ.
St. Michael the Archangel, St. Gabriel the Archangel and St. Raphael the Archangel.
HAIL MARY MOST PURE, CONCEIVED WITHOUT SIN.
HAIL MARY MOST PURE, CONCEIVED WITHOUT SIN. HAIL MARY MOST PURE, CONCEIVED WITHOUT SIN.