Wednesday, November 7, 2012
Message from the Blessed Virgin Mary
To Her Beloved Daughter Luz De María.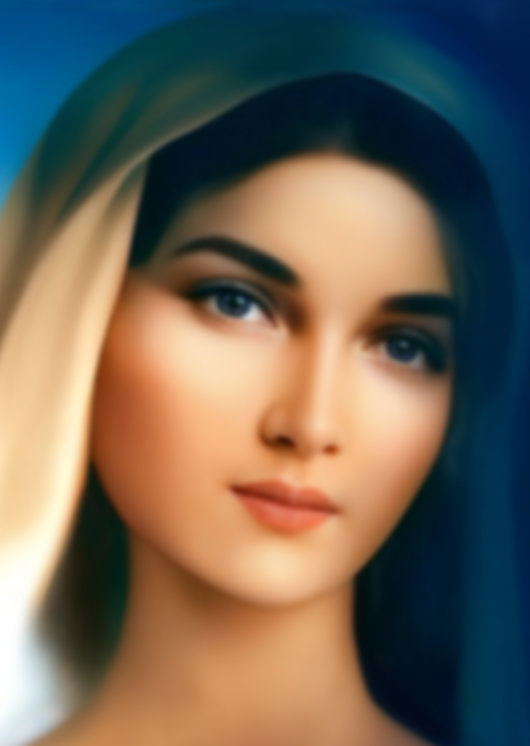 Beloved children of My Immaculate Heart:
I BLESS YOU, MY MANTLE IS THE SHEILD OF PROTECTION, THE ARMOR THAT I PLACE BEFORE MY
FAITHFUL SO THAT EVIL DOES NOT TOUCH THEM BEYOND WHAT THE TRINITARIAN WILL PERMITS.
My Mantle is part of Me, and with It, I not only cover and protect, but I spread wisdom and humility for man. My Mantle is not an ornament, it is blessing for My Son's People. It is a teaching for you so that you open your mind, your thoughts, your heart and remain united, fused with My Son into one. My Mantle covers My Being like a sign so that you prevent being invaded by false doctrines. Do not turn away from My Son in the Eucharist; denying yourselves silent spaces, not praying, refusing to live and become aware of the reality of this instant, all of this is a mistake that leads you away from My Son, it is a manipulation of the malignant one.
The devil acts in various ways in man, and in this instant the battle is spiritual and you are tried, since those who are lukewarm do not resist nor they will resist the trials.
There are many human beings who walk throughout the earth with masks of sanctity, leading My Children astray and inculcating irreverence towards the Most Holy Presence of My Son, not only in the Eucharist but in each one of you.
CHILDREN, BE STRONG AND PENETRATE THE SACRED SCRIPTURE.
Purity and holiness are not reserved only for the religious but for every human being, just as Spiritual Love is for everyone. Each one of you is a living Temple of the Holy Spirit, the stones with which temples have been built do not speak, you who trust in Me as Mother, be testimonial Temples of the One who is "THE WAY, THE TRUTH AND THE LIFE."
Beloved, pray for Finland, it will suffer.
Pray for Panama, it will suffer.
Pray for Italy, it will lament.
CHILDREN, THE SHAKING OF THE EARTH WILL NOT STOP, JUST AS SIN DOES NOT STOP.
Masonry abounds within the Church; it buries its roots in the most grave evil, lie and darkness, passing them off as kindness and goodness.
Masonry is a serpent laying in wait, making the world believe that it is all love, and on the contrary, it destroys the true Church and the communion of souls; it is aggressive and imposing, being totally opposed to My Son's Church.
Just as with masonry, My children remain negligent before the foreign forces that invade them. In the same way, being alerted of the advances of nuclear energy, man continues to be passive, without that spirit that leads him to raise his voice before that which separates him from salvation and before that which threatens existence on the Earth.
Do not continue before your brothers and sisters without defining yourselves, even if you are the target of severe criticisms and, reveal to your brothers and sisters: "I BELIEVE IN JESUS CHRIST AND IN HIS MOTHER; I AM NOT OF THE WORLD, I AM OF CHRIST." How you will console the Sacred Hearts thus!
I bless you,
Mother Mary.
HAIL MARY MOST PURE, CONCEIVED WITHOUT SIN.
HAIL MARY MOST PURE, CONCEIVED WITHOUT SIN.
HAIL MARY MOST PURE, CONCEIVED WITHOUT SIN.