Monday, November 26, 2012
Message from the Blessed Virgin Mary
To Her Beloved Daughter Luz De María. Given in Asuncion, Paraguay.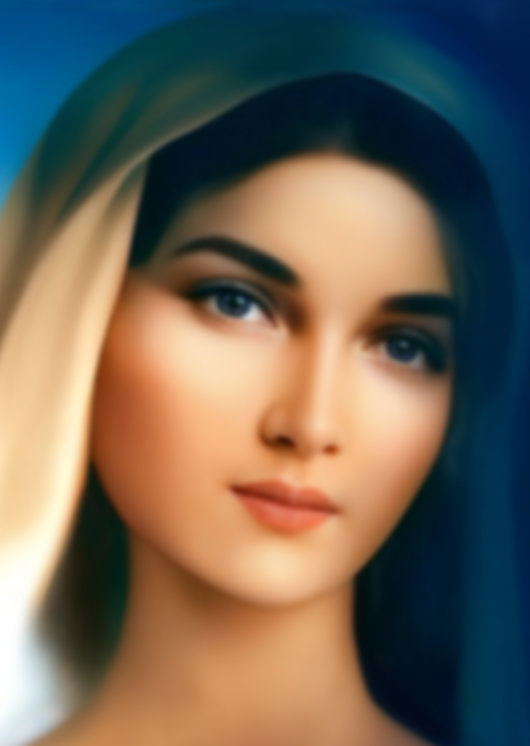 Beloved children of My Immaculate Heart:
I BLESS WHAT THE FATHER HAS CREATED FOR THE BLESSING OF MAN.
I BLESS THE BEING OF EACH ONE OF YOU, MY BELOVED.
It is not with ill-used human strength that man will be able to dominate the world…
The instant arrives in which the Nations will suffer, tormented by the dominion of weapons of mass destruction that some Nations possess. In the end, Nations that do not possess resources to feed their populations will own nuclear arms, acquired upon the hunger of their people.
THE MAN WHO PROCLAIMS THAT MY SON IS HIS LORD WILL BE PERSECUTED. HUMAN FOOLISHNESS WILL HAVE EXTERMINATED THE WORD "GOD" FROM ITS LIFE AND FROM ITS AMBIT.
The one who loves Truth will be feared and hence persecuted, not only by some of his or her brothers and sisters but by Hierarchies, Institutions and rulers.
Children:
PRAY ACTIVELY. It is like the athlete that wants to triumph and with only meters left feels himself or herself falters, but inside he or she knows the truth of his or her training, of his or her commitment and of his or her courage for that great instant. YOU AS WELL, MY BELOVED.
YOU ARE ON THE WAY TO THE END OF THIS GENERATION, NOT TO THE END TIMES.
My beloved, at this end of this Era, man will have gestated for himself his own purification to continue like a renewed creature, of highly tested Faith.
MY SON RETURNS TO SEPARATE THE WHEAT FROM THE WEEDS…, HE RETURNS TO GATHER WHAT IS TRUTH.
My beloved, not even man's body will be able to bear the wickedness that comes from himself. From that, unknown illnesses take their step devastating every human being.
Man's sword is ready to devastate and MY HAND IS READY TO UNFOLD AN INSTANT OF LOVE, MAINTAINING MY SON'S MERCY TOWARDS HUMANKIND. NOT BECAUSE IT DESERVES IT, BUT BECAUSE OF MY MATERNAL LOVE.
Winds of war rise and not even man looks at himself or at the innocents he has beside him.
THE SIGNS DO NOT CEASE…
AND MY WORD WILL NOT BE SILENCED UNTIL SATAN'S HEAD IS CRUSHED BY ME.
Man's conscience leads him to formulate intentions that will later not be carried out, and man himself will believe them, failing in this way and not bearing fruit.
You, My faithful:
DO NOT STOP BECAUSE I LOOK AHEAD OF YOU.
DO NOT RETREAT, REMAIN IN THAT FIRST LINE OF THOSE WHO DO NOT HIDE THEIR FACE BEFORE THE ENEMY.
Pray, My beloved, for England.
Pray for the United States.
Pray for Mexico.
DO NOT RETREAT, WHOEVER RETREATS IS NOT TRUE.
Do not look in time for what is written by man.
I love you.
Mother Mary.
HAIL MARY MOST PURE, CONCEIVED WITHOUT SIN.
HAIL MARY MOST PURE, CONCEIVED WITHOUT SIN.
HAIL MARY MOST PURE, CONCEIVED WITHOUT SIN.