Wednesday, November 28, 2012
Message from Our Lord Jesus Christ
To His Beloved Daughter Luz De María. Given in Argentina.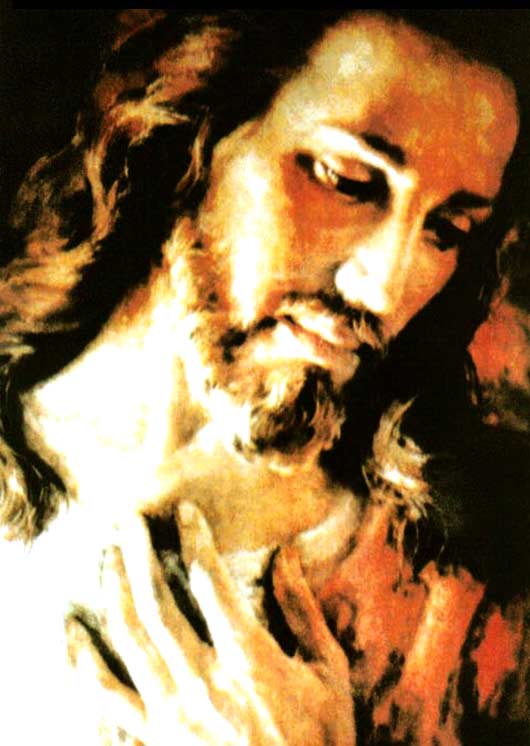 Beloved children:
MY PEOPLE, LIKE IN THE PAST, CONTINUE TO WANDER WITHOUT FINDING THE WAY.
The humanity that I love, has retreated from My Protection.
It has confused free will with the abuse of My Mercy.
I have waited for all with patience, without leaving anyone out; all are My Children. My People are not formed by a few but by all, without discrimination.
RECEIVE MY INSISTENT CALLS TO THE UNITY OF THOSE WHO ARE MINE. The enemy grows as man increases wickedness; the enemy becomes merciless towards My People. At every instant he instills greater base instincts in those who despise Me, since they are fertile ground for him, to the degree of causing their fellow man astonishment.
THE EARTH, MAN'S CRADLE, DOES NOT TOLERATE THE ONE WHO HAS DESTROYED AND INVADED HER, AND HAS MOCKED HER CREATOR.
The masses, pleased and immersed in innovations and modernisms, have allowed themselves to be deprived of the Lordship of truth and morality; they no longer have interest in them. In these instants I cannot speak to you of unconscious acts, since man is aware of his behavior.
I call you to change your spiritual state, your mistaken conscience, and to retake the heart of flesh and leave behind the heart of stone, for if not, you will not recognize My Voice no matter how near I may be to you.
False prophets call you to live in the world, without changing, without conversion, without turning towards My Will, without leaving behind sin. Woe to those who follow them… and woe to the one who guides My People astray veiling their eyes so they do not recognize the signs of the times!
YOU DO NOT LIVE IN ANOTHER INSTANT BUT IN THE INSTANT OF INSTANTS.
Pray, My beloved, pray and intercede for Japan.
Pray for Canada.
Pray for the United States.
MY PEOPLE PRAY IN EVERY ACT REALIZED IN MY LOVE.
My beloved, be astute, for evil approaches to cause you to deviate from My Path. In the measure in which you commit yourselves and are conscious of the urgency of the instant, in that measure you will be tried. Remain alert so that you do not fall into temptation.
Who is My Mother and who are My brothers? You, My faithful, do not fear.
With the cold, I come to give you cover...
In solitude I am comfort…
In contempt, I am encouragement…
I AM WHO AM AND I WILL NOT ABANDON YOU…
DO NOT FEAR, MY HEART HEARS THE BEATING OF THOSE WHO ARE MINE AND GOES QUICKLY TO HELP THEM.
Do not despair, you have always lived in the time that is not time and it is still Mine; man has placed the limits to guide himself in his passage throughout the Earth.
I approach with My Power and Majesty, I approach out of Love for My People to reclaim them as Mine. Not with silence but with My Power, with My Glory and Majesty; like a King who after having been driven from His Kingdom, returns with power and makes Himself heard by all.
Beloved of Mine:
THE EVENTS DENOTE URGENCY, IN THE FACE OF MAN WHO DENIES HIMSELF SALVATION.
Be like the eagle that sees from afar, from the heights.
Fire emerges with force from the Earth, the Sun is no longer man's ally, on the contrary it calls him to conversion.
Water will again be a cause for lament, and even so, you continue as if everything were happening from afar.
Oh humanity, how you will lament having refused My calls!
My faithful:
WITH PATIENCE, I COME FOR MY PEOPLE.
PRAY, VISIT ME IN THE TABERNACLE, I WAIT FOR YOU.
I give you My Peace.
Your Jesus.
HAIL MARY MOST PURE, CONCEIVED WITHOUT SIN.
HAIL MARY MOST PURE, CONCEIVED WITHOUT SIN. HAIL MARY MOST PURE, CONCEIVED WITHOUT SIN.